Client: Mass Golf
Implementation of HubSpot Pro Product Suite + Marketing Enterprise for Golfing Association
Client
Massachusetts Golfing Association (Mass Golf) is a 501 (c) 3 non-profit organization that is dedicated to advancing golf in Massachusetts.
Solution: Technical HubSpot Consulting
Implementation + Onboarding
Service Hub Pro
Sales Hub Pro
Operations Hub Pro
Marketing Enterprise

Integration
HubSpot <> Deduply
HubSpot <> Zapier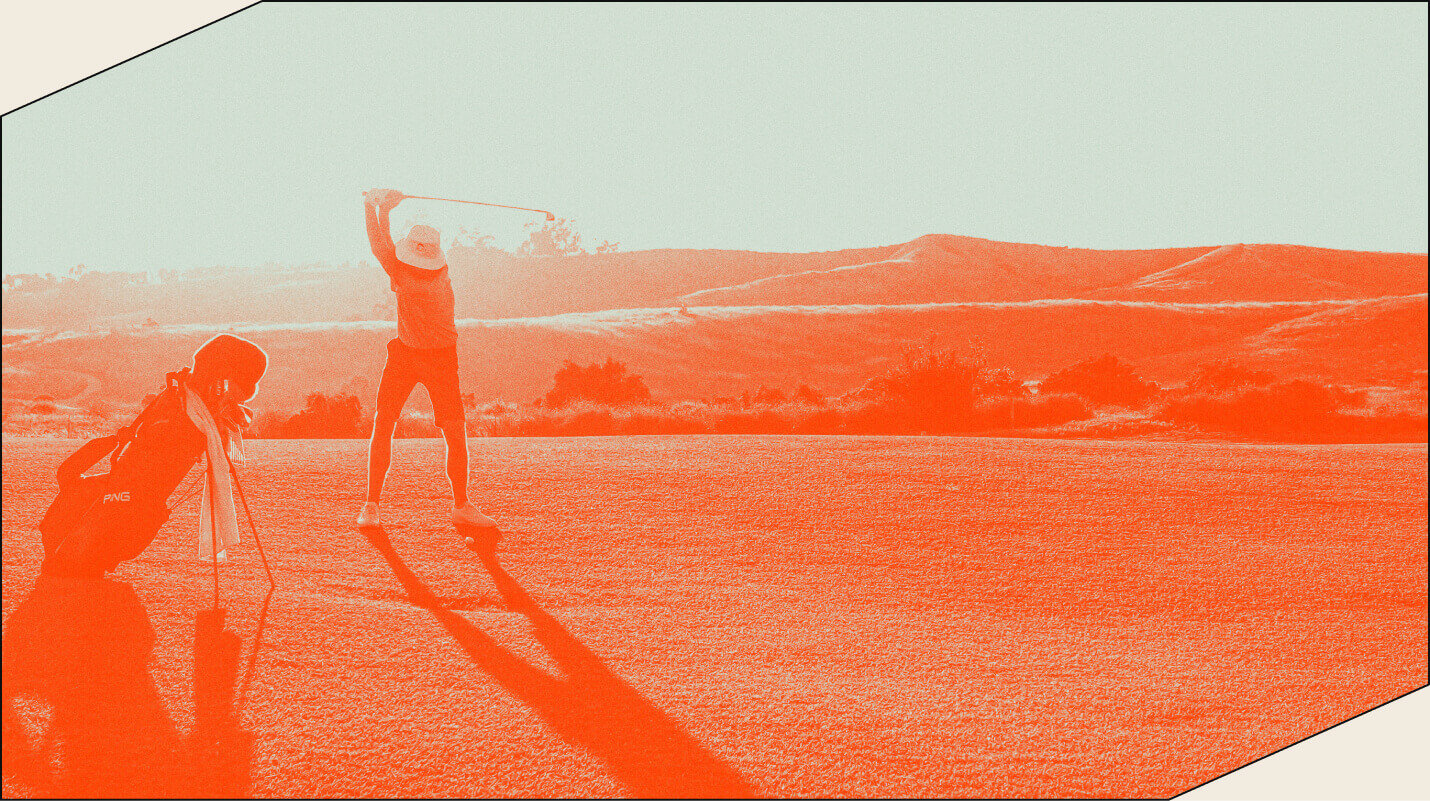 Mass Golf initially attempted to implement the HubSpot Pro product suite using internal association resources, but
their team ran into technical challenges

while integrating with their existing tech stack.


The Director of Member Services at Mass Golf connected with Mole Street to take over the implementation project and resolve technical issues, as well as to train their team in order to maximize the association's HubSpot investment.
"Partnering with Mole Street has been an absolute success! We were upgrading from an old CRM to HubSpot and were lost in many respects as we attempted to transition. Mole Street listened to our needs, quickly understood the uniqueness of our operating model, and completely streamlined our system capabilities. We continue to partner with Mole Street to build out HubSpot and the rest of our stack to work for us. Happy to say we have now found our path forward. Thanks to the Mole Street team for being a huge part of our success so far!"
Mark Gagne
─
Director of Member Services, Mass Golf
Mole Street partnered with the Senior Manager of GHIN Services and the Director of Member Services to conduct proper implementation steps while providing the training and customized documentation necessary for the Mass Golf team to manage their HubSpot portal internally.

Over a 6-month period, our team
conducted a successful build-out of the HubSpot Pro product suite, engineered custom and native integrations, launched ServiceHub, and restructured the association's sales lifecycle stages

for optimal database segmentation.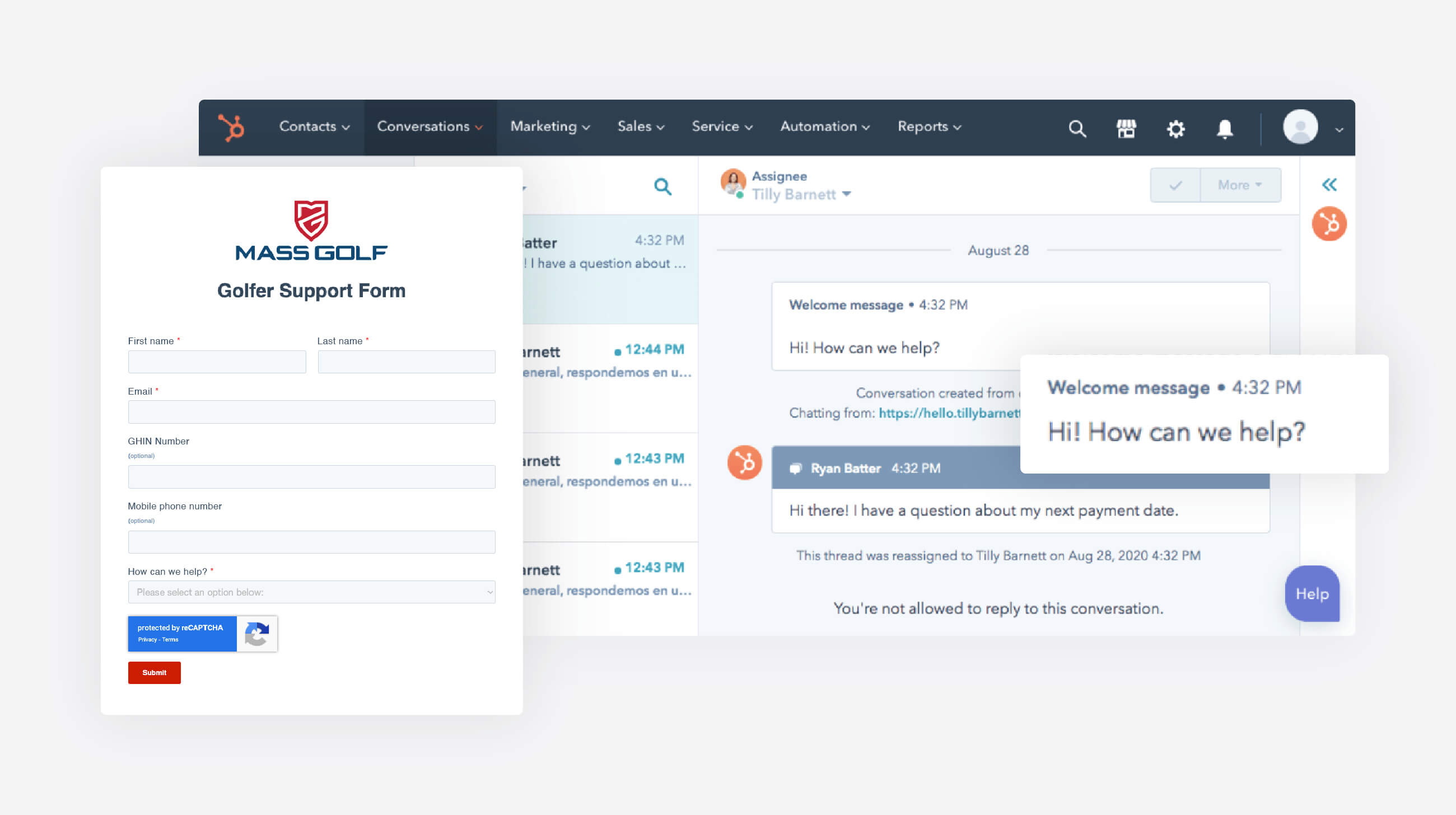 Specifics


Technical HubSpot Consulting
Mole Street engaged in a 150-hour Technical HubSpot Consulting package consisting of:
Implementation + Onboarding
Service Hub Pro, Sales Hub Pro, Operations Hub Pro + Marketing Enterprise
Launched Service Hub
Setup custom properties for API sync/settings
Restructured HubSpot lifecycle stages for segmentation
Development of custom HubSpot Playbook (user guide)
Weekly HubSpot training for the Mass Golf team
Database segmentation
Set up marketing contacts instance
Created HubSpot forms
Support transactional email add-on
Designed and developed branded email templates for automation
Integration: Deduply <> HubSpot
Duplicates are always a sensitive topic in a CRM but for Mass Golf this was even more challenging due to the nature of some end-users (golfers) having multiple email addresses.
In HubSpot, duplicates are based on email, but Mass Golf recognizes duplicates by a custom ID number assigned to every golfer.
Our team identified Deduply as the right tool to select different properties and identify duplicates to solve for this variation.

We implemented an automated de-duplication process using DeDuply and HubSpot's native integration to keep the database organized. With the integration in place, we were able to identify duplicates and merge them in Hubspot.
Integration: Zapier <> HubSpot
Mass Golf receives customer service tickets by way of emails submitted through a third-party app.
Each email submission required the manual creation of a new ticket.
The challenge was that the third-party app sent all tickets to a singular Mass Golf email account, so tickets were not routed to the appropriate contact.
To solve for this we used Email Parser by Zapier to chose the text to extract from emails and match it against properties in Hubspot to create a new ticket.
We used these properties to identify the right Mass Golf contact to be assigned to a ticket based on the original sender.


Now tickets are routed to the appropriate contact and Mass Golf is able to visualize the users who have submitted a ticket and
reply directly to all tickets in one place.
"Our team developed a custom ticketing system, solved for duplicate issues, created a custom HubSpot playbook, and conducted weekly training to empower the Mass Golf team to maximize their HubSpot portal."
Estefanía Daza Camacho
─
HubSpot Implementation Specialist, Mole Street