Diamond HubSpot Partner: What It Is and How It Can Help Scale Your Company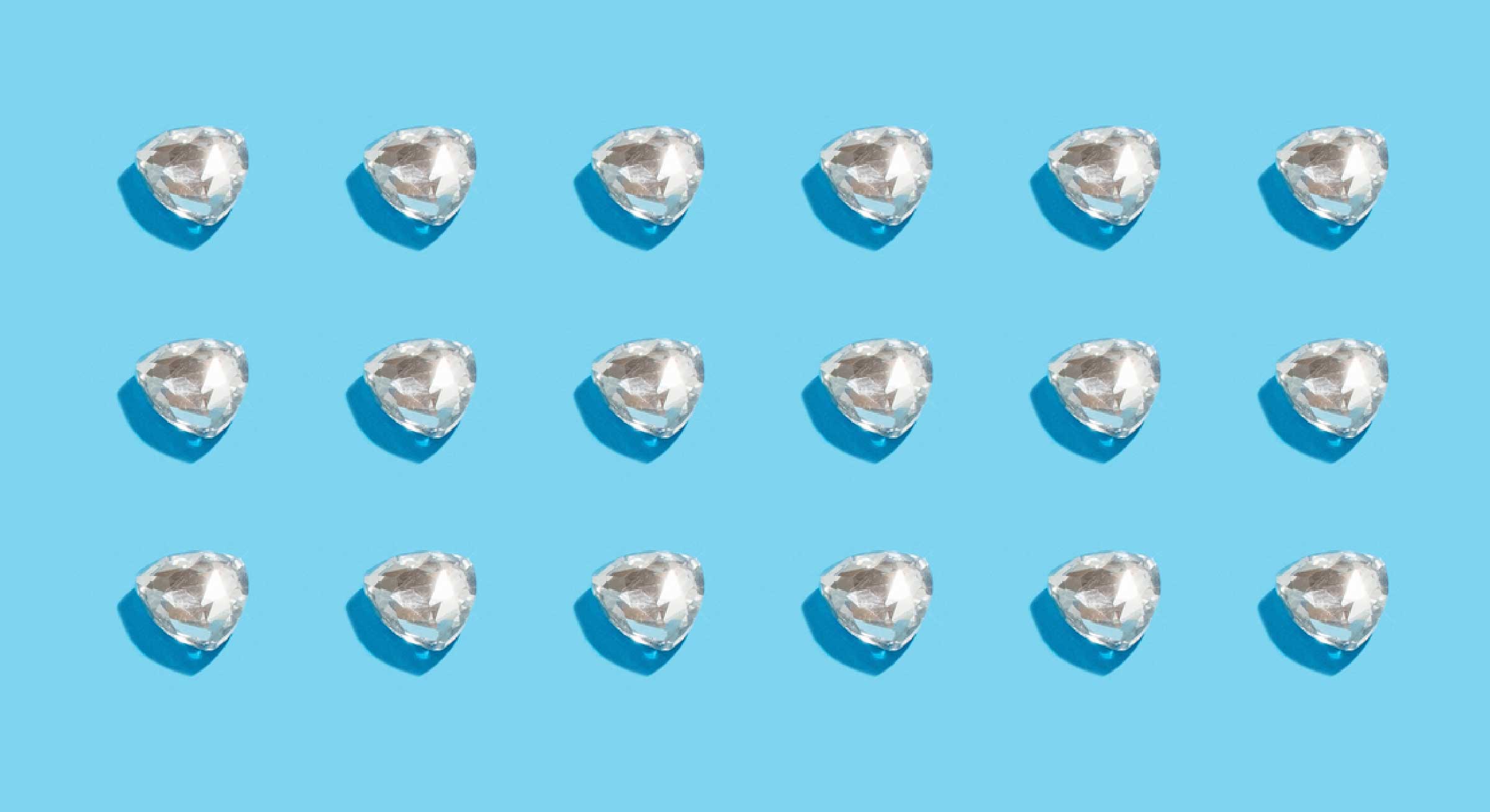 What Is a Diamond HubSpot Partner?
**Update: As of July 2022, Mole Street is an Elite HubSpot Solutions Partner.
As the premier inbound marketing CRM platform for scaling companies, HubSpot has made attracting visitors, converting leads, and closing customers online seamless. Sales and marketing leaders looking to leverage HubSpot for their marketing efforts find more success when paired with a HubSpot Solutions Partner. So what is a Diamond HubSpot Partner, and is that the tier your business should be looking for in a digital marketing agency?
With four different tiers and countless self-proclaimed "HubSpot experts" out there, it's important to understand what the different tiers mean and what to look for in an agency partner based on your specific business goals.
HubSpot Partner Tiers: What Are They and What Do They Mean?
Before diving into the specifics of why growth-stage companies choose to work with Diamond HubSpot Solutions Partners, let's explore the four different tiers and the meaning behind each.
Elite
The newest and highest possible partner tier in the HubSpot ecosystem is Elite. Added in 2020, this exclusive club welcomes agencies that manage at least $170,000 in monthly revenue (MRR) for the platform. At the time of writing, there are only 33 Elite Partners in the world (out of over 5,500 total tiered agencies). Partners who achieve Elite status enjoy perks like higher listing in the Solutions Partner Directory, the ability to join the Partner Advisory Council, added support, and access to exclusive sessions at HubSpot's annual conference in Boston (INBOUND).
Diamond
Out of the nearly 6,000 current HubSpot agency partners, only 164 are Diamond—less than three percent of all agencies globally. At this level of the program, agencies benefit from one-on-one sessions with the HubSpot support team, are able to publish content on HubSpot's blog, and are admitted into the exclusive Partner Day at INBOUND. The threshold for total managed MRR to achieve Diamond status is $55,000.
Platinum
Platinum HubSpot Partners receive many of the same perks as Diamond agencies, but may not have the level of experience and support of higher tiers in the program. Managed monthly recurring revenue (MRR), one of the evaluating criteria for HubSpot Partner tiers, sits markedly lower than Diamond or Elite at just $15,000.
Gold
Right around the same time the Elite tier was introduced, HubSpot nixed its lowest Silver status, making Gold the official bottom tier. Agencies that achieve an MRR of $3,750 get Gold Partner status but miss out on many of the perks afforded to agencies higher up in the program.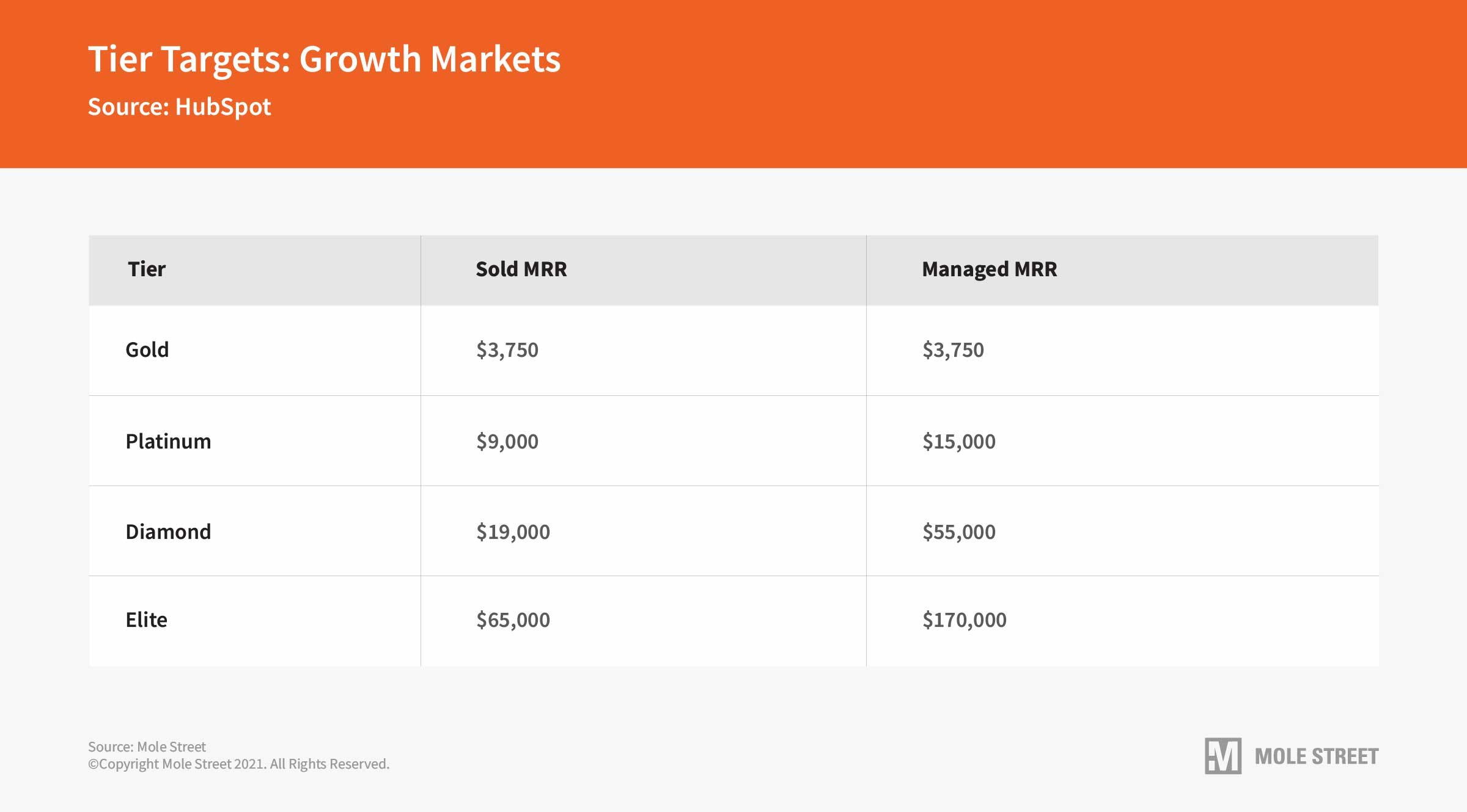 What Determines HubSpot Diamond Partner Status?
Agencies participating in the HubSpot Partner Program are evaluated twice a year to determine tier status. At each review, an agency can move up, stay the same, or fall back. Tiers are evaluated by the following criteria:
Sold Monthly Recurring Revenue (MRR): The amount of HubSpot software the Solutions Partner has co-sold with their Channel Account Manager.
Managed MRR: The total value of HubSpot software the Solutions Partner is managing on behalf of clients.
Client Retention Rate
Portal Engagement
Inbound Marketing Success
Solutions Partner Certification
Number and type of certifications
HubSpot partner tiers are based on the level of success an agency achieves for clients using HubSpot. These evaluating criteria not only ensure the agency is well-versed in the platform, but that they are providing all-around exceptional service and results for their clients.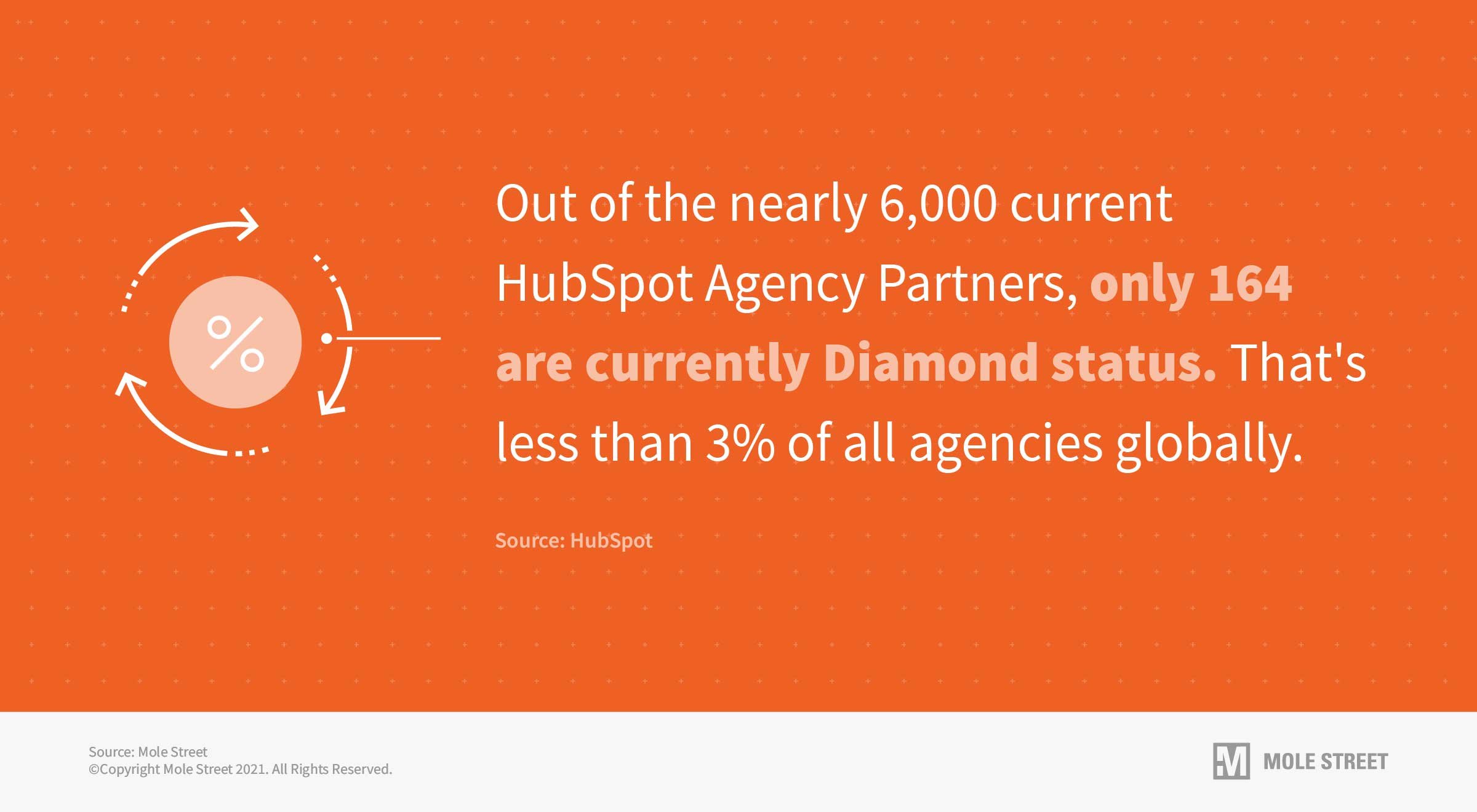 Why Work With a Diamond HubSpot Agency?
Whether B2B or B2C, HubSpot is unequivocally the most effective and comprehensive inbound marketing and CRM automation platform, period. The higher up an agency is in the solutions partner program, the more likely it is that clients will be satisfied with their investment in HubSpot.
HubSpot Diamond Partners receive a long list of perks not afforded to lesser tiers in the program. Growth-stage companies that work with a Diamond HubSpot Agency will, in turn, reap the rewards—more on exactly why that is, later.
For now, here are some of the many benefits agencies are given at the Diamond level:
Annual Joint Planning Session
Diamond Agency Partners receive more one-on-one specialized support from HubSpot. One form of support comes in an annual joint planning session call. During this session, the Diamond Agency and HubSpot discuss the upcoming year for both the agency as well as its clients. A goal of this call is to ensure the partner is completely aligned and up-to-date on the latest inbound marketing theory and strategy to best serve their clients.
Why Does This Matter?
In this annual joint planning call, agencies work closely with HubSpot experts to ensure they are making the most effective strategic decisions for their clients. While agency clients aren't invited to this call, the level of service and attention to detail that results from these sessions is passed through to client engagements.
Publishing Content on the HubSpot Blog
Perhaps the most compelling perk for the Diamond Agency partner is the ability to write and publish content on the HubSpot blog. In collaboration with a designated HubSpot Partner Marketer, agencies plan out a publishing schedule, ideate topics, and write relevant content to pitch for publication on the platform's industry-leading blog.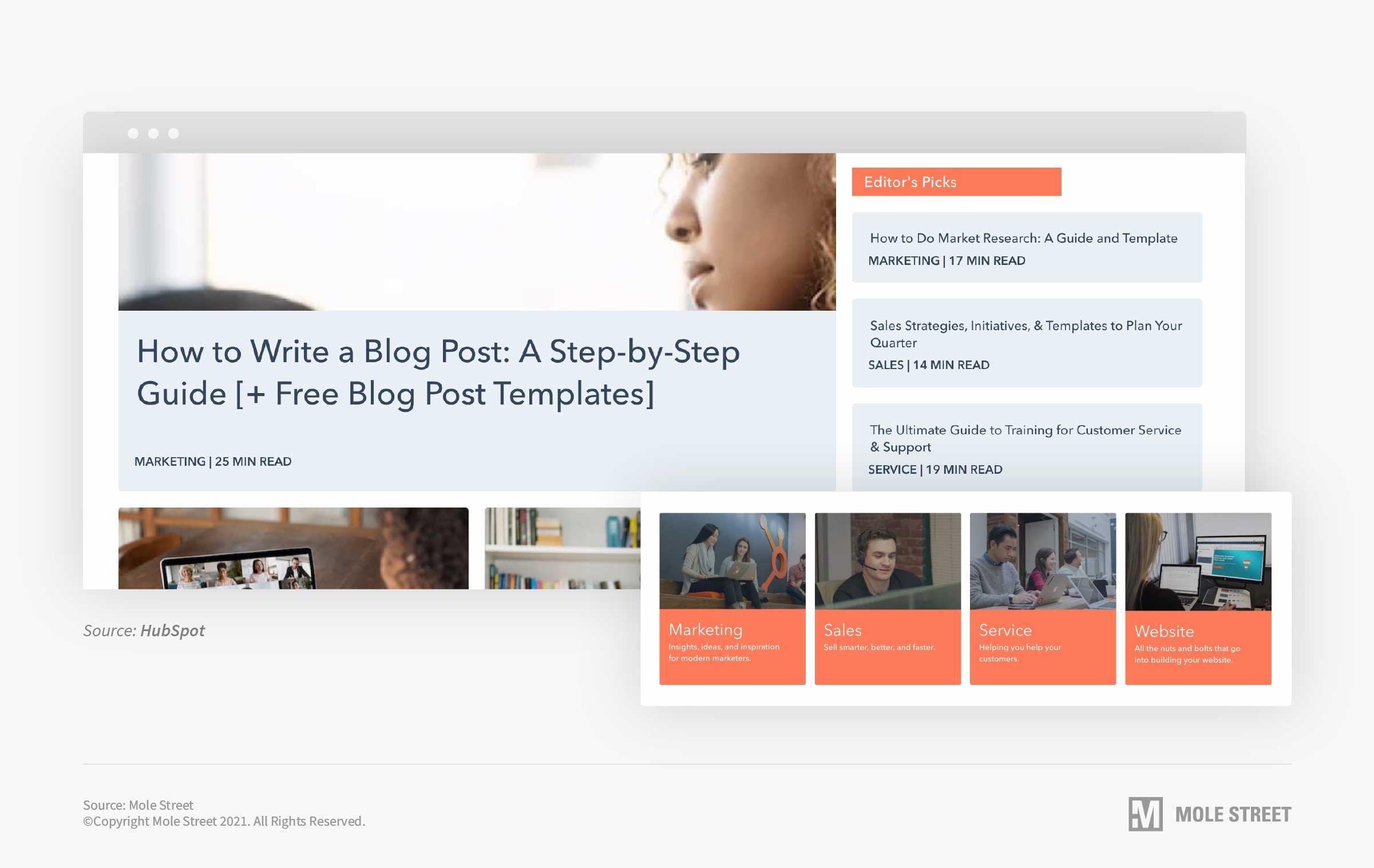 Why Does This Matter?
As of February 16, 2021, HubSpot surpassed 100,000 customers and $1 billion in annual recurring revenue, making HubSpot the industry leader in all things customer relationship management (CRM), inbound marketing, and content marketing. Agencies are invited to publish content on the HubSpot blog because of their proven expertise in these areas. HubSpot trusts Diamond Partners to provide high-quality content on their own blog, solidifying the agency's expertise and ability to serve clients beyond what other agencies are able to.
Participation in Partner Previews
Diamond solutions partners are invited to exclusive events where HubSpot's general managers, product managers, and go-to-market teams discuss upcoming releases and information with partners before the public.
Why Does This Matter?
These small, intimate events offer Diamond agency partners the chance to see new features, campaigns, and products in action before anyone else. This 'first look' gives agencies in attendance a peek into what's coming so they can be better prepared to showcase and implement these updates as soon as they go live.
HubSpot Partner Tiers: True or False?
Like anything in life that's assigned levels, the assumption is that the higher the tier, the higher the quality. While this is mostly true, there are some caveats to be aware of. Let's take a look at the most common HubSpot partner tier myths and whether they are true or false.
1. Higher Tiers Mean Higher Costs
False. HubSpot has no say in how much an agency charges for its services, and does not assign tier levels based on an agency's profit. Rather, the platform assesses how much managed monthly recurring revenue (MRR) an agency brings in for HubSpot only, not in total.
There are plenty of HubSpot partners with high tiers and lower monthly retainer fees. Diamond solutions partners, for example, may offer flexible packages for clients based on their needs and budget.
2. Higher Tiered Agencies Have More Experience
True. Especially when it comes to HubSpot expertise. A higher-tiered agency means they are committed to the success of their clients and can deliver on that commitment through the HubSpot platform. An agency with a high tier doesn't automatically make them experts in everything they offer, but it does mean they consistently deliver high-quality services and have more satisfied clients (as evidenced by above-average retention rates).

3. Tiers Are More Important Than HubSpot Certifications
False. Separate from partner tiers, HubSpot offers free and paid courses in all things HubSpot and inbound marketing. At the end of most courses, attendees take a test to receive a certification from HubSpot. Certification courses can take anywhere from a few hours to dozens of hours of coursework prior to the exam itself.
In order for an agency to tier, it has to be accepted into HubSpot's Solutions Partner Program following a rigorous certification process. Aside from that initial certification, agencies can expand their knowledge by taking coursework and exams for specialized certifications through HubSpot. When evaluating an inbound marketing agency, it's important to look at the tier level as well as the number and variety of certifications. A healthy combination of both means the agency has solid service and value, as well as the most up-to-date knowledge to deliver successful results..
Mole Street Is Proud to be an Diamond Elite HubSpot Partner
Since 2011, Mole Street has been committed to the success of our clients through HubSpot consulting, content marketing, and website design and development services. This year, we are delighted to announce our agency has reached Diamond status.
**Update: As of July 2022, Mole Street is an Elite HubSpot Solutions Partner.
As an Elite HubSpot Partner, we are excited to further develop and refine our services to ensure a consistent reflection of our values, mission, and never-ending pursuit of client success.
Want to talk to an Elite HubSpot agency to learn more about the program and how partnering with one can help your business grow? We'd love to chat through your questions and tell you more about Mole Street and how we work with clients for successful outcomes.