HubSpot Agency
HubSpot Consulting for Professional and Enterprise Plans
Get the Most Value from Your HubSpot Software with Premium Consulting
Have you yet to realize the ROI from your HubSpot Professional or Enterprise software plan? We can help! At Mole Street, we understand that mid-market companies and enterprises want to get the full value from HubSpot. However, issues can arise when transitioning to any new platform or when implementing any new process. That's where our premium HubSpot consulting services come in.
Mole Street's HubSpot Consultants are highly trained experts in HubSpot's CMS, CRM, and marketing automation best practices. Working with your dedicated Consultant on a project-by-project or ongoing basis can help you with everything from getting started with your HubSpot CRM platform to mastering a specific HubSpot tool, crafting a multi-channel inbound marketing strategy, or activating your sales team to achieve a key business goal. Having an experienced HubSpot consultancy as your partner, no matter where you are in the process, helps ensure you fully utilize HubSpot to get the most value.
Maximize Your Bottom-Line Results with HubSpot Implementation
Services
You have purchased your HubSpot Professional or Enterprise software plan, and you've done the onboarding and setup. Maybe you have migrated from Salesforce or Microsoft Dynamics, run some campaigns, and even established someone on your team to spearhead HubSpot implementation, but you haven't seen the true value yet. Mole Street's HubSpot implementation services can help you build a solid foundation for your CRM platform and make the most out of HubSpot's powerful marketing automation software to start maximizing your bottom-line results.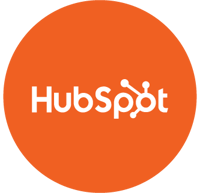 Ranking
G2 Top CRM
Capterra User Reviews
Finances Online Top CRM Software
HubSpot CRM
97% Satisfaction
4.5/5
9.8/10
Zoho CRM
78% Satisfaction
4.0/5
9.4/10
PipeDrive
91% Satisfaction
4.5/5
9.5/10
HubSpot Consultants: How We Help
Your dedicated HubSpot Consultant will conduct a detailed discovery of your existing platforms and tools, gain a deep understanding of your goals, and create a clear plan of action. Next comes the implementation phase, during which your HubSpot Consultant can assist you with:
Onboarding your sales and marketing teams
Setting up or configuring your API integrations
Migrating your digital assets to the HubSpot CRM platform
Implementing a customized training program based on your business needs
Optimizing your campaigns, sequences, and workflows for complete marketing automation
Creating lead scoring to automatically qualify and categorize your inbound leads
Establishing revenue attribution reporting to gain insight into which sales and marketing efforts are paying off
Achieving revenue growth using the inbound sales and marketing methodology of attract, engage, and delight
Proving the ROI from your HubSpot Professional or Enterprise software plan
Mole Street Is a Certified Elite HubSpot Agency Partner
Watch the video to hear from one of our clients what it's like to work with Mole Street
HubSpot Consulting for Sales and Marketing Alignment
Never underestimate the importance of sales and marketing alignment. A clearly defined marketing and sales handoff process not only establishes the responsibilities for both teams, but also ensures every lead is received, tracked, and followed up with accordingly.
Your dedicated HubSpot Consultant can help you develop a blueprint for your handoff process by assisting you in identifying and defining the lifecycle stages you should use, determining what actions will trigger each stage, specifying which tools will be used, and determining which team members are responsible for what.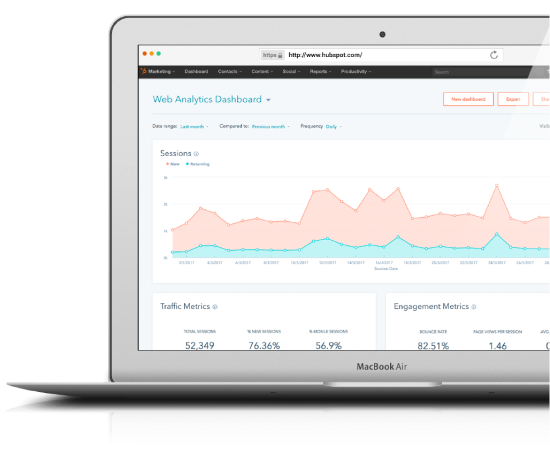 What Exactly Does HubSpot Do?


HubSpot's Professional and Enterprise software plans provide a full suite of tools designed to power a highly effective inbound marketing and sales methodology while enabling cross-functional teams to collaborate seamlessly to remove friction from the customer experience. From a robust CRM platform and intuitive marketing automation software to intelligent solutions for revenue attribution, reporting, and analytics, HubSpot is truly an all-in-one platform.


Why Mole Street for HubSpot Consulting?
At Mole Street, we know that there isn't
a one-size-fits-all approach to HubSpot implementation. Our premium HubSpot consulting services are customized to work for your mid-market company or enterprise – no matter what your needs might be. Whether you are new to HubSpot, seeking help in aligning your sales and marketing teams, or in need of a Marketing Hub, Sales Hub, or CMS Hub refresher, we have a HubSpot consulting solution for you.
Why Should I Use HubSpot?


The beauty of HubSpot is that it is so
user friendly that an in-house or dedicated IT expert isn't needed for the long term. In fact, according to a HubSpot vs. Salesforce comparison presented by Gartner Peer Insights, 91% of users would recommend HubSpot, whereas only 76% of users would recommend Salesforce. This is because sales and marketing teams can easily adopt HubSpot, even when it's being used for complex solutions, which frees up developers and other IT personnel.


Interested in Partnering with a HubSpot Consultant?
Mole Street: A HubSpot Elite Solutions Partner You Can Trust
Building a solid foundation of best practices with help from a Mole Street HubSpot Consultant sets companies up for success that can continue to be managed independently. Start realizing the ROI from your HubSpot Professional or Enterprise software plan today. Schedule a Connect Call with Mole Street now to inquire about a custom HubSpot consulting package featuring hourly or project-based pricing.
Suggested reading:
Growth-Driven Design Program HubSpot Web Design + Development