262.77% increase in organic traffic
year-on-year
Bounce rate decreased 97.68%
302.19% increase in new users
year-on-year
Belkins.io, an award-winning global appointment setting agency was stuck in a cycle of producing inbound marketing content, but without a cohesive SEO strategy, they were unable to see real results from their efforts.
When first engaging with Mole Street in the fall of 2019, the Belkins' website lacked a defined URL structure, internal linking strategy, on-page strategy, and strategic plan for producing content. This called for a much-needed SEO campaign to be rolled out in multiple phases.
The Challenge: Define a new strategy for SEO
Belkins was undergoing a new website design and development project which they were managing in-house. They were also experiencing massive company growth while scaling the productivity of their marketing department. Mole Street's role was to serve as an objective marketing consultant and solutions partner based on the following objectives:
Mentor and empower the internal marketing team to gain confidence with SEO

Increase organic traffic

Improve search rankings for relevant keywords

Enhance existing page and post content

Provide a roadmap for new content

Onboard and consult Belkins on HubSpot marketing and sales hubs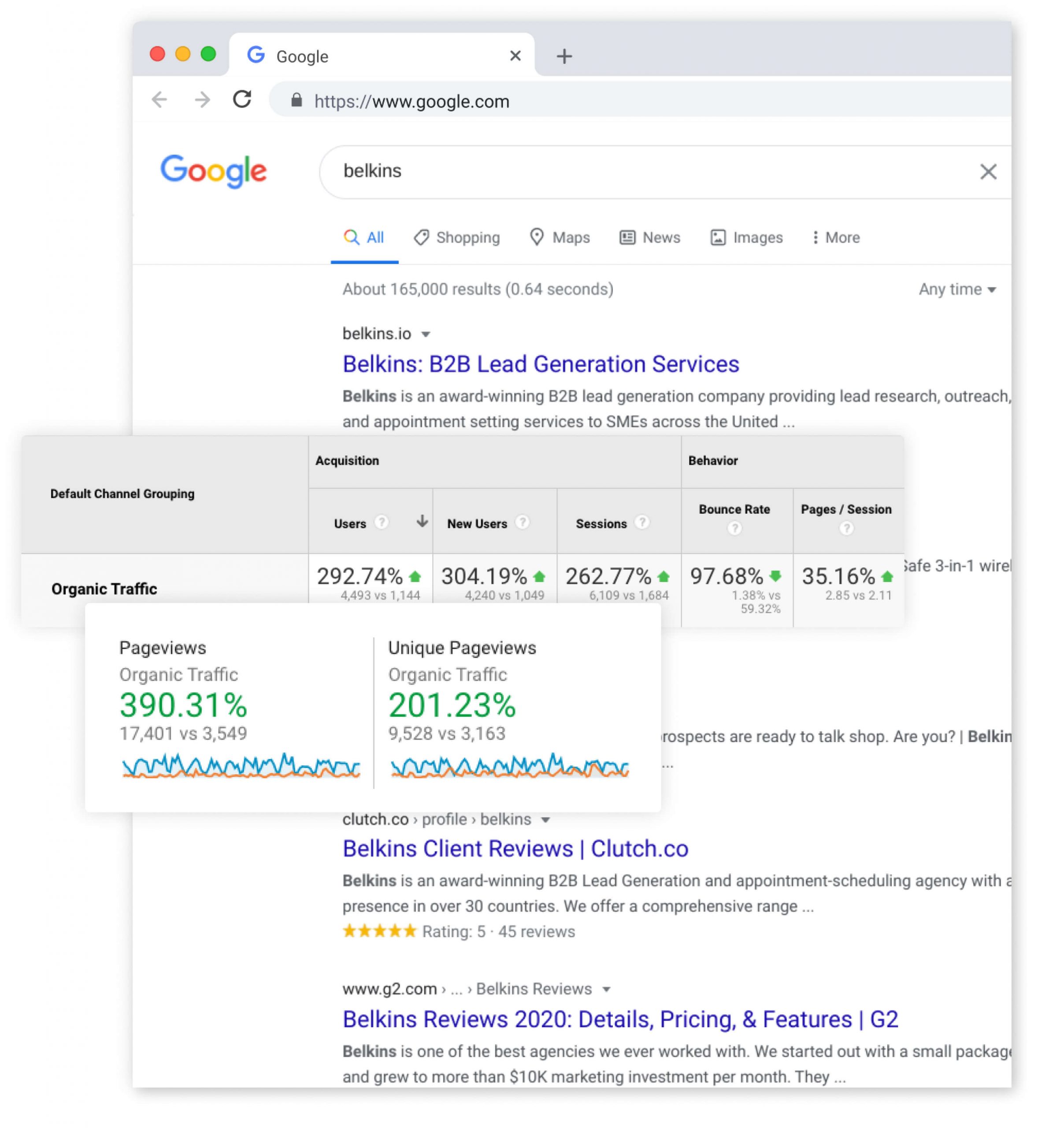 A true partnership between HubSpot agency and client, this SEO case study is an example of a successful collaboration between teams. Our approach was to integrate with their existing marketing department leaders in order to:
Train and guide the internal marketing team on best practices for SEO

Conduct thorough keyword research, gap analysis and comprehensive competitor analysis

Reorganize the site map and URL structure for web pages and posts

Provide onpage strategy for existing pillar pages

Produce an editorial calendar, keyword strategy, and content briefs for ongoing blog posts

Continually update and optimize past content to avoid decay

Assist Belkins with transitioning from Pipedrive to HubSpot through consultation and training on the marketing and sales hubs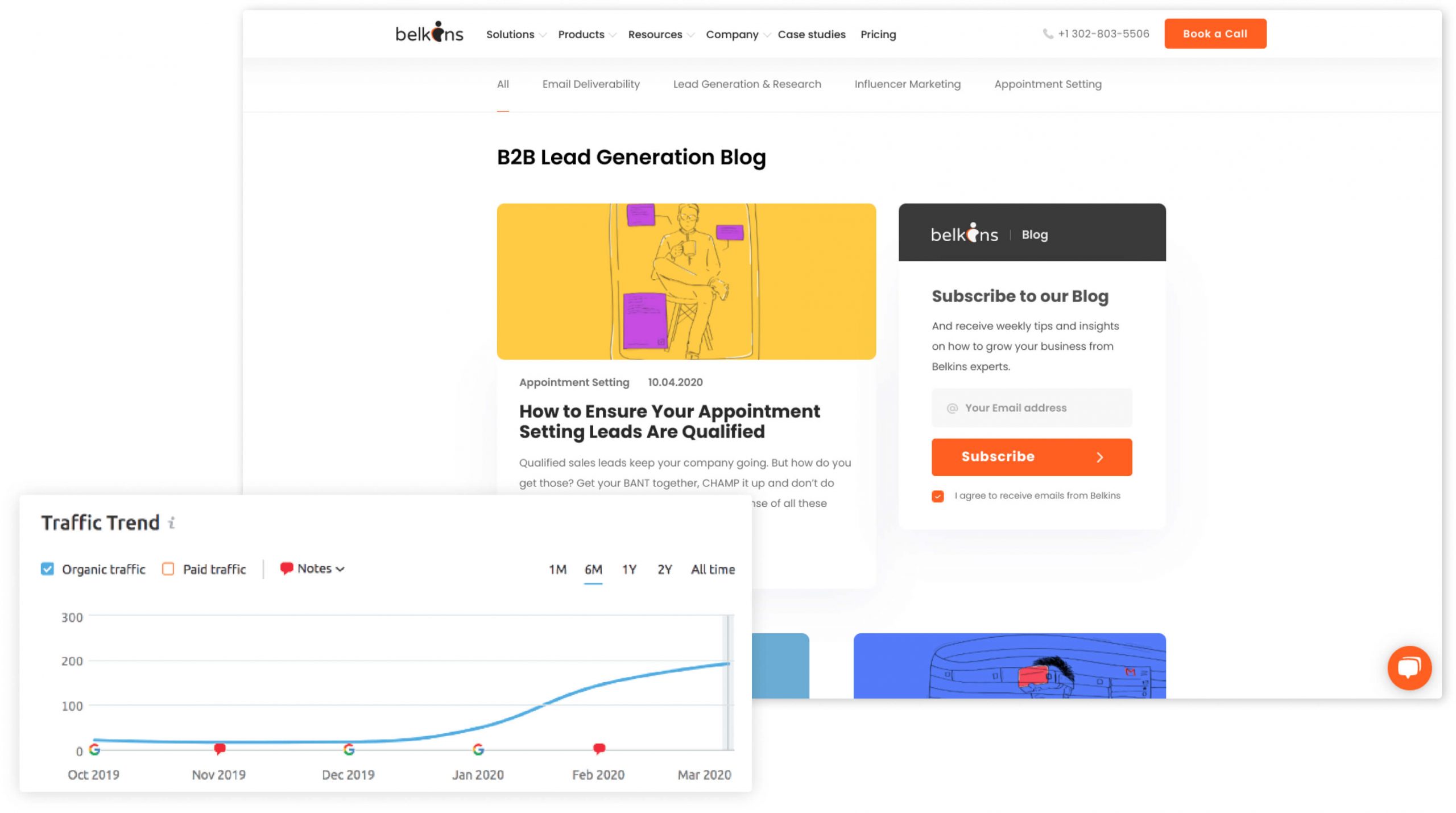 SEO Education
Our approach was to start by training their team on best practices to empower the marketing team to make better decisions for their content strategy. With new methodologies and processes in place, the marketing team was able to more efficiently and effectively produce new content and make strategic revisions to the website. We recommended SEO tools, introduced new processes, and supported their team with structured content briefs to better rank in search.
HubSpot Training
When transitioning to a new CMS, it's all in the details. To migrate Belkins from Pipedrive to HubSpot, we connected with the decision-makers at the business to align on key functionalities for the sales and marketing teams. Through dialogues with Belkins Co-Founder and Managing Partner, Chief Growth Officer, CEO, Digital Marketing Manager, and our account's HubSpot reps, we were able to help smooth the transition to the HubSpot platform and get the sales and marketing teams up and running with sales and marketing hubs in just two weeks.
Our initial research and discovery period was thorough. To assess the organization and quality of their content archives, we first turned to keyword research to analyze the opportunity and difficulty for each topic hub. We conducted a gap analysis between the keywords they ranked for and their future potential. And we analyzed the strength of competitor domains.
Site Mapping and On-page Strategy
Before advising on even a single piece of new content, we knew we had to get the foundation right. We started with the sitemap and restructured the parent-child relationship of all pages and posts under topic hubs—a practice known as "siloing."
From there, we addressed the on-page strategy. All page titles, header tags, internal links, image tags, URLs, and meta descriptions were audited and edited to align with the new silos.
With a dedicated marketing team working internally and full-time copywriters on staff, Belkins had no problem creating content. However, not all of the topics they chose were appropriate for their B2B target personas, and therefore lacked opportunities to convert. Furthermore, the content was produced at random, instead of being structured under an SEO campaign.
Mole Street revolutionized Belkins content strategy through:
Identifying campaign topics

Produced an annual editorial calendar

Comprehensive content briefs

Assigning of keywords to each post

Creating a repeatable process and structure for producing new content.

We also advised on CTAs at pivotal moments in each piece to capture more leads.
Not only were we able to identify an annual calendar of new blogging topics, but we also reached back into their archives on a monthly basis, refreshing old content and aligning it around the targeted keyword to improve rankings and prevent decay.
# of Pages Per Session Increased 35%
Year on year
Organic Conversions improved 800%
Within 6 months
Clicks from Google Search increased 310.65%
Year on year
What it's like to work with Mole Street
"The Mole Street team is amazing! I admire how deeply they research the key topics, and the professional way they present information even to those who do not understand how SEO works. Love working with their team!"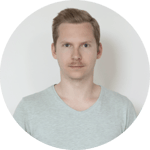 Dmitry Chervonyi, Chief Growth Officer, Belkins