The Future of Digital Marketing: Trends for 2023 and Beyond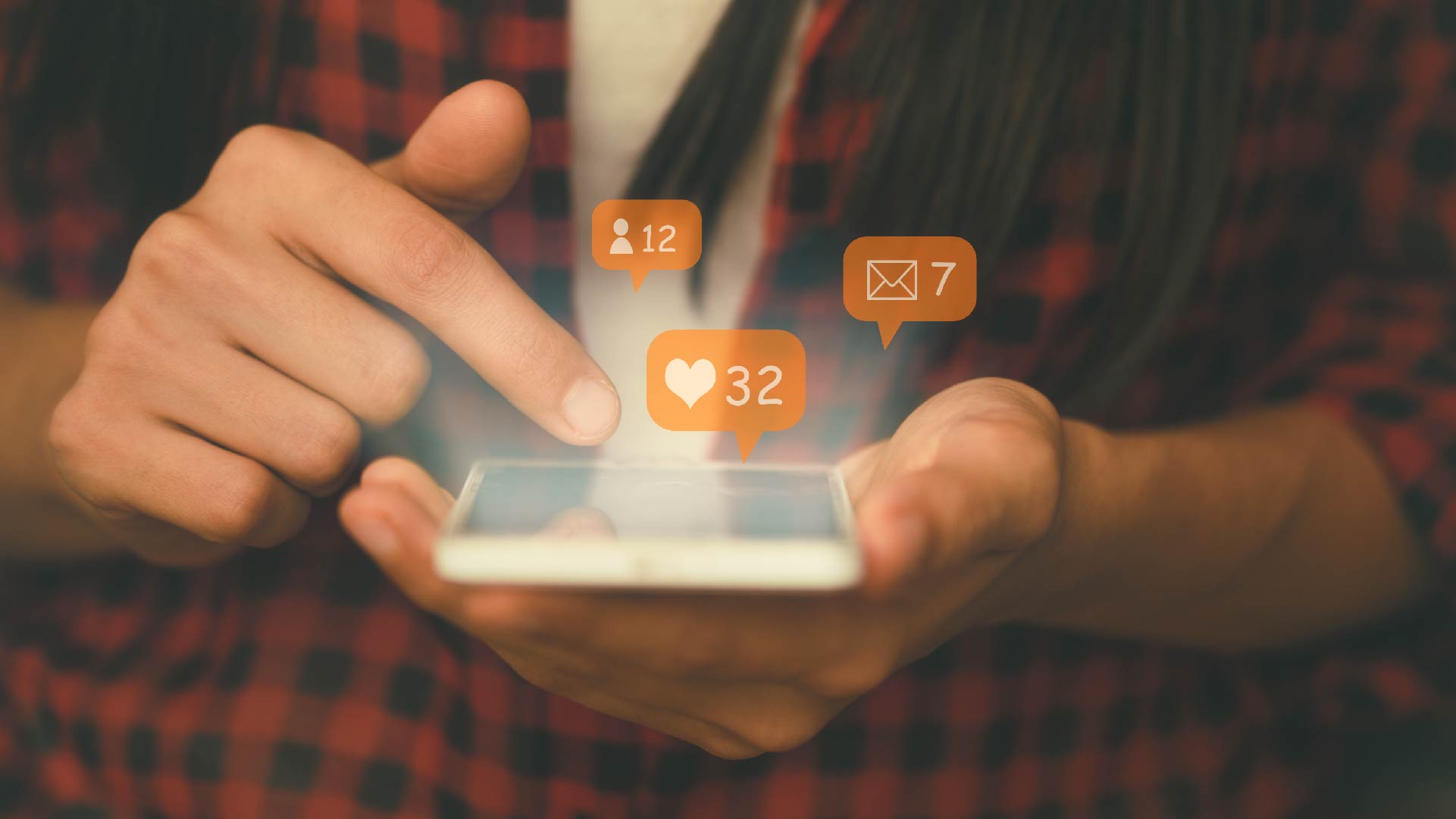 2023 is almost here. The good news is that the future of digital marketing is bright.
Read on to find out what 8 digital marketing trends for 2023 really shine.
Trend #1. Collecting Zero-Party Data
While it's easy to get distracted by shiny new things like the metaverse, Web 3.0, and NFTs, the reality is the top digital marketing trend that will dominate 2023 is collecting zero-party data.
Zero-party data is data that customers voluntarily share with a business. The key is that the data is provided intentionally, proactively, freely, and explicitly by customers via avenues like website forms, surveys, polls, and preference centers.
Zero- vs. First-Party Data: What's the Difference?
The core difference between zero-party vs. first-party data is that customers willingly share zero-party data with complete awareness. With first-party data, customers may not be fully aware.
Even with laws like the California Consumer Privacy Act of 2018 (CCPA) and the European Union's General Data Protection Regulation (GDPR) requiring businesses to gain consent from users before tracking first-party cookies, many users opt-in without fully understanding the implications.
The digital marketing trend of zero-party data collection comes more sharply into focus for 2023 thanks largely due to Google Chrome. In a recent blog post, Anthony Chavez, Vice President of Google's Privacy Sandbox initiative, states:
"By Q3 2023, we expect the Privacy Sandbox APIs to be launched and generally available in Chrome. As developers adopt these APIs, we now intend to begin phasing out third-party cookies in Chrome in the second half of 2024. As always, you can find up-to-date timelines and milestones on the Privacy Sandbox website."
In other words, it's imperative that businesses make 2023 the year of collecting zero-party data. The deadline for Google Chrome's phase out of third-party cookies will be here in no time — so don't let it sneak up on you!
>> Related Read - 6 Steps for Allocating Your Digital Marketing Budget Wisely
Trend #2. Producing More Visual Content
According to a Think with Google blog post featuring Dyana Najdi, Google's Managing Director of Video and Display for Europe, the Middle East, and Africa:
"Viewing habits are diversifying as people move seamlessly between screens and video lengths — with different needs and expectations for each. Many creators are innovating with shorter form, 'snackable' content to meet the needs of these viewers. And they're seeing immense success. In fact, YouTube Shorts now has 1.5 billion monthly active users and sees more than 30 billion daily views1, making it a big area of opportunity."
Video is a platform that's been around the block. There are myriad resources on the best ways to utilize this tool, including but not limited to HubSpot's Ultimate Guide to Video Marketing. And nailing your video content strategy is easier than you might think. YouTube, for example, offers metrics that allow you to effectively track what works and what doesn't, allowing digital marketers to analyze video engagement.
Thankfully, just about every social media platform offers a video option, so you can get started right away. Whether you're demonstrating how easy it is to open up a checking account online or producing a snackable ad to promote the launch of your new fintech software , you need to be using video to attract and engage leads in 2023.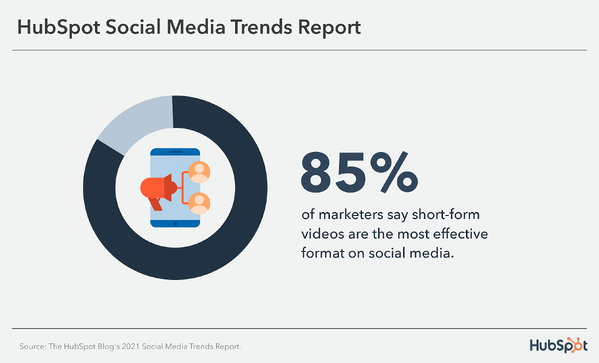 Image courtesy of HubSpot.
Who doesn't have time for a quick snack? Snackable content, or content that's designed to communicate a message as quickly as possible (often made to be consumed on a mobile device), is fast becoming a staple in digital marketing.
When it comes to video, snackable content might "come up short" in length, but it more than makes up for time by leaving a lasting impression. Snackable, short-form videos are so short they can be uploaded to your social media, embedded in blog posts, and even included in email messages. Anyone can spare a few seconds, right?!
Long story short (pun intended): time is of the essence when it comes to catching the attention of a new lead, and incorporating short-form videos into your digital marketing is a great way to do it.
>> Related Read - How to Build a Content Marketing Strategy
Live streaming video is another valuable tool to add to your digital marketing arsenal. Live streaming provides the opportunity for potential leads to get a more intimate look at what your brand offers,. It's also flexible, so it can utilized by your business in multiple ways.
Want to get people talking about your brand? Get an influencer to live stream a review of your products and services.
Is your customer service team fielding a lot of questions about how to use a particular product, service, or feature? Hold a live webinar to show your customers how.
Need to ramp up hiring? Host a "meat the team" broadcast, or give a behind-the-scenes tour of your workplace to showcase the company culture.
Live streaming lets your leads, customers, and potential employees see you in a personable and knowledgeable light. This works to humanize your business and educate others about the value it provides.
Trend #3. Podcasting
All the world's a stage, and podcasting is an increasingly popular way to command an audience. Podcasts build trust by allowing you to share your expertise and knowledge.
But beware: because there are more than 2.4 million podcasts with over 66 million episodes and counting, standing out from the crowd and successfully building a listenership both tend to require a significant commitment in terms of time, effort, and promotion.
Trend #4. Getting Personal with Chatbots
The rise of the machines is not what we thought it would be! Chatbot usage has been steadily growing, with more and more customers chatting with companies online to get quick and personalized answers.
For example, Meta recently revealed that the Facebook platform employs over 33,000 chatbots, with Messenger serving as a liaison between businesses and customers at the clip of 20 billion messages per month. Familiarizing your company with the use of chatbots can only work out in your favor, and we suggest you get cracking!
Chatbots effectively provide the humanized experience customers crave, while allowing businesses to respond to inquiries around the clock without costing extra. But let's be real; no one wants to talk to a one-size-fits-all chatbot. Chatbot personalization is a must!
>> Related Read - Chatbot Success: Converting and Qualifying Leads
Trend #5. Improving Customer Experience
This trend for 2023 goes hand in hand with the need for the personalization of chatbots — and the personalization of digital marketing as a whole. Ensuring a positive customer experience at every step of the digital journey helps build loyalty, increase retention, and turn customers into advocates for your brand.
Here are five quick-and-dirty tips for improving your customer experience strategy:
Stop overpromising. Not every product, service, or brand is truly remarkable.
Audit your customer experience by going through it yourself, and frame your audit from the perspective of delivering value to your customer.
Reach out directly to your customers, and ask them to provide insight into their experiences with your company.
Solve for your customer's pain points by taking steps to address their prevailing frustrations and objections.
Never stop seeking to better understand how your customers feel and think about your business.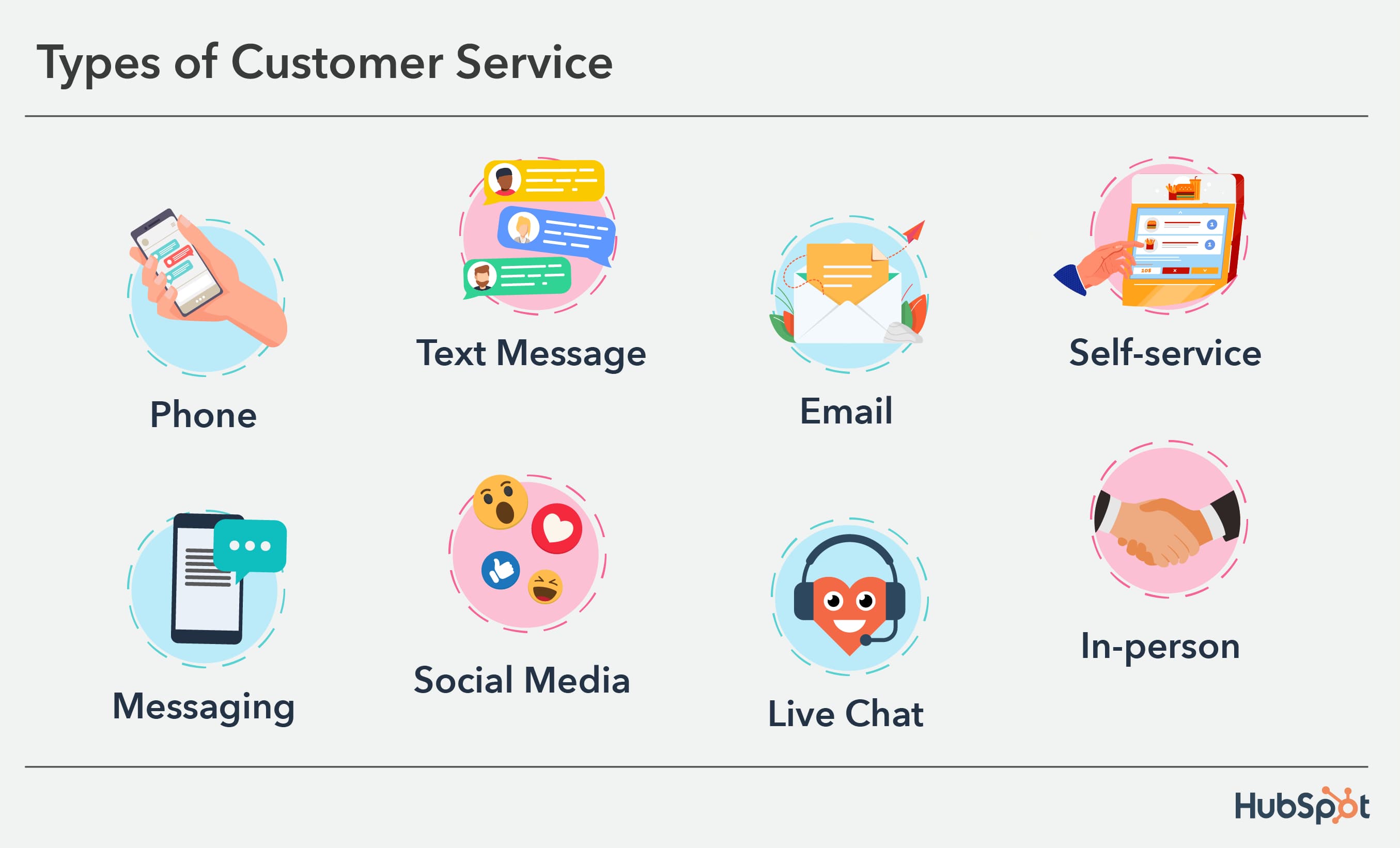 Image courtesy of HubSpot.
Trend #6. Igniting Employee Advocacy
Some of the best brand ambassadors are employees. A good employee advocacy strategy can:
Expand your brand's reach. LinkedIn research shows that when employees share content, the click-through rate (CTR) is two times higher than when the company shares it.
Improve employee performance. One study found that companies with high employee engagement outperform those with no engagement by 202%.
Add to your company's bottom line. According to a recent report2, a formal employee advocacy program helps shorten the sales cycle. Nearly 64% of advocates in a formal program credited employee advocacy with attracting and developing new business, and nearly 45% attribute new revenue streams to employee advocacy.
Trend #7. Engaging with Email
Email is one of the oldest digital marketing channels on this list. As a result, it is often overlooked. Social media rightfully receives a lot of attention for driving online sales. However, email marketing has a return on investment (ROI) of $36 for every $1 spent.
Yes, you read that correctly: for every $1 you spend on email marketing, you can expect an average return of $36. That's a higher return than you can expect from any other form of marketing — digital or otherwise.
Gone are the days of blasting one-size-fits-all email messages and expecting results. Today's email campaigns should consistently add a personalized touch. Personalization might seem like a small detail, but reaching the right person with the right message at the right time makes a world of difference in engagement.
>> Related Read - Solved: Does Email Marketing Work (Still)?
Trend #8. Embracing Google Analytics 4
Despite backlash over Google Analytics 4 (GA4) being overcomplicated to use, void of behavior flows and bounce rates, and less integration-friendly, Google announced that its standard Universal Analytics (UA) properties will stop processing new hits on July 1, 2023. If you rely on UA, the recommendation is that you prepare to use GA4 going forward.
But don't wait until June to make the switch from UA to GA4, or you'll experience the pain of data discontinuity when trying to do quarter-over-quarter comparisons.
The Bottom Line Is... It's Ok to Ask for Help!
If you're feeling overwhelmed by the idea of keeping up with the latest digital marketing trends for 2023, don't worry. The team at Mole Street is here to help. As a HubSpot Elite Solutions Partner, we can think outside the box to support your brand in ways you wouldn't even imagine.
>> Contact Mole Street - Let's Discuss Your Needs.
*****
Sources:
1Google Internal Data, Global, April 2022
2Understanding Employee Advocacy on Social Media, Hinge Research Institute (in association with Social Media Today)
Originally published January 2020. Updated September 2022.