2020 is here, which means new and improved digital marketing trends are on the rise. We'll make sure you're ready for each of them. Here are 8 marketing trends to expect in 2020.

1. Chatbots Are Taking Over

The rise of the machines is not what we thought it would be! Chatbots were already on the rise in the past few years, with more and more users looking to chat with companies for quick and personalized answers. Chatbots effectively provide users with the humanized experience they crave, while marketers can rest easy knowing they don't have to micromanage every simple customer interaction. If your company values making an experience feel specialized to your buyers, chatbots are some of the best options available. 2020 only promises the use of chatbots will continue, with chatbot popularity growing stronger in numbers. Facebook recently revealed that they employ over 33,000 chatbots, with Messenger serving as a liaison between business and customers at 8 billion messages per month (source). Among those 8 billion messages are targeted sponsor ads, which are personalized to start the conversation with. Familiarizing your company with the use of chatbots can only work out in your favor, and we suggest you get cracking!


Not sure how to get a chatbot installed on your website? HubSpot has 'em. As a Hubspot Certified Agency Partner, we know all about how chatbots can optimize a user's experience. Get in touch with us to learn more about our experience so far with HubSpot, how to approach automated marketing and much more.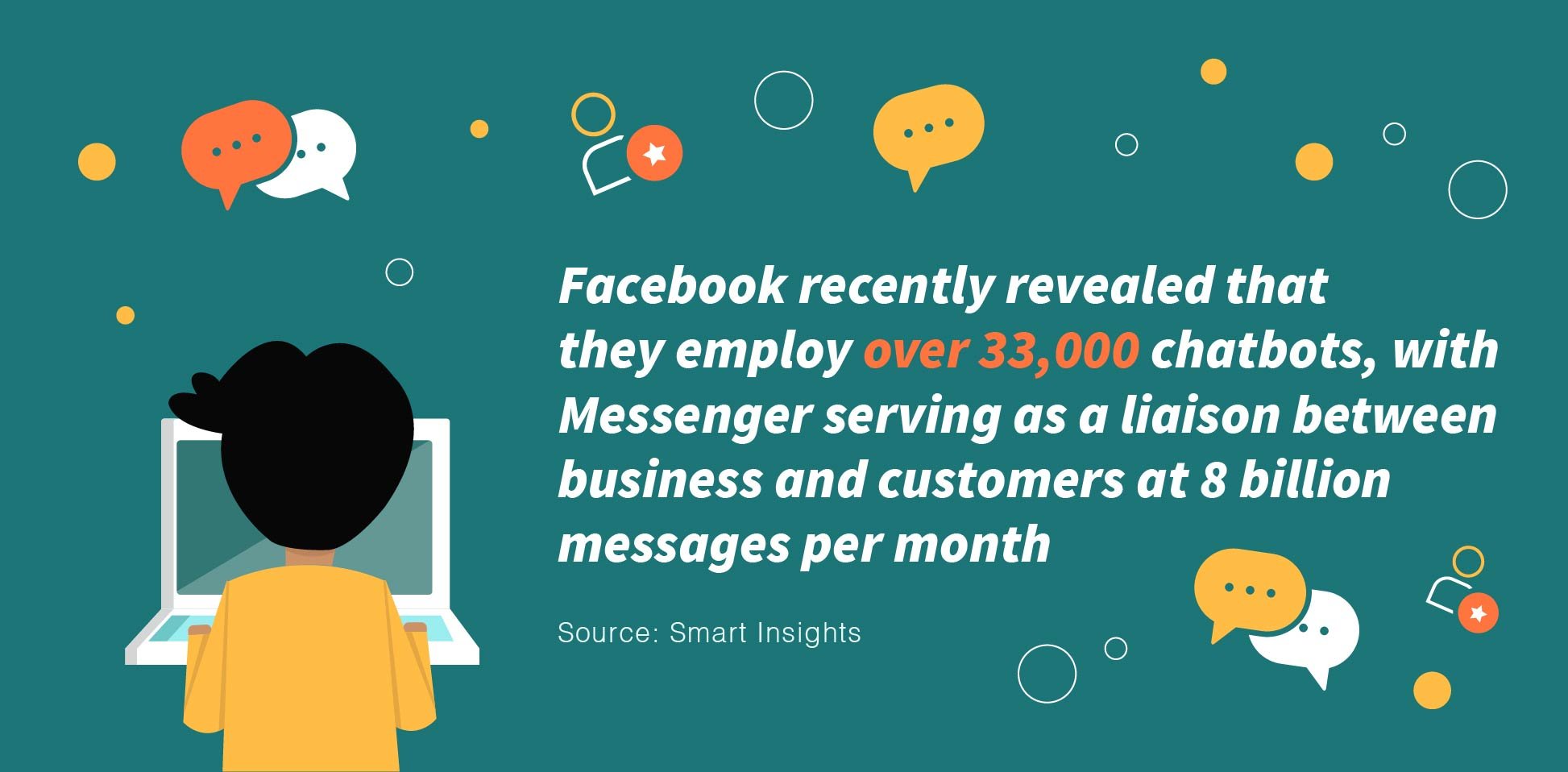 2. Advertising On Instagram Will Skyrocket
Instagram humbly began in 2010 as a platform for posting pictures with clever captions. Now, Instagram is known as the incredibly popular visual medium used to advertise with enormous success. Instagram's largest group of users is primarily composed of the under 30 crowds, and ad spend on Instagram has increased 177% in the last year alone (Source). At this rate, all roads lead to customer connections acquired on the 'Gram becoming lifelong buyers.
Consumers are hungry for images and video, and Instagram remains one of the biggest leaders in image-based social media, however, Instagram is constantly creating new ways to stream life to consumers with new video features like Instagram stories, Instagram Live and IGTV. Let us break it down for you:
Instagram Stories- a feature that lets users post photos and videos that vanish after 24 hours.

Instagram Live- a feature within Instagram Stories that allows users to stream video to followers and engage with them in real time.

IGTV- IGTV videos play both in the IGTV app and Instagram app for 60 min videos and only available to verified or large accounts.
Another successful marketing trend on Instagram is the use of influencers. Influencer marketing is a great way for brands to reach new audiences quickly and according to Later, 67% of marketers are already using Instagram marketing for promotion– and we expect to see that number continue to increase (Source).

There are over 1 billion active users on Instagram (Source). Many of them are potential customers waiting to find your products and services! If you don't have a strong presence on Instagram (or even an account), it's definitely time to get started with Instagram for your digital marketing strategies for 2020.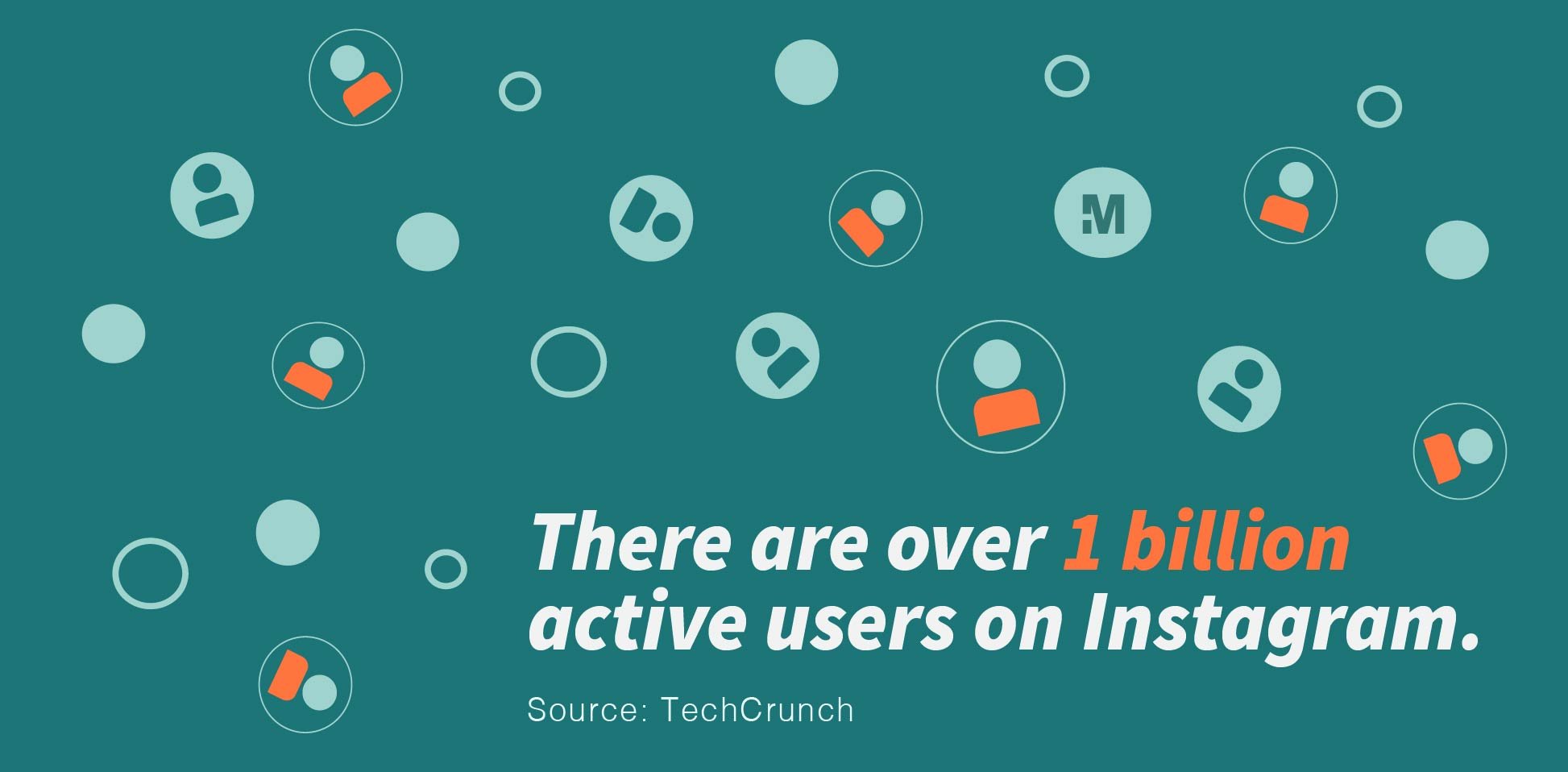 If you want to know more about why photography and videography are essential in current digital marketing trends, check out our blog on the subject here. It's super informative, but no pressure.
3. Snackable Content Is The New Black
Who doesn't have time for a quick snack? 'Snack' ads are video promotions less than ten seconds in length that are fast becoming a staple in digital marketing trends. Videography itself is not a new concept in advertising. However, the ever-changing digital climate is definitely shifting the way we use video. Snack ads might "come up short" in length, but more than make up for time with a lasting imprint. Snack ads provide audiences with a stronger impression of what any given company has to offer. The proof is in the proverbial pudding: 89% of audiences stay engaged when a video is under 10 seconds (Source). Snackable content is also a must when reaching your mobile users, who tend to be on the go. Snack ads are so short they can be uploaded to any of your blogs, social media accounts and more. Anyone can spare ten seconds, right? Time is of the essence when it comes to catching the attention of a new lead, and incorporating snackable ads within your campaign is a great way to do it.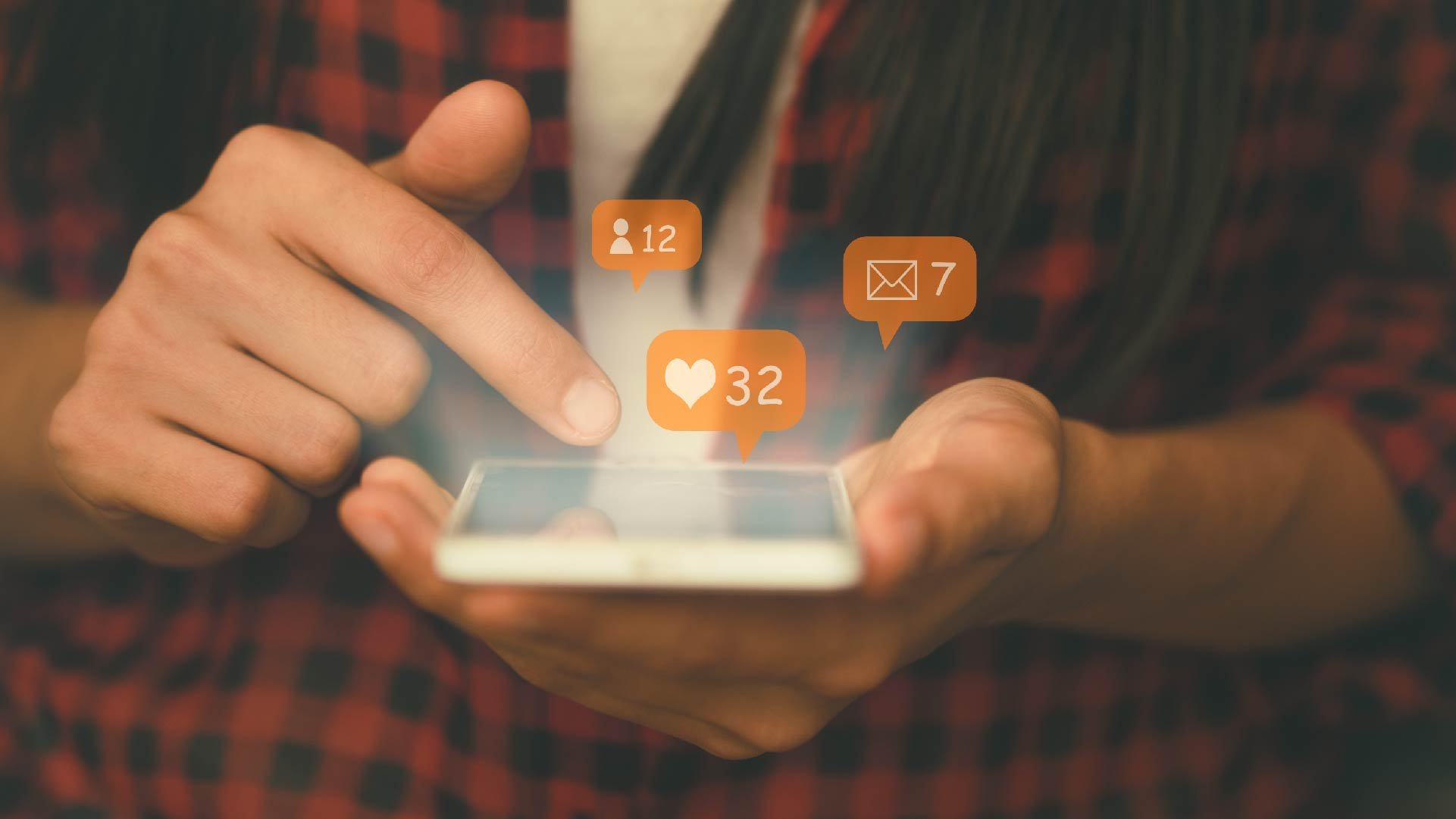 4. Deeplinks
Deep linking is probably something you are already doing but maybe not calling it deep linking. Simply put, it's putting links to pages deep within your website around the internet—in social media posts, in a blog post, in marketing emails, articles, etc. With deep linking, instead of linking directly to your homepage, you can highlight the pages that work best for the content you are sharing. Deep links can re-engage users while they're perusing around on the internet and change the user experience. Why is a change in user experience important because Kahuna found that a little change in customer experience accounts for an average 66% rise in conversion (Source). That average alone makes deep linking worth a shot.
5. Video Is Everywhere
A few of the items on this list rely on compelling video for their success, and that's no coincidence. It's estimated that video will account for more than 82% of internet traffic by 2022 (source). Video is a platform that's been around the block; there exists a myriad of resources on the most effective ways to utilize this tool. And it's easier than you might think. YouTube, for example, offers metrics that allow you to effectively track what works and what doesn't, allowing marketers to succinctly track video engagement. Thankfully, just about every social media platform offers a video option, so you can get started right away. Whether you're utilizing video to show how easy it is to open a checking account online or producing a snackable ad to promote your upcoming wine dinner at your restaurant, you should start using video to attract and engage your audience.
6. Email Is Evolving...and We're Here For It
Email is one of the oldest outreach platforms on this list but is often overlooked as something that can effectively enhance your brand. Social media rightfully receives a lot of attention in the conversation regarding online sales. However, email is unfairly neglected as the tried and true method in marketing that it is.
Email is evolving to be more personalized and is doing so with mobile users and their actions in mind. For example, marketers can use email after a customer has visited their site, or left something in their cart, it's a personalized targeted email to keep reminding consumers that your brand is here for them.
73% of email marketers are already prioritizing email optimization for mobile devices (source).

Gone are the days of sending a one-size-fits-all email and expecting effective results. Your email campaigns should consistently add a personalized touch that engages readers with your brand. Personalized email might seem like a small detail, but the right email with the exact product or content offer needed makes a world of difference in customer engagement. It may seem unlikely with the ever-growing statistics on buyers and social media, but email still leads online as being 40 times more effective at getting new customers than Facebook or Twitter (source).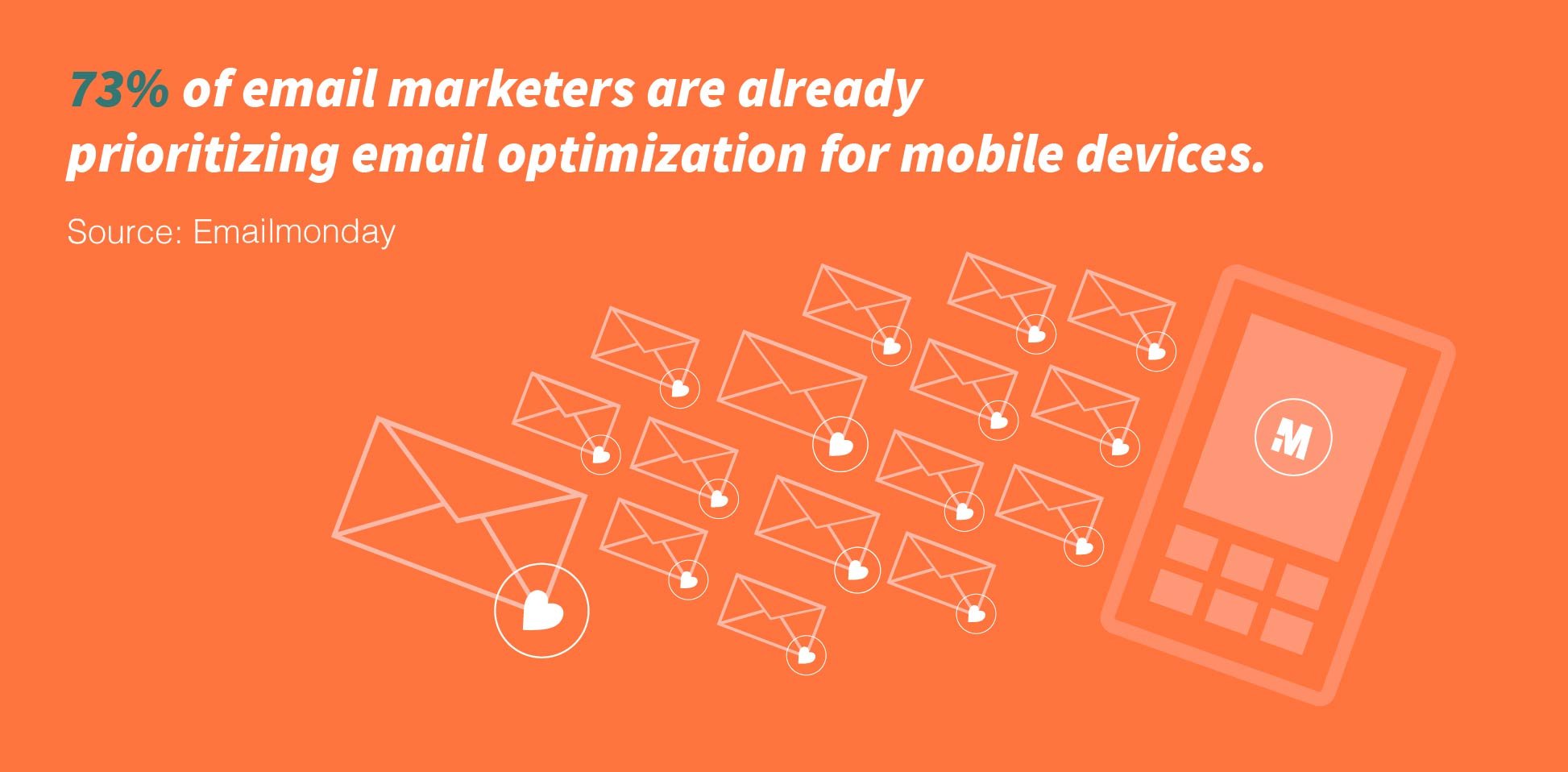 7. Live Video Streaming Is On The Rise
Live video streaming is steadily becoming one of the most effective mediums in marketing. Video streaming provides the opportunity for potential leads to getting an intimate look at what your brand offers. Video streaming also presents freedom that could work to your brand's advantage. Are people confused about your services? Hold a Q&A where you directly acknowledge the most commonly asked questions. Need more foot traffic in your stores? Get a local social media influencer to sample the best cupcakes in your bakery. Host a live stream of your bike-repair prowess once a month to get people talking about your service. Let your potential customers see you in a personable and knowledgeable light. This works to humanize your business and educate potential customers about what you truly offer. Video streaming is still growing, and your videos could pioneer the way we interact with live streaming.

If your live stream Q&A isn't effective in clarifying your products and services, it may be time to call Mole Street. We'd love to help! Learn more here.
8. Content Clusters Will Reign Supreme
Search engine updates are constantly evolving, so you'll need to stay on top of this trend for the best online results in 2020. Effective Search Engine Optimization (SEO) and content clusters go hand-in-hand. Using them effectively is in your brand's best interest to attract hard-earned online attention. One of many recent updates authorizes search engines to focus on favoring clusters of content rather than long tail keywords (source). More and more mobile and desktop users are sourcing information online every day. Presenting these users with a one-stop-shop pillar page (with video!) could make the difference in convincing a potential client to choose your company. Content clusters show your readers that your expertise adds value to their niche and proves you're a trustworthy source of information they can repeatedly rely on. When used properly, your content clusters position you as a thought leader amongst the competition, which is definitely an edge you'll need in 2019.
If effective SEO is still a mystery to you, read our blog on optimizing SEO for your website to demystify the whole process. We learned all about content clusters through HubSpot when we became a HubSpot Certified Agency Partner! Ask us how.
The world of digital marketing is constantly being updated. It's easy to feel like you've lost your way with new trends, but important to make strides towards improvement. Now, go and take everything you learned and tackle digital marketing trends in 2019!