6 Steps for Allocating Your Digital Marketing Budget Wisely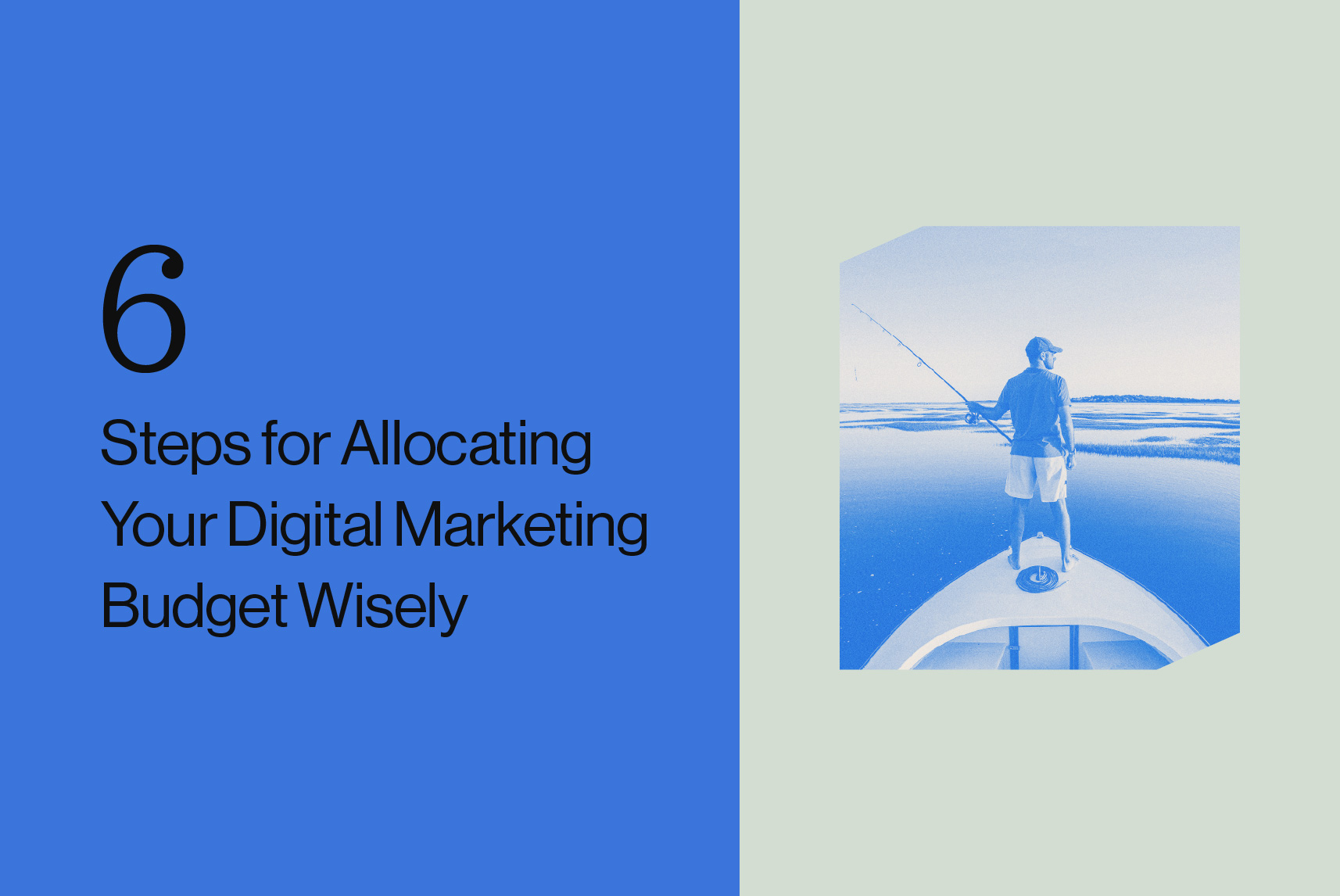 The C-Suite and board members all have one big question: how should we budget for marketing this year?
Digital marketing is essential for modern-day business success. In 2020, the average daily time spent consuming digital media in the United States was 470 minutes. That number jumped to 489 minutes in 2022 and is expected to rise above 500 minutes by 2023. Businesses are recognizing this shift and rising to meet the challenge, with analysts predicting internet advertising spend to reach the $200 billion USD threshold in 2025.
These numbers paint a clear picture: digital marketing is table stakes in today's business world. Rather than assessing if digital marketing is right for your company, we'll dive into essential allocation strategies for managing your budget effectively. We'll also highlight typical spend figures and tips on how to make the most of your budget.
How Much Should You Spend on Marketing?
The scope of digital marketing can be vast. It can include multiple channels (blogs, video marketing, PPC, social media, emails, etc.), team salaries, production costs, CRM adoption, and more. A seemingly generous budget can quickly be diluted.
Start by identifying all required expenses when planning your digital marketing budget. Of course, every business is different, so there's no one-size-fits-all approach. Your industry, company size, location, and history are all factors to consider.
For instance, startups and businesses under five years old may need to spend 12-20% of their revenue, while more established companies need to spend 6-12% of revenue to yield similar results.
According to the CMO Survey, the average business spends 9.5% of revenue on marketing (online and offline). When planning a marketing budget, annual business objectives should be reviewed at the outset. Is the business on a high-growth trajectory or looking to steal market share from competitors? If so, investing a more significant percentage of revenue may be necessary to achieve these goals.
It's also important to review and analyze previous results. What's your current customer acquisition cost (CAC), and can you reduce it? Where is your revenue increase (or decrease) coming from — existing customers or new business?
This data is key to breaking down the overall budget by individual channels.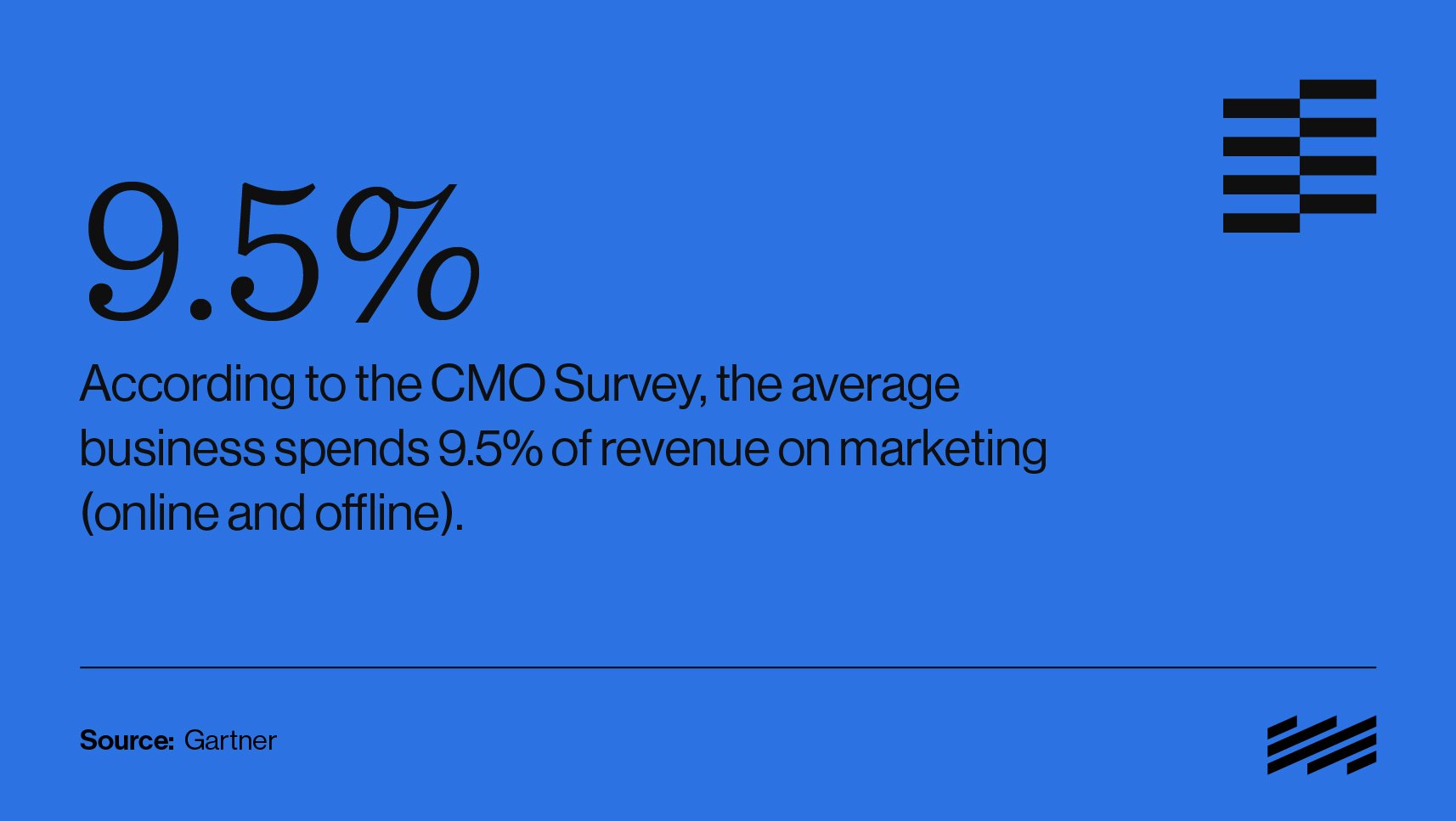 How to Allocate a Digital Marketing Budget for Your Business
The following steps will help guide your budgeting exercise for digital marketing activities.
1. Use a marketing budget tracker
A structured budget template is an important foundational element for any organization serious about growth. This document should house your budget, track expenses, and analyze variance. Without a budget tracker, you cannot correctly assess marketing spend or make adjustments to improve ROI.
Furthermore, a marketing budget tracker lets you visualize data and organize it by category. Reviewing and analyzing past budget trackers can help inform future digital marketing budgets by factoring in proposed spend, actual spend, and the results of that allocation — for instance, how much revenue did it generate? Did it lead to a profit?
2. Review your company's marketing goals
Before allocating a digital marketing budget, your team must be aligned on:
The organization's top priorities for the upcoming period.
Which initiatives will marketing support — and to what extent?
For example, the company may make a significant hiring push next quarter. In this scenario, different sectors may need to collaborate with the social media team to post open roles on social channels. However, the initiative likely won't require dipping into the marketing team's budget.
Other time-sensitive initiatives — such as product launches, deals and promotions, and product or event signups — will require marketing support (and budget).
Be sure to balance one-off and time-limited initiatives alongside conversion strategies requiring ongoing financing.
3. Review previous year and quarter results
Your digital marketing budget is an ongoing project requiring constant analysis. Perhaps you poured $10,000 into Facebook Ads last month and saw few clicks, little conversion, and no attributable revenue. If this is the case, pausing to reassess the campaign and analyze the data would be recommended.
Continuously reviewing the performance of marketing activities will help you allocate funds more appropriately.
During your review, ask the following questions.
Which marketing activities contributed to our bottom line?
Does it make sense to maintain or grow the budget in these areas?
Which marketing activities did not contribute to our bottom line or performed more poorly than expected?
Is there anything we can change about these ads or campaigns that could improve their performance?
How did the performance of different channels and initiatives improve or worsen over time?
For those that improved, how can we continue this trajectory?
For those that got worse, is it worth attempting to reverse course?
4. Determine the appropriate channels
The digital marketing channels you use will vary depending on your industry. To decide which are most appropriate for your business, consider the following questions.
Do we need to do outreach?
Is this an inbound marketing strategy?
Do we want to target specific audience groups based on demographics like job title and age?
Should we target audience groups based on intent and behaviors?
Do we want to increase awareness and track views and traffic?
Is our goal to increase conversions and therefore track qualifying activities?
A significant part of effective budgeting is putting the right amount of money in the right places.
As well as reviewing your previous marketing efforts, other crucial marketing activities should be attended to. Building buyer personas, conducting customer and stakeholder interviews, and analyzing current online audiences will provide the insights necessary to choose the most relevant marketing channels.
5. Factor in salaries, agency costs, and production costs
Marketing budgets need to account for every aspect necessary to produce results, including:
Agency or freelancing fees
For example, hiring a Video Marketing Coordinator may seem more cost-effective than constantly outsourcing video production needs. However, it may be more costly to the business after factoring in the associated equipment, software, HR fees, and travel expenses. Failing to incorporate all costs into your digital marketing budget can leave you and your team in an undesirable position — potentially going thousands of dollars over budget.
6. Finalize your digital marketing budget
After factoring in additional costs and deciding where to channel funds, it's time to finalize your marketing budget and submit it for approval.
Be sure to include any details gathered during the research process that will help support your case. The more specifics you're able to enclose, the better.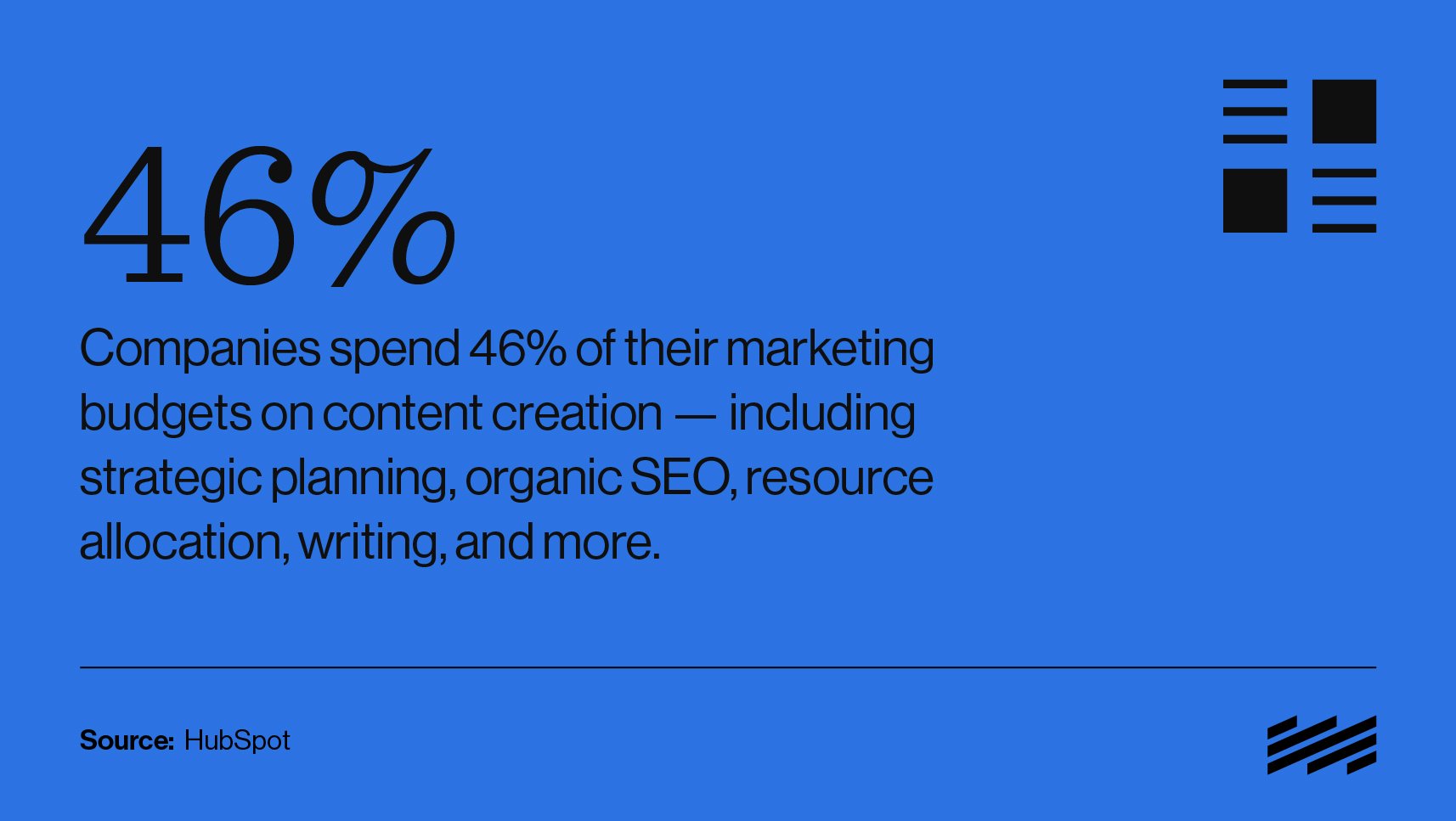 Marketing Budget Breakdown: Common Digital Marketing Expenses
Now that you have a process to set your budget, here are some common digital marketing expenses to consider.
Content marketing
According to HubSpot, companies spend 46% of their marketing budgets on content creation. This includes strategic planning, organic SEO, resource allocation, writing, editing, reviewing, and publishing.
Content creation covers a range of content types and should be supported by a strong search-engine-optimization (SEO) strategy. Even if hiring a freelance writer or bringing on in-house writing support, your team still needs to strategize, edit, design, and publish each piece — not to mention manage the partnership.
Businesses with more conservative budgets may do this relatively inexpensively, but each activity in the content creation lifecycle needs to be addressed in the budget — the most substantial being a content marketing strategy. Without a strategic footing, content is unlikely to produce results or aid in reaching annual company goals.
Read more: How To Build A Content Marketing Strategy
Video marketing
Video marketing is an increasingly popular and lucrative way to reach customers. As your company scales, allocate funds to build a presence on YouTube and Facebook or Instagram Live.
In-house video marketers earn an average salary of $62,150, and you'll need to factor in production equipment such as mics, cameras, lighting equipment — and potentially even a studio. Travel costs, post-production editing software like Premiere, and hosting software will also need to feature in your digital marketing budget.
Another option is outsourcing, which can eliminate equipment expenses but can cost a minimum of $1,200 for a good-quality video.
CRM tools
Customer Relationship Management (CRM) tools can considerably improve interactions with current clients, the ability to reach new audiences, and make website management easier.
Despite being a crucial element to business, many companies encounter CRM adoption challenges and struggle to get team members to embrace the technology. If you can boost your CRM adoption rate, you'll gain valuable insights to help produce more effective digital marketing activities.
How much budget do you need for CRM tools? Some start at a free tier, while others begin at tens of thousands of dollars per month. The more users, contacts, and features the tool offers, the higher the cost.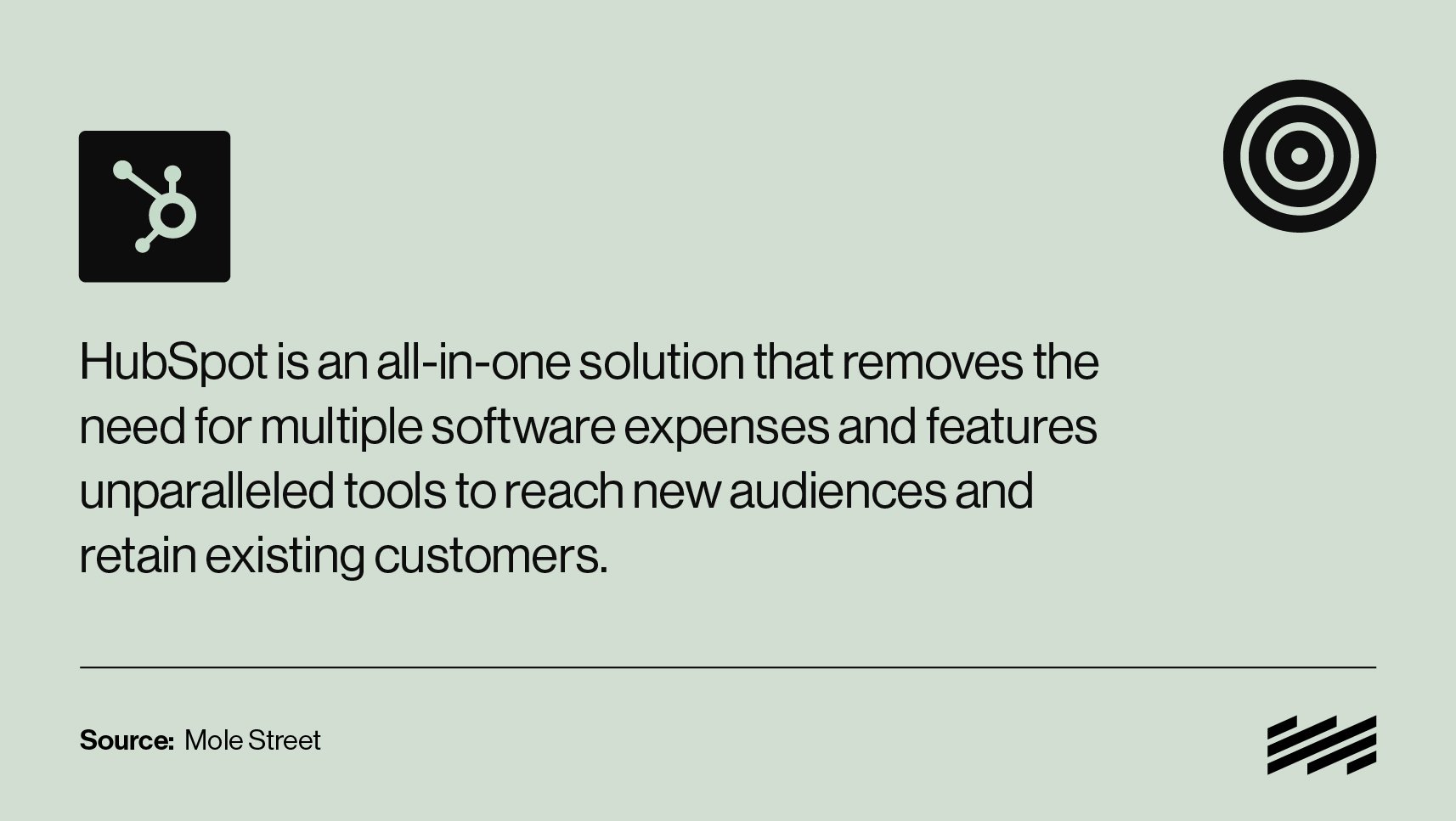 HubSpot is an all-in-one solution encompassing CRM, CMS, and marketing automation requirements. Not only does it remove the need for multiple software expenses, it features unparalleled tools to reach new audiences and retain existing customers. To get the most out of the budget you spend on HubSpot, consider exploring a HubSpot Consulting relationship with a trusted consultative partner.
Paid search
Pay-per-click (PPC) advertising is central to many digital marketing plans. According to WordStream, the average small business using Google Ads spends $9,000-$10,000 monthly on online ad campaigns.
If you aim to secure a certain number of website visitors or contacts each month, you can review your clickthrough rates to determine your cost-per-click. From there, you can work out a dollar figure to budget for this expense.
Paid social
Social media ad campaigns are now more popular than paid search ads, with organizations spending $137 billion annually. And it's unsurprising when you consider the sheer volume of potential customers using channels like Facebook, LinkedIn, and Instagram. On average, a business will spend $200-$350 on social media ads per day ($4,000-$7,000 per month).
When allocating funds to your social media ad campaigns, make sure you find the most fruitful channels for your customer base. You may also consider setting part of your social media budget aside for influencer campaigns.
How to More Effectively Manage Your Marketing Budget
Digital marketing encompasses many activities and budgeting for it is nuanced. Regardless of how large or small your company's budget is, the following can help you get the most out of your digital marketing: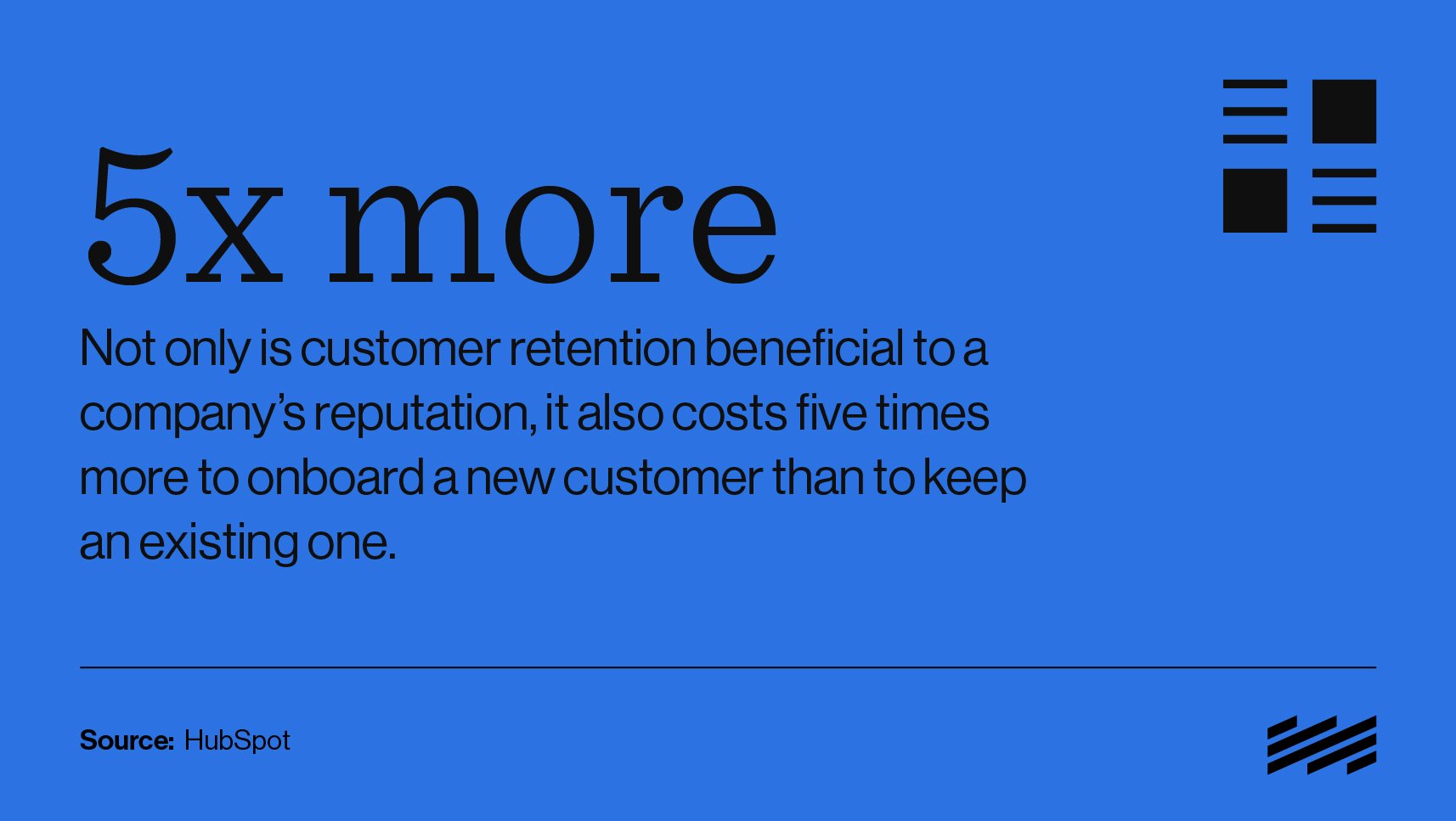 Allocate a portion to existing clients
Not only is customer retention beneficial to a company's reputation, it also costs five times more to onboard a new customer than to keep an existing one.
By investing time and resources into an exceptional customer experience, you'll reduce your customer churn rate. Common digital marketing retention activities include customer communications, "Delight" stage content, and support to encourage more repeat business that allows your company to scale.
Make decisions based on data
Rather than make guesses about how and where to spend money, consult the data. Analyze it closely, as expenses that seem steep at first glance, may yield a high ROI. Unless you take the time to look at it, you may miss these critical insights.
Platforms like Facebook automatically drive more traffic to a company's best-performing ad for increased ROI. While this is a welcome feature, it's important to review active ads daily. Ensure the pre-set budget is being adhered to and that desired goals are being met. If it isn't and they aren't, you can pivot quickly to minimize negative impacts on the business.
Hold your team accountable
Marketing is a creative, fluid process. A small idea can sprout into a massive undertaking that requires extensive budget to execute. While creativity should be an integral part of the marketing process, team members need to be kept in-check to ensure ideas don't turn into budget-killers.
Be sure to share the approved budget and logic behind it with team members. Provide ample time to field and answer questions so complete clarity is achieved. Whoever is tasked with managing the budget once it's approved should be checking actual spend versus the budget on a regular basis.
Make the Most of Your Digital Marketing Budget
While it seems like a daunting task, establishing a marketing budget paves the way for success. Remember to monitor your budget and expenses with a tracking sheet and base all decisions on data.
Outsourcing certain marketing activities to a strategic, consultative partner can help manage costs better.
To learn more about our Content Marketing, Growth-Driven Design, and HubSpot consulting services, get in touch with the Mole Street team today.
Originally published May 2022, updated November 2022