Solved: Does Email Marketing Work (Still)?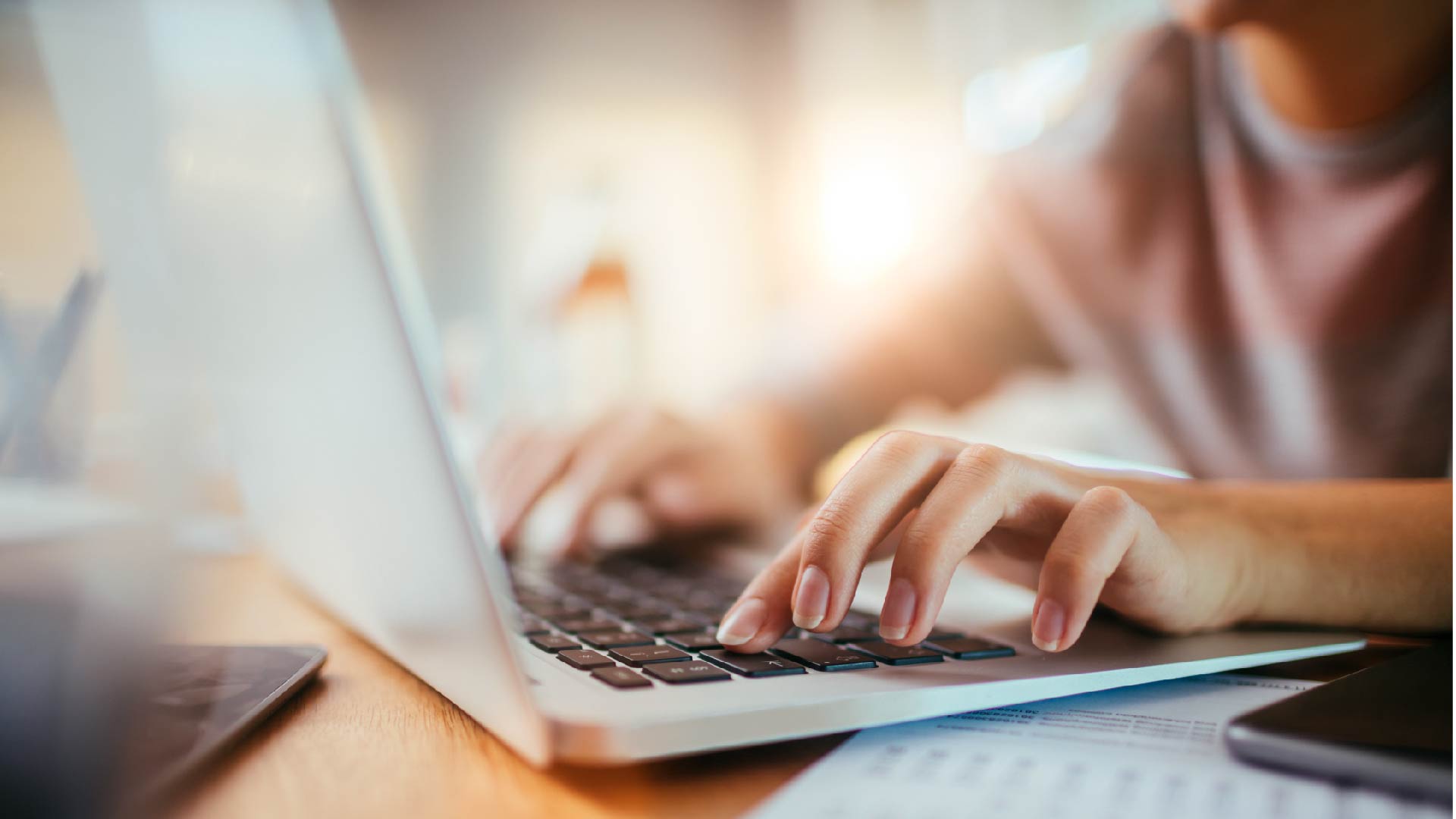 Email marketing is not dead. It is alive and well — and it really works! Read on to find out what makes email marketing still so effective today.
It is human nature to assume that the newest and shiniest object has replaced whatever came before it. However, the data continue to show that — despite being roughly 44 years of age — email marketing remains one of the best digital media channels around.
Why Use Email Marketing in 2023 (and Beyond)
Omitting email from your marketing strategy means you are missing out on the opportunity to reach more than 4 billion email users worldwide — 99% of whom check their email inboxes every day.
Related Read - Digital Marketing Best Practices
Email is the perfect vehicle to:
Build brand awareness

Promote your products and/or services

Qualify and/or nurture leads

Deepen relationships

And so much more!
Let's dig into the nuts and bolts of why email is still so effective today:


Reason #1. Email Marketing Is Cost Effective
Not only is revenue from email marketing forecast to reach nearly $11 billion by the close of 2023, but email also generates $36-38 for every dollar spent (resulting in a return on investment of up to 3,800%).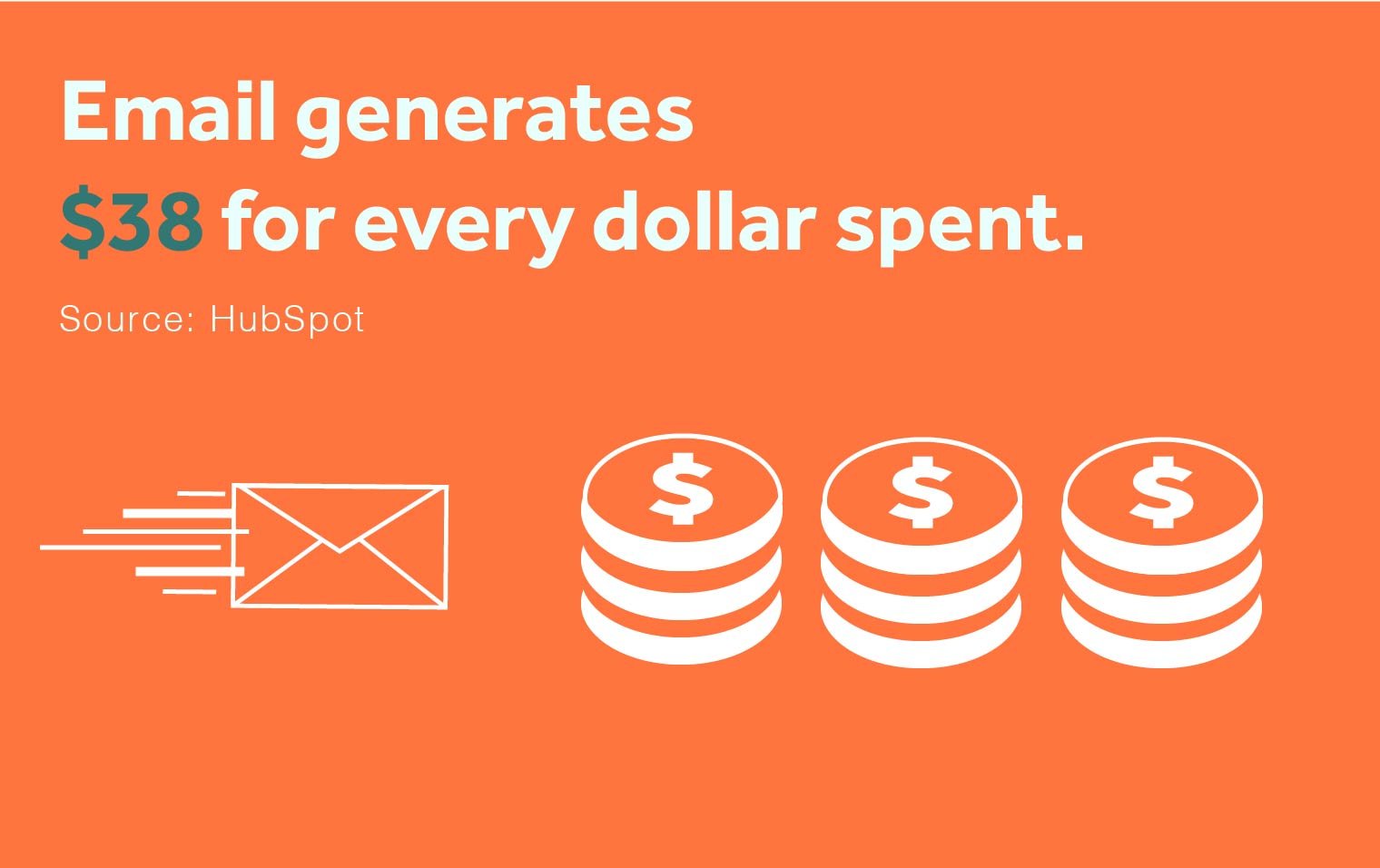 Reason #2. Email Marketing Is Direct Communication
Compared to other digital media channels, email can be rather direct — in a good way.
Email offers an opportunity to engage in a one-on-one conversation. Email also demands attention, as each new message stays in a user's inbox until it is read, deleted, or moved.
Personalization
Gone are the days of one-size-fits-all messaging. With email marketing, you can leverage personalization to tailor your communications.
The simplest way to personalize emails is to leverage details your contacts have already shared with you — whether they've shared their first names while opting in to receive monthly email newsletters from you or shared their product or service preferences while requesting a demo.
According to Aberdeen, personalized email messages improve click-through rates by an average of 14% and conversions by 10%. So no matter how you slice it, personalization is an effective weapon in your email marketing arsenal.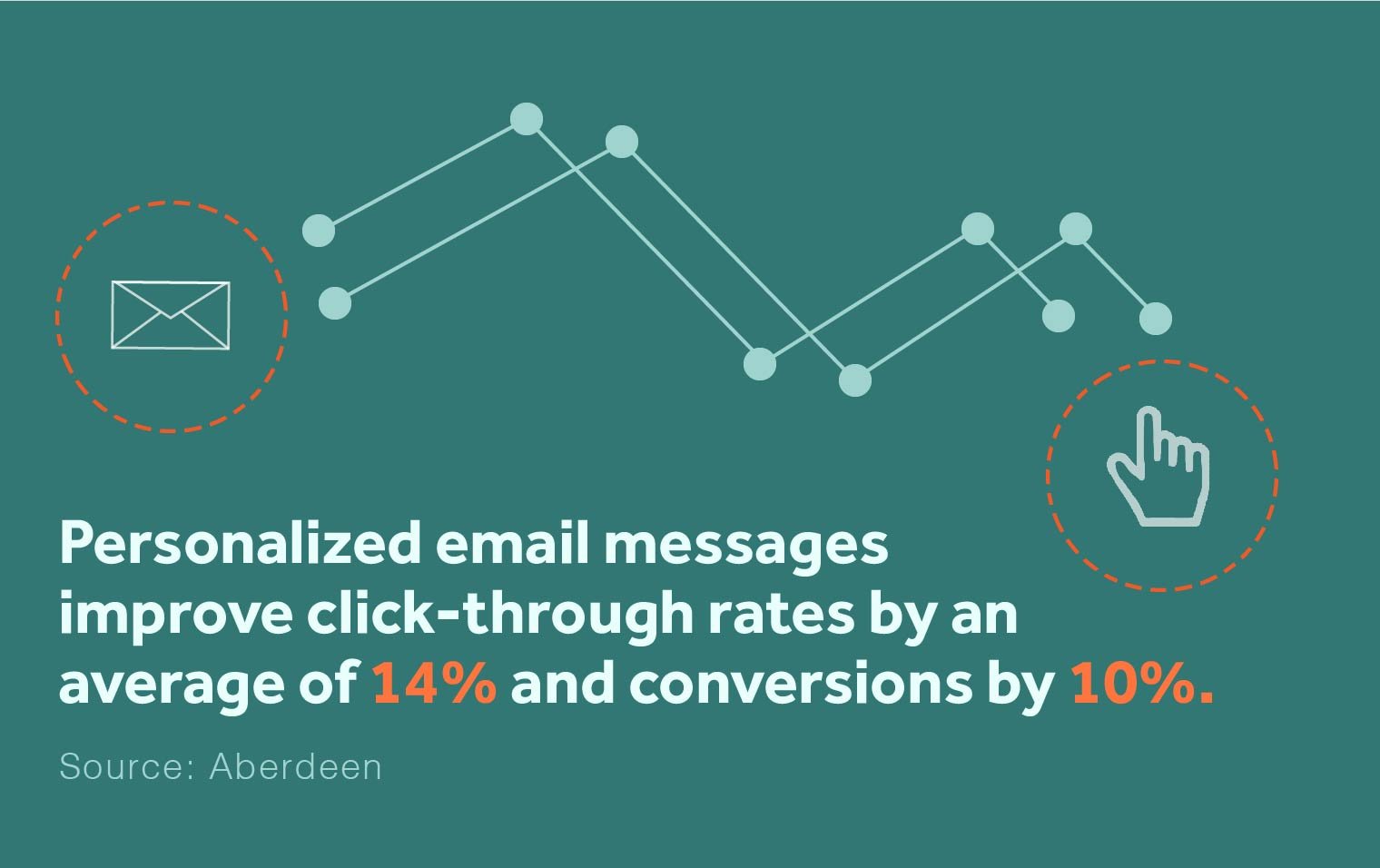 Segmentation
Also referred to as list segmentation, email segmentation is the practice of breaking your email recipients into smaller, more targeted groups, and then sending those groups the most relevant information. However, the work doesn't all have to be on you.
By utilizing custom email subscription page templates complete with form fields designed for the strategic collection of segmentation-enabling data, your email subscribers can break themselves into groups based on preferences like:
Send frequency
Communication type
Topic or interest
Expectation
In many instances, an email is expected — and appreciated — by the recipient. For example, when a new customer makes a purchase, they expect to receive an email confirming their order. (A bonus: If they actively opt in to receive marketing communications from your business at the same time, they may also expect a welcome email followed by email marketing messages from your brand or business.)
Related Read - How HubSpot Workflows Help Send Customers Down the Purchase Funnel
Reason #3. Email Marketing Automation Saves Time
Send targeted emails to your subscribers automatically using powerful, user-friendly, and time-saving software from HubSpot. You can select triggers, conditions, and actions to ensure your emails are sent to the right recipients at the right time. You can even automate lead nurturing with email drip campaigns.
Image courtesy of HubSpot
When executed well, automated lead nurturing email drip campaigns deepen relationships, keep your brand or business top of mind with contacts, and save countless hours spent manually creating and sending leads email messages.
Remember: A drip campaign is a way to reach out to a prospect, subscriber, or customer multiple times using a strategic, systematic approach. It is not a way to clog up an email inbox with sales-heavy messaging. Always be sure to engage with contacts via email in a helpful, thoughtful, and non-spammy manner.
Related Read - How Can HubSpot Help with Your Growth Marketing Strategy?
The Bottom Line: Email Marketing Is Worth It
Long story short, email marketing continues to be an effective tool — and, therefore, a worthwhile investment for your brand or business.
If you have yet to add email to your marketing strategy for the coming year, schedule a call with Mole Street. Let us evaluate your unique needs, and then apply our Elite HubSpot Solutions Partner expertise to craft a successful email marketing strategy for your enterprise.
Originally published January 2020. Updated September 2022.