Homepage and Mobile Site Design + UX modernization for Credit Union


Tropical Financial Credit Union of South Florida is a not-for-profit, member-owned and member-operated financial cooperative.
Established in 1935, Tropical Financial has grown to manage the time and money of more than 55,000 members.
Solution: Growth-Driven Design +
Technical HubSpot Consulting

Financial Services

Timeline:
Q3 2022 - Present

HubSpot Products:
Marketing Hub Enterprise, CMS Hub Professional,
Sales Hub Professional, Operations Hub Professional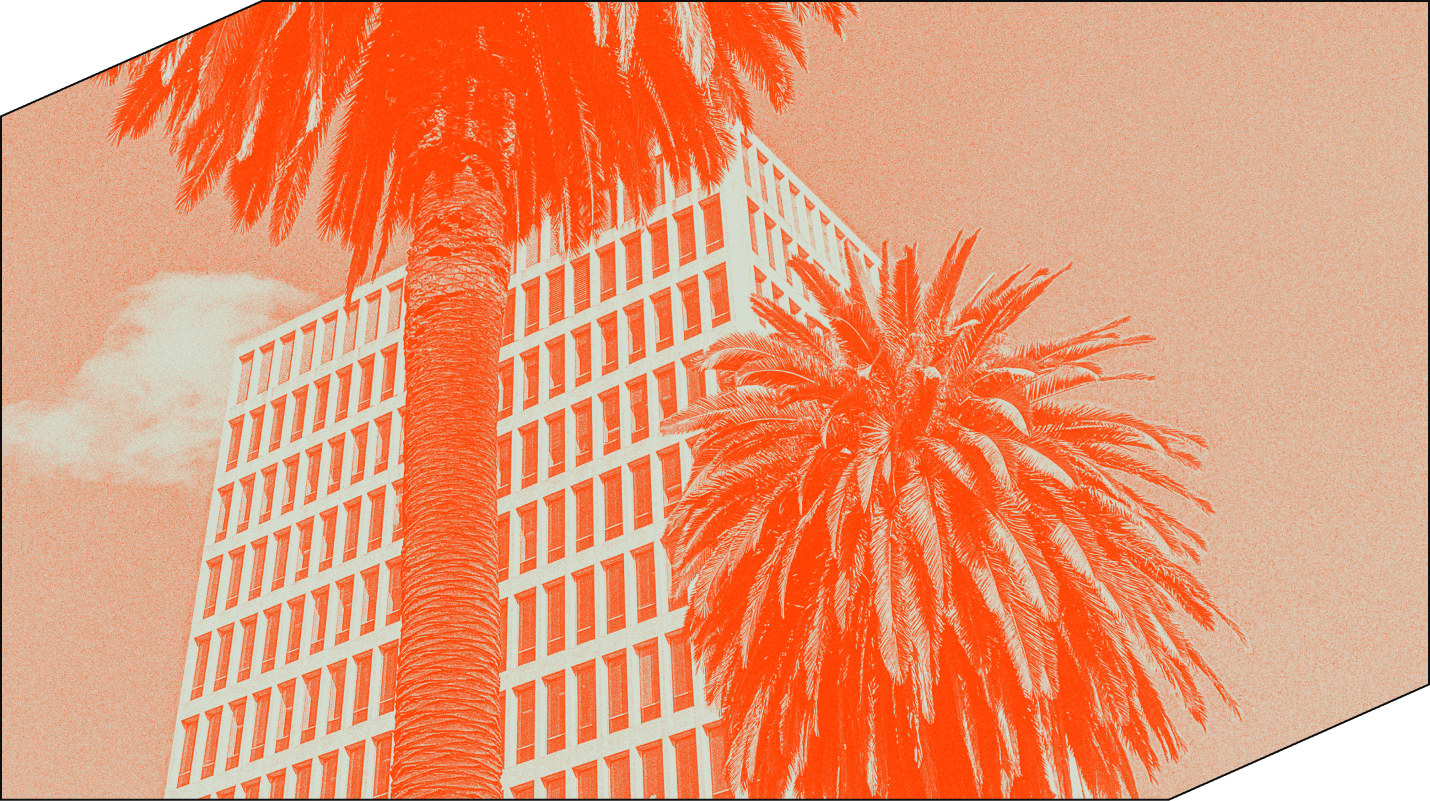 The team at Tropical Financial Credit Union had been tasked with evolving the website to appeal to a younger audience without alienating its current base of customers. Specifically, they were hoping to improve the user experience (UX) of the website, starting right away with the design of the homepage and user experience on the mobile website.
In addition, they were in need of a development solution to save the Marketing team from having to manually update ever-changing banking rates in multiple places on the website. This was a never-ending task that required a lot of attention and time.
Modernize look/feel of Homepage
Fix UX issues across site
Improve user experience (UX) on mobile site
Recommend a modernized, UX-first navigation menu
Complete a landing page audit
In the first few months of the engagement, Mole Street conducted foundational assessment and user research to determine the best path forward for driving results for Tropical. This included developing user story mapping to help Tropical's product teams get a better understanding of consumer needs and prioritize tasks with a user-first approach.

Our Growth-Driven Design team also conducted a landing page audit to determine which landing pages are no longer necessary and could be archived. This work was used to support the development of a new proposed site architecture and navigation.

Our technical HubSpot consulting team created a HubDB table for bank rates that integrates with custom modules across various webpages. The streamlining efforts have reduced the manual efforts of their team by 90%.

Tropical also needed a disclosure to appear as users exit the website to view an external page. Our development team built a scalable solution for the Tropical team that allows them to easily specify the URLs that require this disclosure action to enact. As we continue the engagement, focus has shifted to initiatives related to foundational design UI for a new site, wireframing templates and modules within HubSpot CMS, an SEO assessment, template audits, and development plans for a new website

In addition, we're working to leverage existing customer activity to impact future marketing strategies, including the build-out of probability scores to enable future personalization for existing customers.

We'll be updating the page as additional work is completed and reporting becomes available.

Homepage redesign and development for a more modern look and feel

Development solution that reduces time spent on manual process by 90%

Ongoing Growth-Driven Design program to modernize website UX

Achieving a web performance score of 97/100

Optimized "new member" buyers journey across the site

New Art Direction deck to extend brand elements and support modernization of key web pages

Resolved mobile site UX issues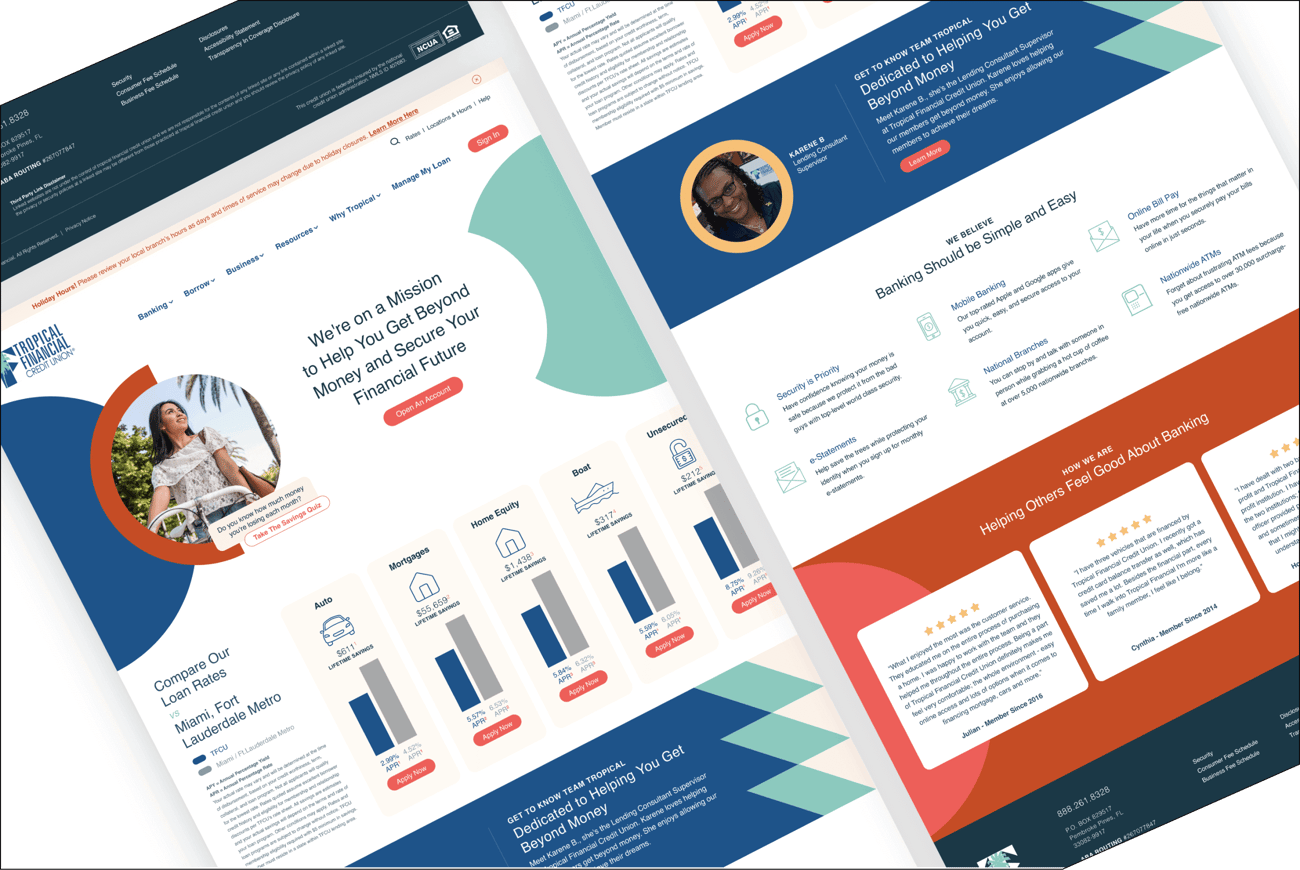 Technical HubSpot Consulting
20 hrs/month
Program
Custom website development solutions powered by HubSpot CMS
Growth-Driven Design
40 hrs / month
Program
Homepage UX Design Audit

New Homepage design + development

Competitor Web Analysis

Buyer's Journey UX Audit

Modernized Art Direction deck

Competitor Photography Analysis

Sitemap assessment

Developed User Stories - Proposal for updated Navigation

Landing page audit
"The Mole Street team brings exceptional service and a collaborative effort to your business. Their team is eager to help in guiding you to your goals, and they also work to teach you alongside the work they do. They are great to work with and treat you like more than a customer, reaching out during holidays and going above and beyond the scope of work. They're a great partner if you're looking for an extension to your team."
Kara Yacquinta
─
Marketing Manager, Tropical FCU