GoTo Webinar HubSpot Integration: Upping Your Webinar Game
2020 was the year of virtual events — for obvious reasons.
Fast forward a couple years later, and many in-person events have resumed. Despite this, company-hosted virtual events have increased 35% since 2020, and 40% of 2022 corporate events are predicted to occur online.
For most businesses, competing in today's new normal means marketing and hosting value-driven virtual events.
GoTo Webinar, a leading webinar software often used to host multi-day online conferences, offers businesses an all-in-one virtual event platform to ensure shows, webinars, and meetings happen seamlessly. But what about marketing the event ahead of time and following up with attendees in a meaningful way after it ends?
Integrating GoTo Webinar with HubSpot can help businesses simplify the process of setting up, delivering, and connecting with attendees after a virtual event. This step-by-step guide details how to set up and integrate GoTo Webinar with HubSpot so your business (and customers) get the most out of its virtual and hybrid events.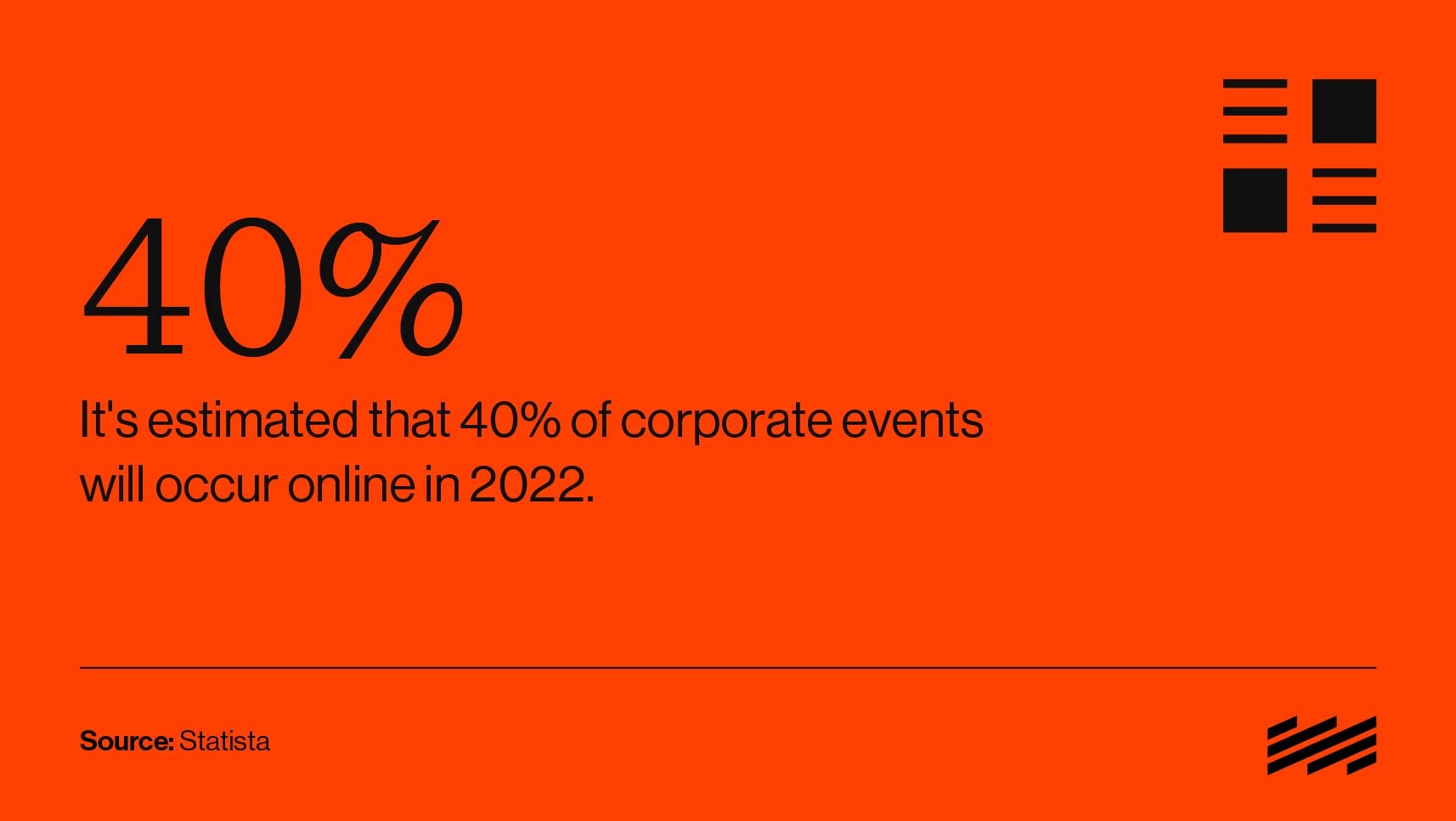 How to Connect GoTo Webinar to HubSpot
The GoTo Webinar (GTW) to HubSpot integration adds value throughout the webinar process, from registration to reporting. Here's how data can flow bi-directionally at different points in the execution of your webinar:
Sync from GoTo Webinar to HubSpot: enables registrant contact information and segmented lists of webinar registrants, and contact activity.
Sync from HubSpot to GoTo Webinar: increases signups and improves follow-up activity by sharing GoTo Webinar information with other CRM data.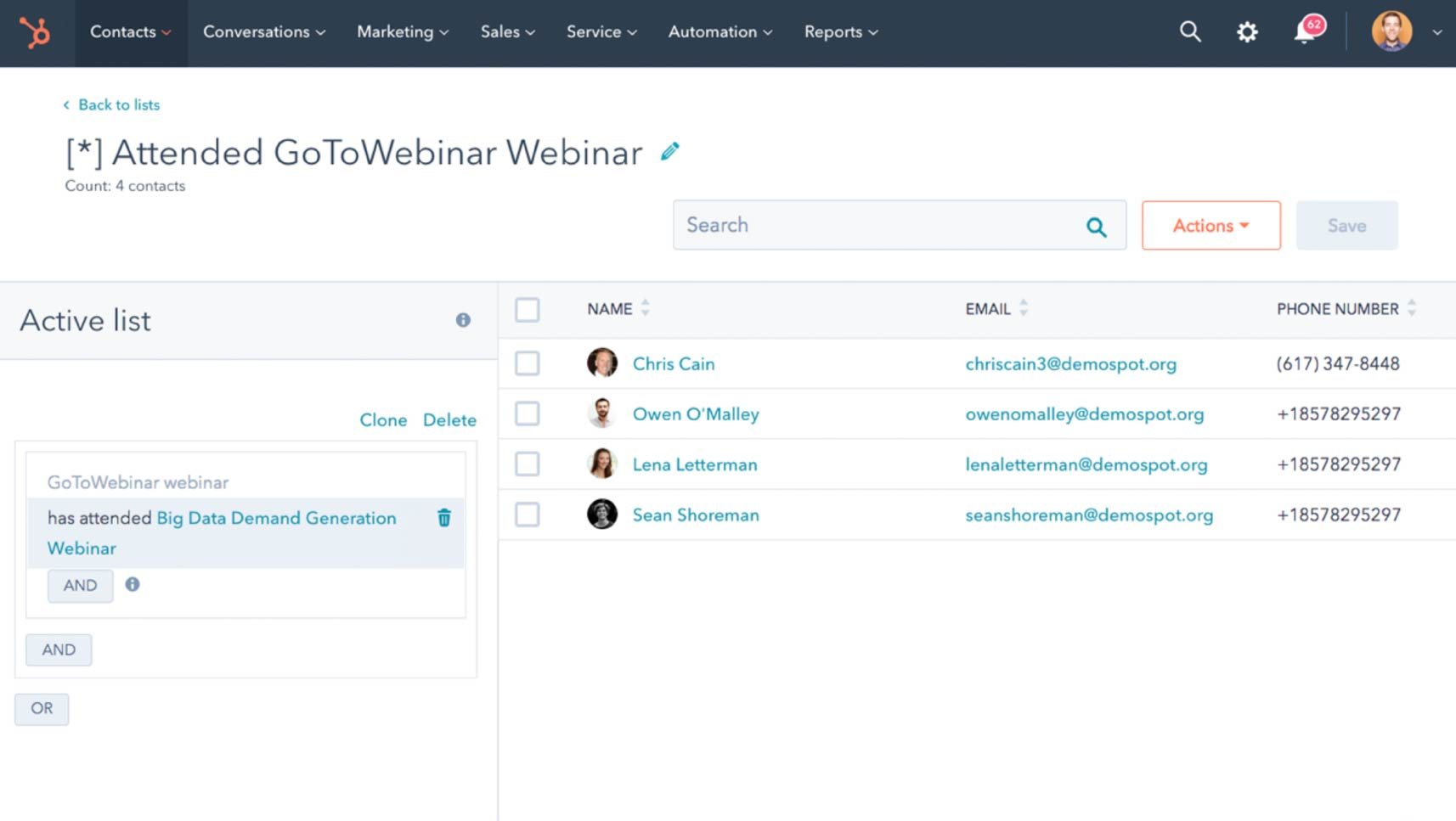 GoTo Webinar Integration Offers a Seamless Webinar Marketing Strategy
According to one study, the average registrant-to-attendee conversion rate for a webinar is 55%, with the average virtual event resulting in 500 to 1,000 leads. Without a proper integration connecting GoTo Webinar with your company's CRM, you could lose data pertinent to nurturing webinar-acquired leads into customers.
In addition to helping your business' virtual events yield results, the GoTo Webinar <> HubSpot integration also enables you to:
Build fully responsive, branded landing pages and forms in HubSpot that sync automatically to your GoTo Webinar event.
View and leverage segmented Contact Lists in HubSpot based on GoTo Webinar information
Increase signups and improve follow-up activity by sharing GoTo Webinar information with other CRM data.
Create custom reports in HubSpot that leverage GoTo Webinar attendance and data
Include registering for a webinar as a timeline event in your HubSpot Contact Activity
Popular GoTo Webinar HubSpot Workflows
Using email to drive virtual event registrations is considered the single, most effective tool by 76% of marketers. Following up with registrants and attendees after a virtual event is just as critical. By connecting GoTo Webinar with HubSpot, marketers can take advantage of the CRM's advanced automation capabilities to ensure data is properly shared and stored, and that attendees are nurtured through the sales funnel.
Understanding the capabilities of enrollment triggers and default workflow actions in HubSpot is also essential for marketing, hosting, and following up after a virtual event. Businesses that use Marketing Hub Professional or Enterprise can map out well-timed, personalized journeys (called "Workflows" in HubSpot) for users based on data provided by GoTo Webinar.
Here are the most popular GoTo Webinar <> HubSpot Workflows:
Send new HubSpot form submissions to GoTo Webinar automatically
Trigger HubSpot Workflows based on registration or attendance of webinar
Update/add new HubSpot contacts from GoTo Webinar event data
Create GoTo Webinar registrants from new HubSpot contacts
Create GoTo Webinar registrants from new form submissions in HubSpot
Create GoTo Webinar registrants from newly added contacts to lists in HubSpot
Add registrant in GoTo Webinar on an email opened in HubSpot
Create your own integration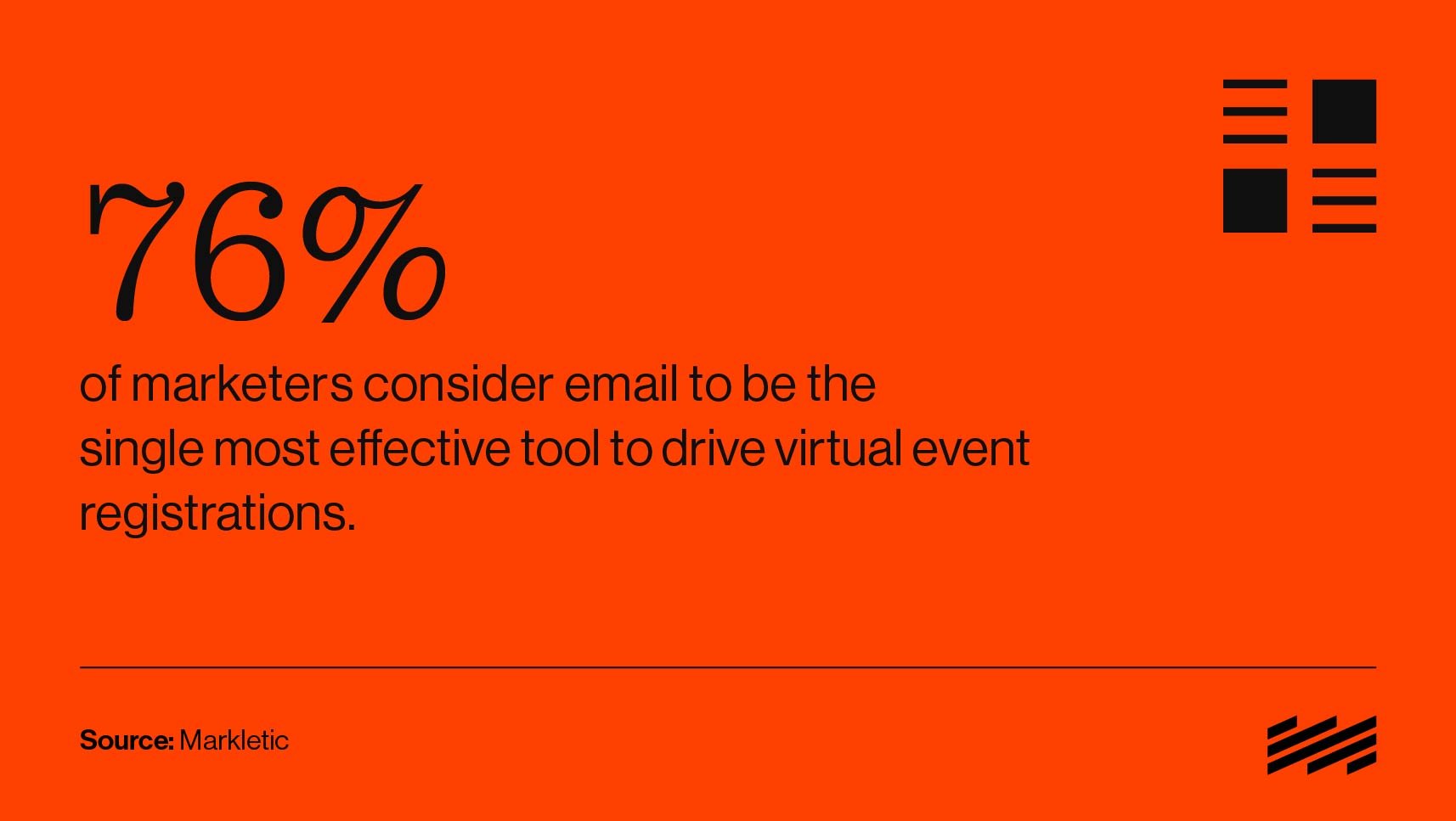 This list represents a few of the most common workflow automations available. Because HubSpot offers custom-coded actions for Operations Hub users, the possibilities for customizing the integration between the virtual event platform and HubSpot are virtually endless.
Supported Workflow Triggers and Actions
To maximize the effectiveness of custom Workflows, HubSpot users can set triggers and actions to keep leads moving through the buyer's journey.
Relevant enrollment triggers for virtual or hybrid events include:
Contact who registered for a webinar
Contact who attended a webinar
Contact who registered but did not attend a webinar
Contact who attended a webinar for a certain amount of time
Any contact who is a member of a Segmented List
Webinar form submitted in GoTo Webinar
Contact opened an email
Contact clicked a link in an email
Once a contact enrolls into a Workflow, different actions can be taken based on the specific situation. Workflow actions relevant to virtual or hybrid events include:
External communication: send the lead or customer an email
Internal communication: send an email to the internal marketing team
CRM enrichment: update a CRM property with new data, or create a new CRM record such as a Contact or a Deal.
If/then branching: create deeper segmentation within a Workflow based on whether or not something has happened since the customer has been enrolled in the Workflow.
Delays: once a certain action has been taken, wait for a certain amount of time before the next action.
With multiple ways to trigger a Workflow and various actions that can be subsequently mapped out, businesses that integrate HubSpot with GoTo Webinar can automate marketing efforts pre- and post-event.
To learn more about how to build unique Workflow actions separate from the standard HubSpot setup (including those written with custom HTML/Javascript), visit the HubSpot Knowledge Base.


Increase Signups and Improve Follow-Up Processes
For many businesses, the key benefits of syncing HubSpot with GoTo Webinar include:
Increasing the number of event registrations
Improving the registration-to-attendee conversion rate
Staying top of mind with attendees following the virtual event
More effectively nurturing leads from events into customer
Mole Street's team of HubSpot Consultants and Implementation Specialists can help your business leverage the many benefits of connecting GoTo Webinar event software with your HubSpot CRM.
Still have questions about the HubSpot GoTo Webinar integration? Schedule a call with the Mole Street team and we can talk through it — no problem.