A Reintroduction to Mole Street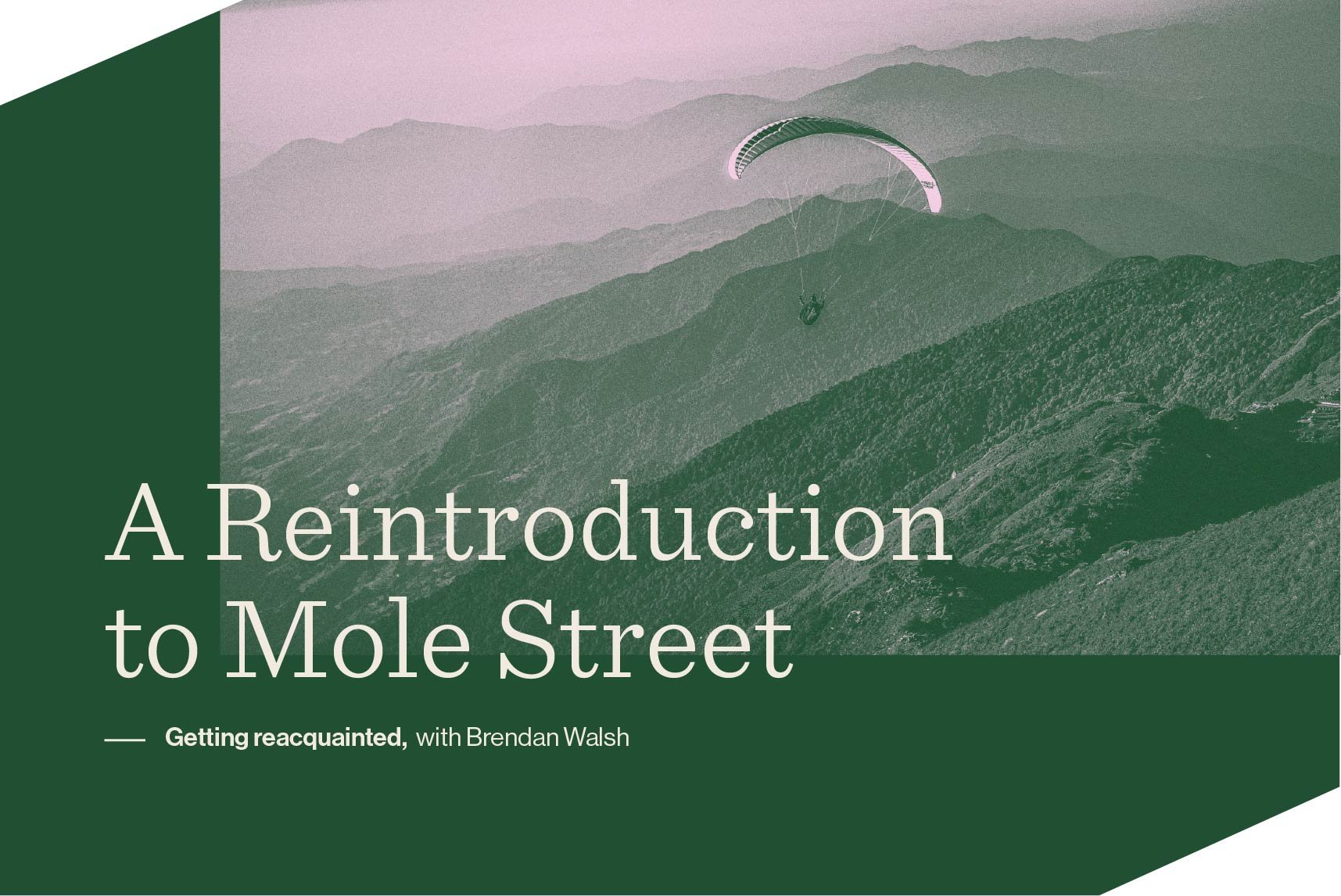 A reintroduction to Mole Street
Learn about the soul of Mole Street, how we're different from other Elite HubSpot partners, and the areas where we drive the most value for clients.
Introduction
Many folks around the Greater Philadelphia region first came to know Mole Street as a live events and experiential marketing company. We were very lucky to have supported brands the likes of Campbell Soup, New York Rangers, Uggs, The Barnes Foundation, and others to drive revenue and social currency by producing unique "in-person" engagement experiences all over North America and the Caribbean.
Our team's creativity and production capabilities took us from Palos Verdes and the Riviera Maya to Manhattan, Grand Cayman, and back again, all while impacting tens of thousands of people along the way.
But since our initial start in 2011, a lot has changed in regards to how we serve clients, beginning with the formalization of our partnership with HubSpot in 2018. It was then that we began sunsetting the chapter on experiential marketing and began reinforcing our foundation as a digital-first marketing and technology consultancy for scaling B2B companies with lofty growth goals.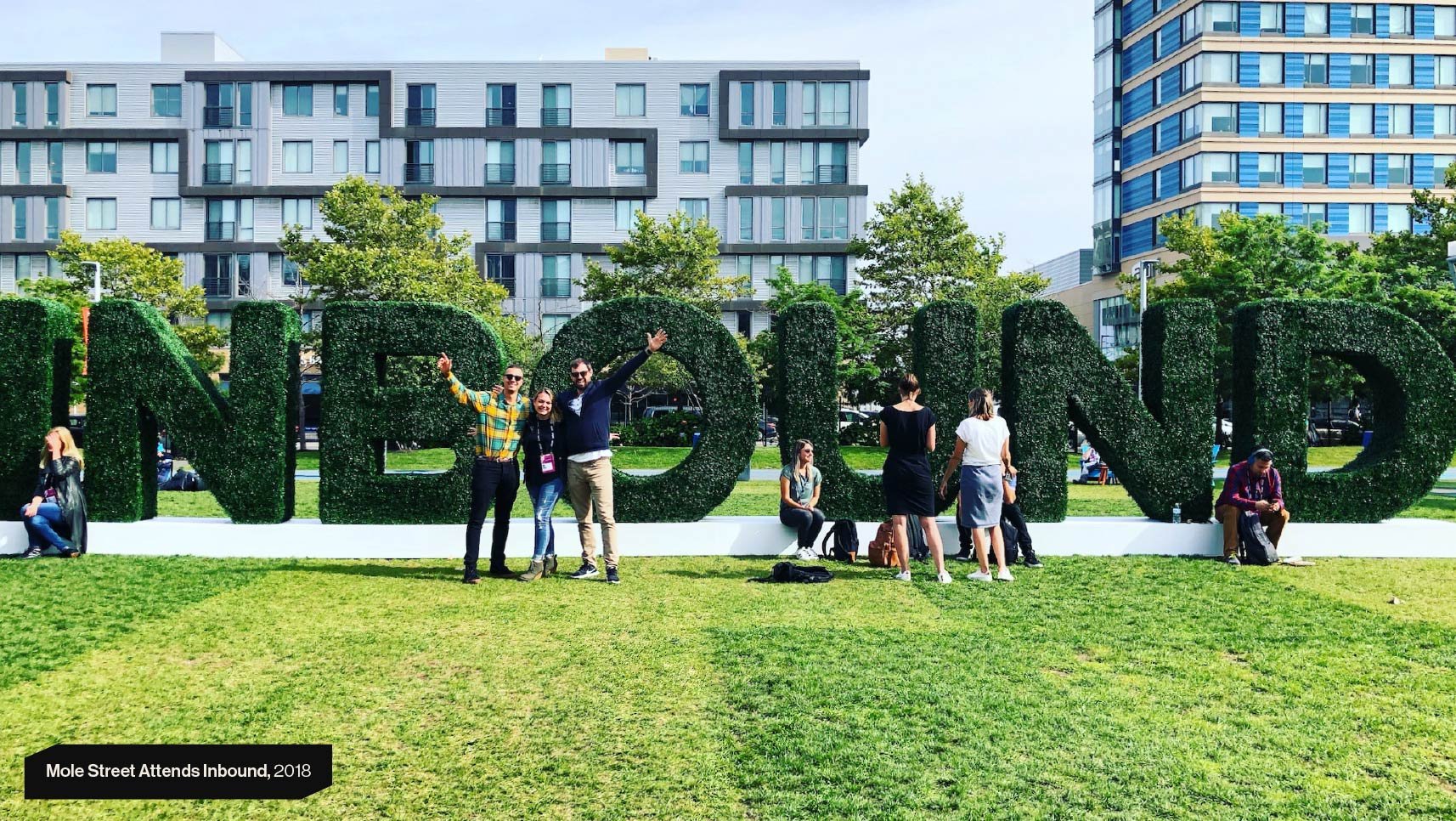 But beyond that, the truth is, we had been looking for an innovative platform to differentiate ourselves from all the other digital marketing agencies out there while at the same time providing an offering that was stickier and provided a stronger value proposition driven by ROI rather than just vanity metrics.
Having managed countless CRMs, email tools, and website content management systems on behalf of clients over the years, we came first to HubSpot as a customer and then secondly as a partner. We saw the value firsthand of having all of your marketing and sales tools working together in one database versus using a cobbled-together, Frankensteined tech stack that doesn't work together in a native way.
In 2018, we dove into the inbound methodology and began applying data insights and digital marketing strategies to drive tangible results for our clients. Some folks may wonder why we've chosen to focus our efforts exclusively within the HubSpot ecosystem. Well, it's that clear intention that gives us the leg up with knowledge of the platform and allows us to go deep with a level of technical expertise that unlocks significant value for our clients. This competitive advantage aligns with our company's mission of empowering others to realize their greatness.
In the four years since first attending HubSpot's INBOUND conference in 2018, we've ascended to Elite Partner status in the HubSpot ecosystem and have found a specialty in leading and executing large-scale, digital transformation initiatives for enterprise and mid-market organizations.
Our brand has a new look and feel that has been designed to bring a sense of clarity to the places we shine, to show how we are different from other HubSpot partners, and the process we deliver to help our clients achieve controlled growth objectives.
Soul
It's Mole Street's soul and authenticity that initially attracts many of our clients and partners to us. Then once we dig in and start working with their team, they stick with us because we deliver. Our clients value the clarity, data insights, quick action, and moral compass that keeps us focused on providing optimal service while cutting out the nonsense that many people experience with other agencies or consultancies.
Who We Add the Most Value For
We add the most value for Mid-market and Enterprise clients who have buy-in from the C-suite on concrete goals and timelines for digital transformation initiatives. Whether it's a migration or integration project, the need to tap into the full potential of your HubSpot investment by improving CRM adoption rates, or customization of your portal — our team works hand-in-hand to empower our clients' in-house Sales, Marketing, and Technology teams to transform and uplevel marketing, sales, and customer success processes.


How We're Different From Other Elite HubSpot Partners (Grit + Accountability)
Grit, accountability, and deep tech expertise. Sometimes it's jumping high. Other times it's digging in. Our team knows how to focus, roll up their sleeves, and get their hands dirty. Everyone at our company works exclusively on the HubSpot platform — our senior consultants and implementation specialists come to the table with the experience required to manage even the most complex technical and marketing challenges. Beyond that, members of our team have a pedigree that's unmatched across the ecosystem with alumni from HubSpot, Oracle, Siemens, and McCann.
As a HubSpot Elite Solutions Partner, we're among the top .05% of HubSpot agencies globally based on the amount of HubSpot we sell and the depth and breadth of HubSpot clients we support.
Beyond that though, we have the maturity as seasoned executives to leverage our creativity, expertise, and deep knowledge of the HubSpot platform (and how it integrates with other technologies) to help solve our clients' most complex business challenges. What drives our team members is the pursuit of excellence and the desire to lead everlasting change in how clients grow their businesses.
We look forward to leveraging our skills and experience to unlock greatness wherever you may need it.