We get this question all the time, "How do I know when it's time to redesign our website?" There are times when it makes sense to make iterative changes to your current site to suit your company's growing needs. Other times it's best to start fresh with a new build. So how can you tell the difference? Here are our definitive six signs it's time to redesign your site.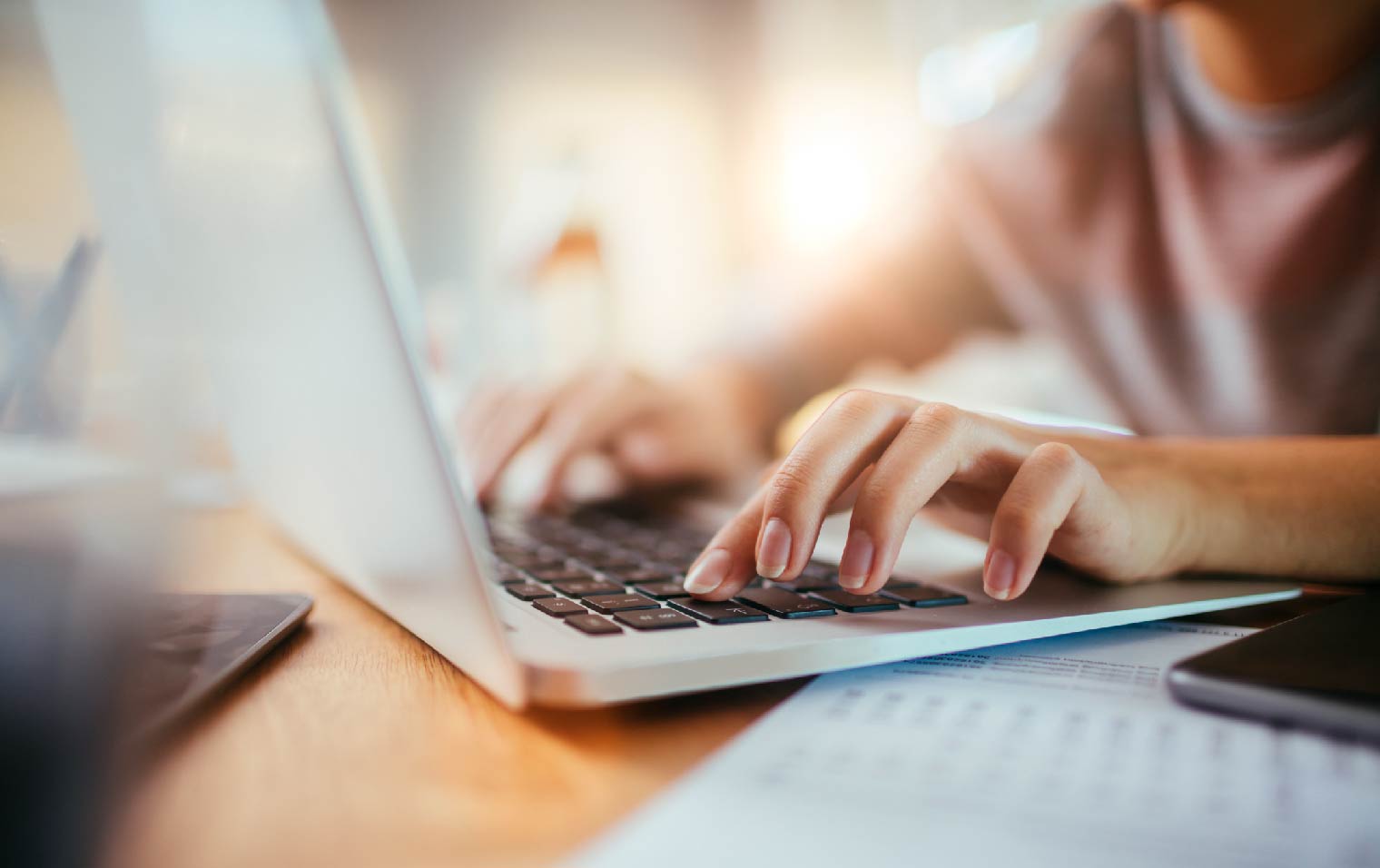 It Looks Unprofessional
You've probably realized by now that your website has an effect on the way consumers judge the credibility and quality of your business. According to Taylor & Francis Online, it takes about 0.05 seconds for users to form an opinion about your website and that opinion keeps a visitor curious about your website or makes them leave the page immediately. If your website is clearly outdated or unprofessional, it's a poor reflection on your business. The best way to fix this problem is to redesign it.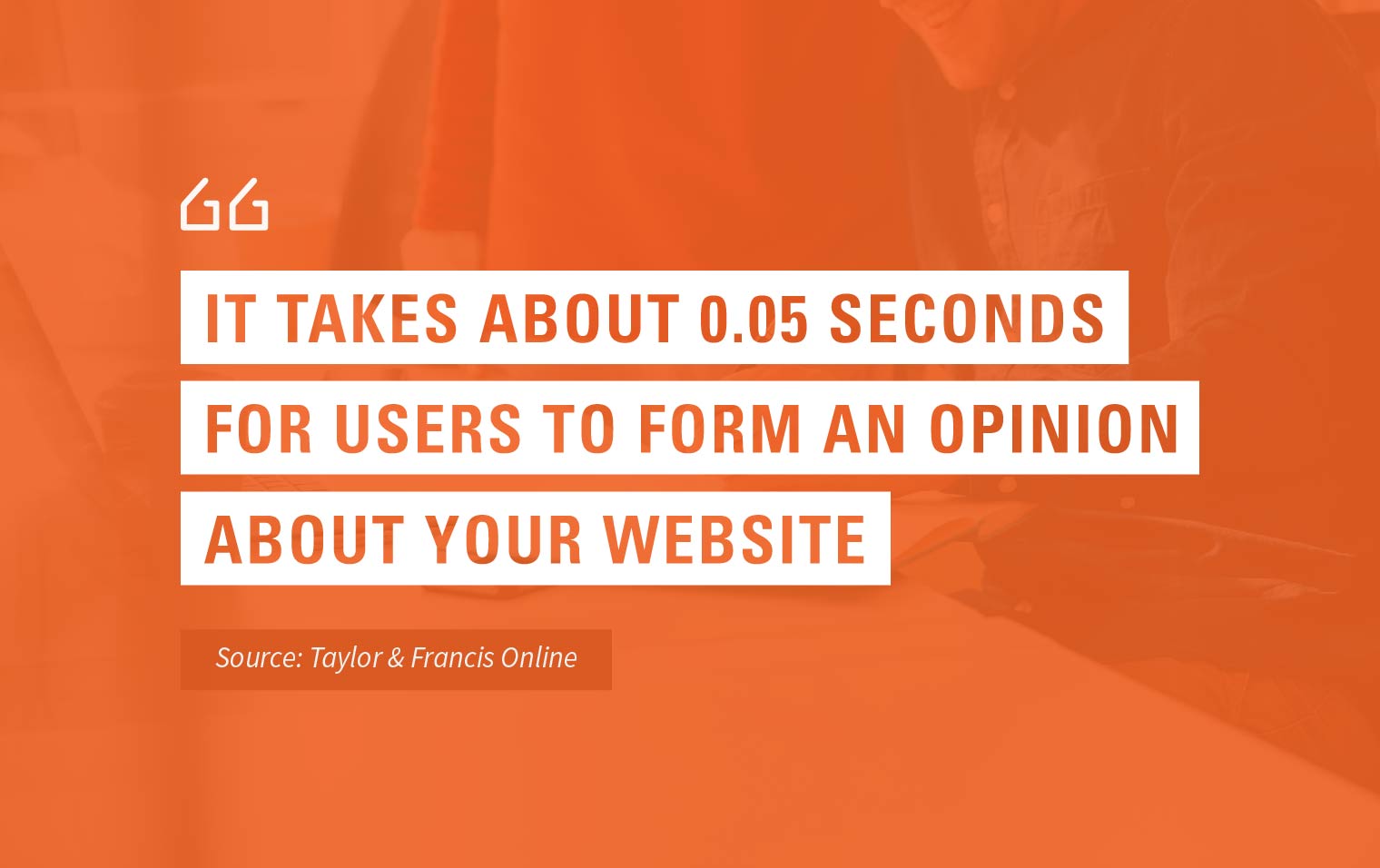 The Messaging Is Out Of Date
Does your website copy miss the mark when it comes to speaking about your services? Is the content boring, stale, and out-of-date? Do people have a hard time boiling down what you do into an elevator speech-sized snippet after reading the content of your website? If that's the case then it's definitely time to reevaluate your messaging and redesign your website. As much as the visual design influences the way your credibility is perceived, your messaging does too. According to Sweor, users spend 5.59 seconds looking at written content. That's not a lot of time for readers to actually consume content so this means that you need to keep your written content direct and portraying your company as positive as possible so users can find what they are searching for.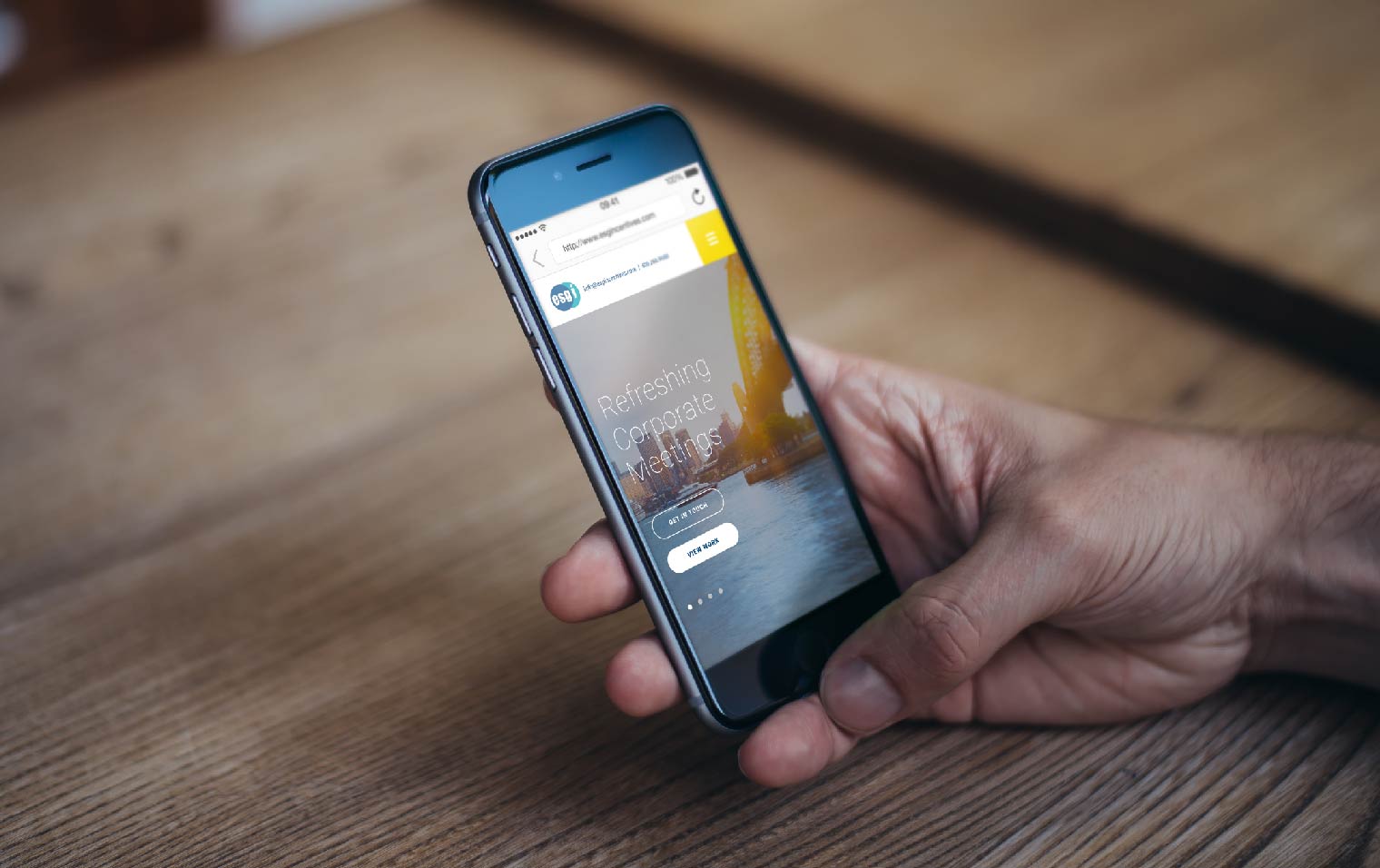 Your Site Isn't Mobile Responsive
As gorgeous as your website might look on a desktop, if it doesn't respond to, or render well on mobile devices, you're probably losing prospects and money! According to Statista, 52% percent of web traffic worldwide was driven through mobile devices and that number is only growing! Responsive design does not just pertain to formatting your website so that its contents fit within a the screen of a mobile device - responsive design takes into account the entire user experience within your design. This includes designing your mobile site to:
Exclude any content that might not be useful to mobile users (ie - large format graphs and tables, long blocks of text, pop-ups, small buttons and text links)
Maintain branding throughout the design
Simplify the content that focuses on elements that are important to mobile users
Being minimalistic and user-friendly
Users Can't Figure Out How To Navigate Your Site Very Well
The goal of your website should help customers quickly and easily find a solution to the need that brought them there. Your website is your strongest digital asset and it cannot achieve that goal without clear navigation.
There are two concepts to keep in mind when reviewing your navigation: findability and discoverability. Findability is the ease in which a user can locate a piece of information that they know or believe to be present on your website. Discoverability is the ease in which a user can discover information that they didn't even know existed.
So how do you know if your navigation needs a refresh? User testing helps to uncover pitfalls in your site's navigation. At Mole Street, we can implement user experience tools to record real user sessions and see where they are stalling and unsure of where to go next.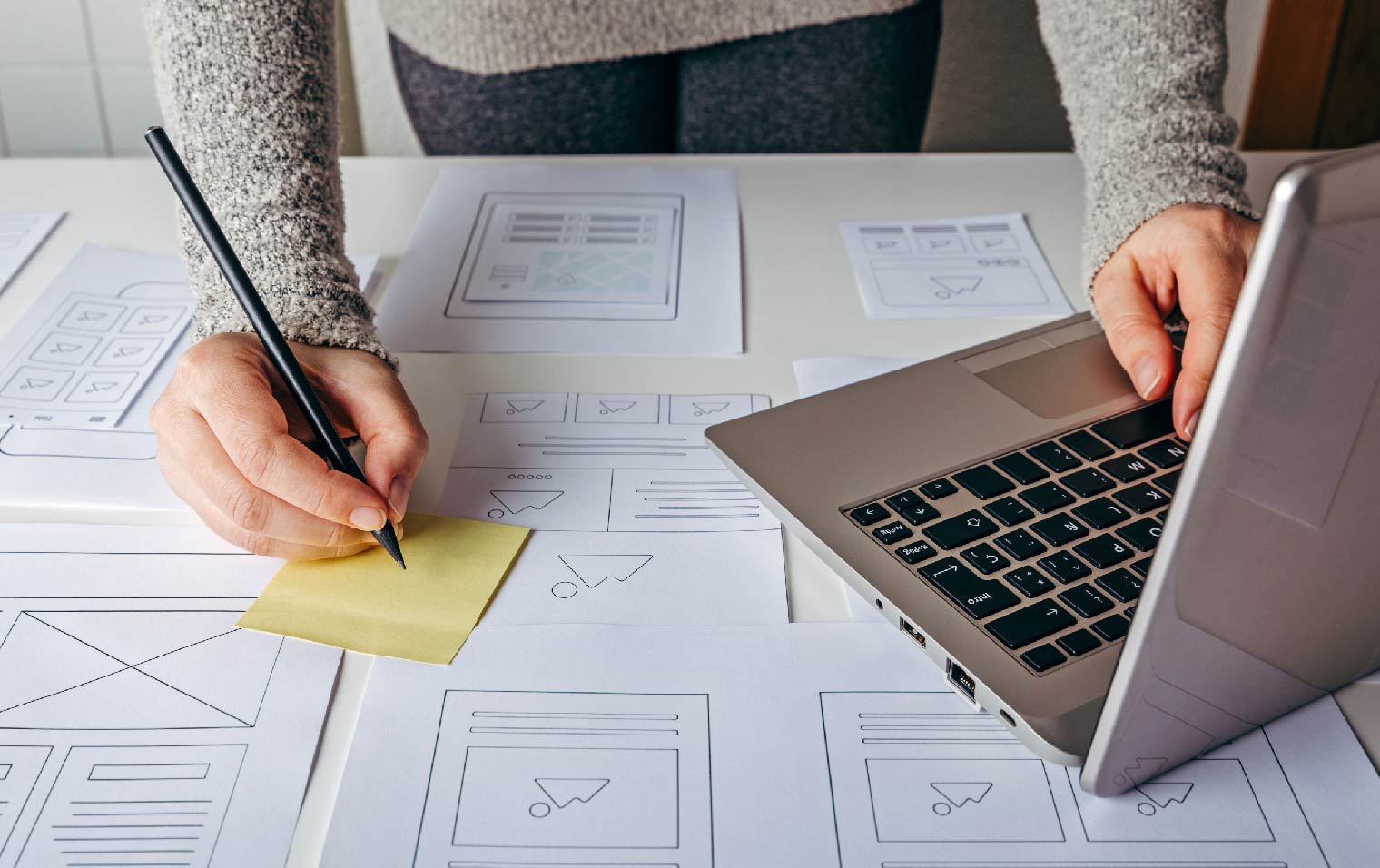 Updating Your Web Content Is a Pain
If you need to engage with a web developer every time you want to update features on your website, it's time for a redesign. Your website platform should have an admin area that allows you or your team to update your website easily. A platform like WordPress is great because you can edit your content easily and evolve the content of your website as your company grows. At Mole Street, we believe in giving each and every one of our clients the power to update their website content. It's not just a courtesy, it's critical for your daily business functions, and we get it.
Lead-Generation Is Subpar or just isn't happening at all!
If your business isn't gaining new leads through the website then it's probably time for a redesign. You want your website to be inviting and engaging enough that visitors want to stick around. Having a form on your contact page isn't enough. Users today want a two-way conversation, and their expectation is that you understand where they're coming from even before the conversation starts. This means that having two-way engagement opportunities throughout your website is important. We suggest HubSpot for our clients, which comes with a live chat, chatbot, forms, pop-ups, and call-to-action buttons out of the box. Together with a custom WordPress website design, this makes for a powerful team.
It's Nowhere To Be Found On Search Engines or users bounce off quickly
How do you know how your website is ranking in search? Google Search Console is a good place to start. It has a page performance section that shows you exactly what keywords your website ranks for and the average position on the search engine results page. We also really like HubSpot's Website Grader Tool which provides a digestible overview of your website's strength in search.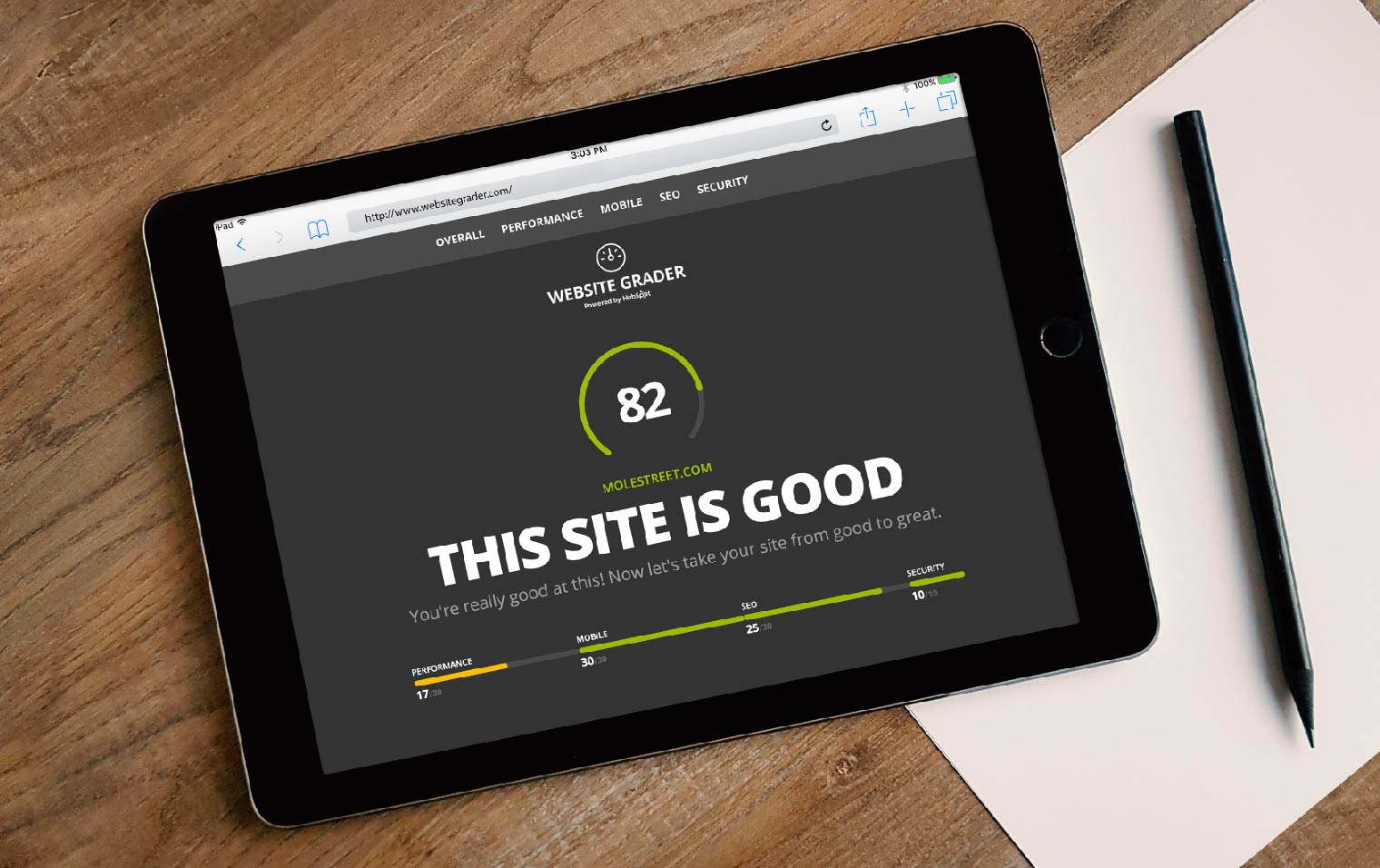 Information is power, and what you do with it is key. Mole Street includes an SEO setup with all of our website builds to set your new website in the right direction. We provide an audit including your site ranking, technical errors, and domain authority. We also provide onpage recommendations like page hierarchy, content strategy, keyword inclusions, internal linking, and page titles and tags for each page of your new website.
Conclusion
So, if at least two of any of the six signs are true for you then it's time to redesign your website. Despite what you previously thought going through a website redesign does more than just upgrade the look and feel of your website. A redesign can ultimately increase conversions, make your business visible on search engines, generate leads and boost your site's performance. Contact Mole Street to see how their team can assist you in a web site redesign.