Kapstone Medical, a medical device consultancy and contract manufacturer was positioned for growth, expanding its core services and placing a concentrated effort on developing an international manufacturing subsidiary. As is the case with companies that are scaling quickly, their services were experiencing rapid maturation while their internal marketing team was unable to keep pace with the volume of marketing material that was needed to accurately portray their message online. As a result, Kapstone Medical's website, blog, emails, and PPC program lacked up-to-date information about their enterprise-level service offerings, particularly in the vertical of manufacturing. And the majority of new prospect inquiries were poor-quality leads that took away valuable time from the sales team. With a comprehensive inbound marketing strategy and effective PPC program put into place, Mole Street was able to drive an increase of 26% in SQLs.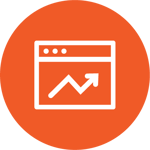 425% Increase in Page Views

Year-on-year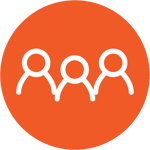 26% Increase in Sales Qualified Leads
Year-on-Year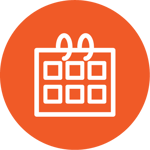 156% Increased Conversion Rate from PPC
Year-on-year
The Challenge
To help Kapstone improve the communication of its service offerings and attract the right kinds of client prospects, we set out with the following objectives for our marketing plan:
Objective 1: Improve keyword relevancy, increase traffic, and improve session metrics


Objective 2: Produce an immediate increase in qualified leads and opportunities


Objective 3: Partner with the client to develop and launch the manufacturing brand
Our Approach
Our inbound marketing plan employed both short term and long term strategies. We began by updating the content on the homepage and services pages of the company website. To trigger an increase in traffic and marketing qualified leads, we deployed a PPC campaign coupled with conversion opportunities at multiple points along the buyer's journey. As part of a long term strategy, our content team generated an ongoing editorial calendar of blog posts to improve the website's SEO. We launched a marketing automation program using lead nurturing emails to convert leads through the sales funnel. Then, we moved immediately into the planning and development of a new manufacturing website on the HubSpot CMS.
Execute a campaign-focused SEO program

Launch marketing automation for stages of the buyer's journey

Refocus the content strategy on core topics

Design and develop a new Hubspot website for the Manufacturing group

Deploy an effective and efficient PPC program

Refresh owned media channels with up-to-date content
SEO and Content Strategy
During the research and discovery phase, we did a deep dive into the competitor landscape to assess the challenges and opportunities in the space. Through keyword research, competitor analysis, technical, and on-page website audits, we identified the market opportunities that would inspire the inbound marketing strategy.
Blogging
With keyword research in hand, we built out an editorial calendar of blog topics that supported our client's core service verticals: medical device design and development, regulatory affairs, quality assurance, and manufacturing solutions. During the first year of marketing, we focused on blog topics that illuminated the most fundamental aspects of the medical device industry to bolster the rankings of the homepage and pillar pages of their website and create new entries to the site through the blog. As a result, entrances to the website improved 313% year-on-year.
Downloadable Assets
We introduced gated downloadable assets for buyers in the top and middle of the funnel that was in awareness and consideration mode. These downloadable assets give visitors the valuable content they need to make a purchasing decision while tracking behaviors back to the CRM and contact properties. The downloadable assets are also a trigger for lead nurturing through multiple email drip campaigns.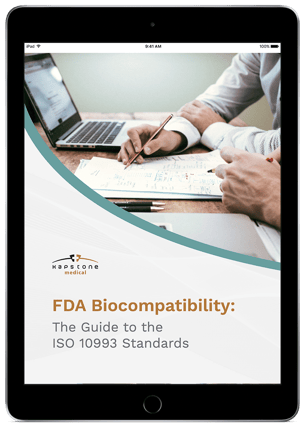 PPC
For the PPC program, we focused on campaigns on medical device product design and manufacturing. Initially, we found that the manufacturing keywords produced the most clicks, views, and conversions but quantity does not always equal quality. By honing in on the positive keywords list and continually adding negative keywords, we lowered the number of clicks and improved the quality of the contact form conversions—which ultimately contributed to the increase in sales qualified leads and lower cost per acquisition. Over a 2 month optimization period, these efforts resulted in a -56.70% reduction in cost per conversion and an increased conversion rate of +156%.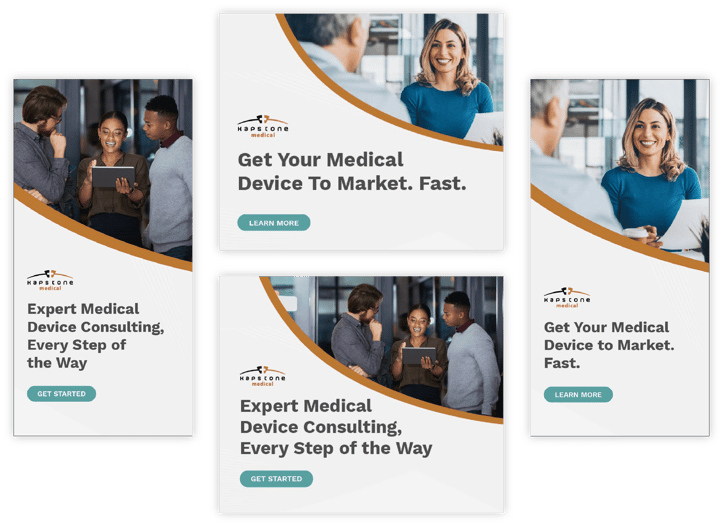 Marketing Automation
With a bank of evergreen content built out for email nurturing, we produced a series of email drip campaigns for marketing automation. The automation is powered by HubSpot workflows and requires zero management or maintenance by the sales team.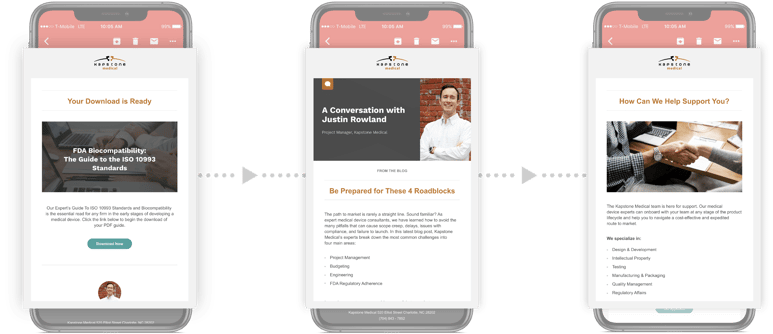 Website Strategy
Built with a custom theme on the HubSpot CMS, the purpose of the new Kapstone Manufacturing website is to officially launch and legitimize what is a longstanding core service vertical of their business. With the HubSpot CMS in place, this website is the foundation for future medical device marketing and sales enablement for the subsidiary.