Glenmede, a national wealth management company, was hosting its annual event on impact investing in New York City. Their goal was to use the event to engage in conversation with client prospects, current clients, and centers of influence about values-based investing and identify new sales opportunities. In years past, the event had failed to reach its full potential for new business opportunities. Our task was to create a custom event microsite and strategize and execute on a lead nurturing program to engage with and identify sales prospects.

Custom Event Microsite Design

Custom Event Microsite Development


$5 Million

New business closed within 3 weeks after the event
$154 Million

In 2017 and 2018.
96%

Likely or very likely to attend a Glenmede event in the future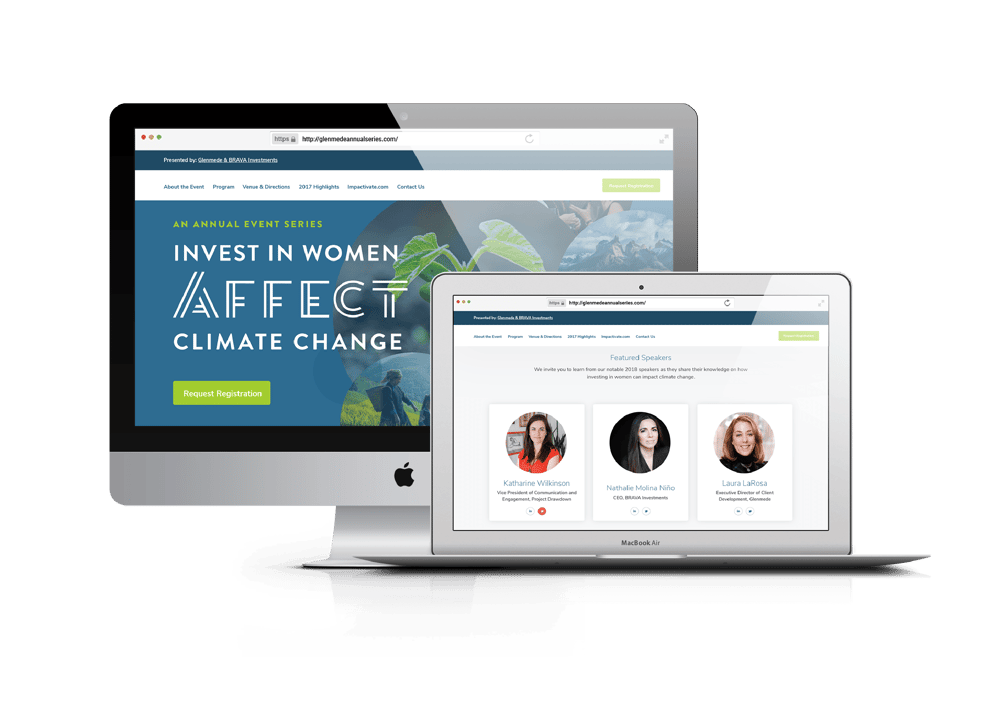 The Challenge
With the goal of attracting and engaging with prospects, clients, and centers of influences, we set out to raise the bar on marketing for the event. Mole Street partnered with Glenmede to:
Produce a suite of digital marketing communication to drive event attendance and engagement

Rebrand the annual series

Design + develop a custom event microsite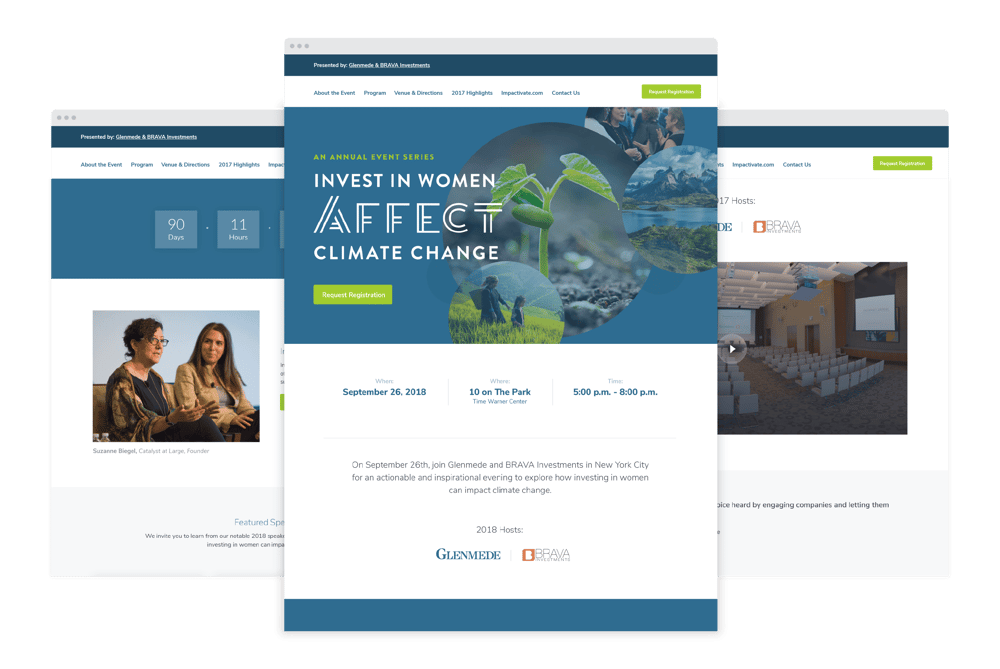 Our Approach
Event Microsite + Branding:
We launched Glenmede's first-ever event website with a timeline of 8 weeks from kick-off to launch. The custom event microsite incorporated refreshed branding by Mole Street and hosted key information such as speaker bios, the schedule, venue wayfinding information, and a "request registration" button for users to inquire about tickets.
400% Increase in Website Conversion Actions
Compared with the previous year
02:05 Average Time on Page

Users took time to absorb and consider the information, like speaker bios and schedule
882 Unique Viewers

All-time on the event website
Email Marketing:
We sent out 18 unique pieces of content over 13 weeks to clients, prospects, and centers of influence. Audience segments were emailed on a set schedule to drive attendance and engagement with Glenmede. Email content included sticky information like quotes from the featured speakers and links to articles and podcasts.
Unique content was sent out based on user trigger actions: Accepts, Declines, No Response

Autoresponder emails were immediately triggered upon engagement actions. For example, if someone declined to attend the event in New York City, they were automatically invited to view the live stream

Post-event communication included direct response language to set up a call about impact investing with a business development officer

Post-event communication also included a survey to discover what resonated with each individual and to gauge their interest in continuing the conversation about impact investing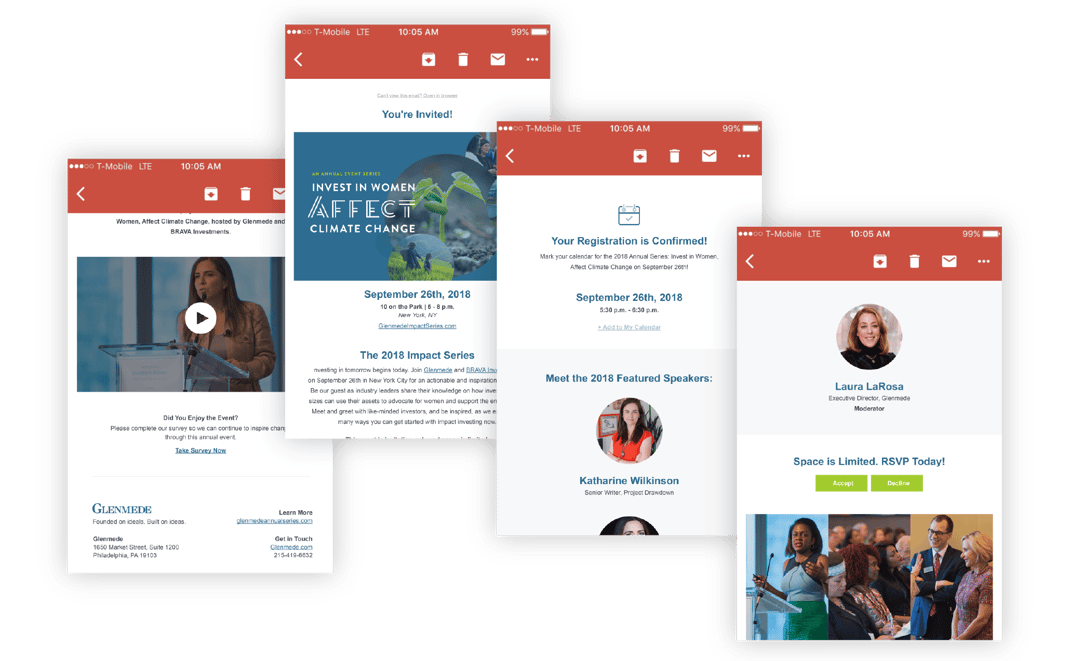 2,030 Engaged Users
From Glenmede's CRM
3,850 Engagements with Email and Form Fills
Average of 1.8 engagements per user
47% Open Rate

Average email open rate for the campaign