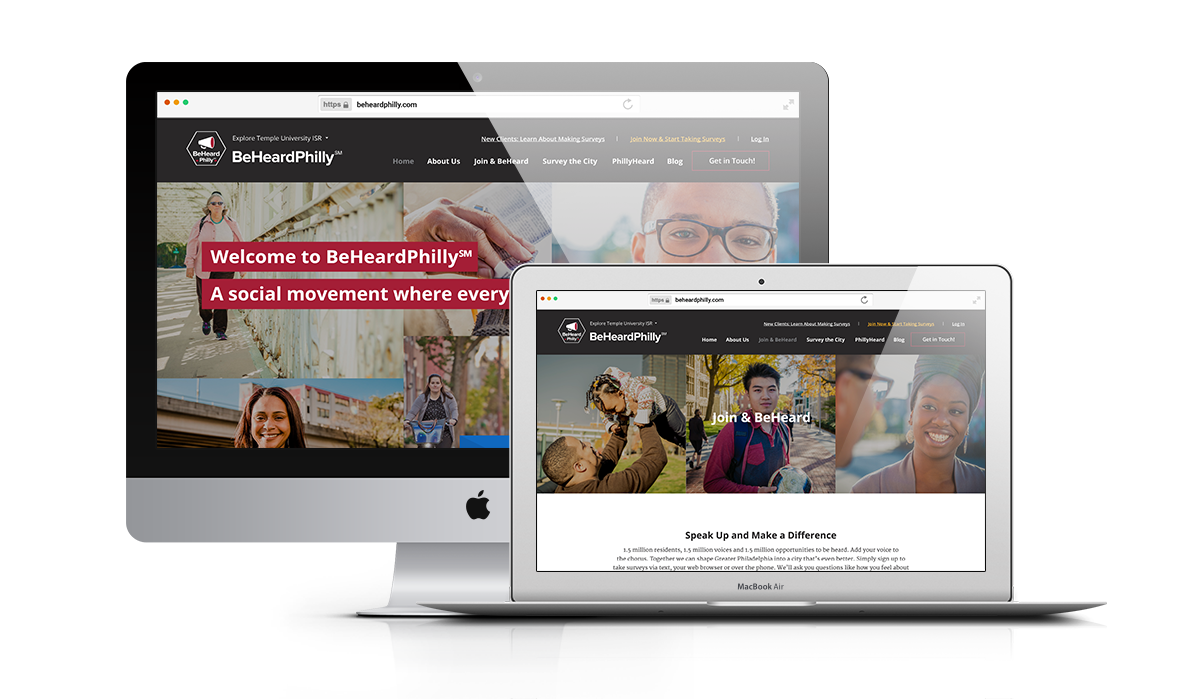 About Temple University's Initiative:
BeHeardPhilly
BeHeardPhilly is a social movement created by Temple University's Institute for Survey Research that gives community members of all zip codes the chance to have their voices heard. Through surveying the City of Philadelphia, BeHeardPhilly gives a voice to Philadelphians of all zip codes and demographics and, in turn, gives non-profit, public works, and government agencies the opportunity to gather the data they need from the people to make positive changes in Philly.
The Challenge
Our challenge was to build a website that lived within Temple University brand standards and acted as a one-stop-shop for everything BeHeardPhilly. The target user base was two fold; new clients (survey makers) and new members (survey takers). For new client prospects, our challenge was to communicate BeHeardPhilly's data-collection and analysis capabilities, and for new members our challenge was to communicate that they could become a member and take surveys that would better their experience in the city.
In order to communicate the organization in a clear and digestible way, video, photography and creative copy needed to be produced.
The result is a mobile responsive website with front-end design and back-end architecture that allows for expansion within the organization. Quality photo and video was achieved and created a benchmark for branding and marketing materials for future client acquisition. Optimized for SEO and content marketing, the website's next phase is to become a content rich, educational database that draws in clients and members alike; and ultimately builds a greater Philadelphia!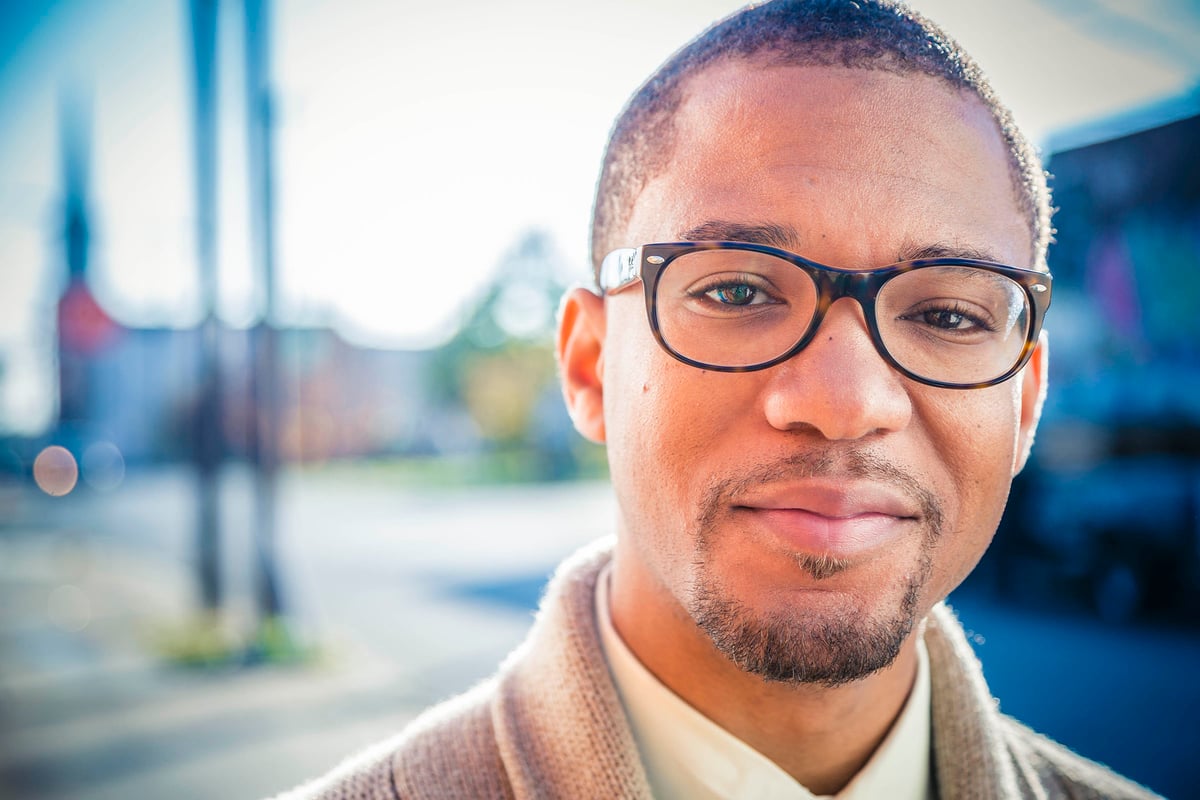 Our Approach
We set out to deliver BeHeardPhilly's mission through an informative website supported by tone-setting and informative video, photography, and creative copy that would urge the people of Philadelphia to sign up to take surveys, or urge client prospects to hire BeHeardPhilly to survey the city.
Key content included showcasing survey results, case studies, and blog posts. UX and UI were carefully considered with the two target users in mind to ensure that both target groups could navigate seamlessly to the content that was specifically there to serve their needs.
Produced by the Mole Street team, this video was shot in 15 locations throughout Philadelphia, cast with Philly residents that could communicate the mission of the organization in an inspirational and hopeful tone—a manifesto video to showcase the cause!
Illustrated and produced by Mole Street, this video series serves to outline in plain language the nuts and bolts of how BeHeardPhilly works and how it can impact growth and development in Philadelphia.
We cast and produced a photo shoot of neighborhoods and community landmarks as well as the people that live here to showcase the grit, diversity and intense pride that exists in Philadelphia.
Navigating both user groups intuitively through the website was our first priority. Plain-language copywriting, parsing out of messaging, design language, and clear calls to action were used to move users through the website. Buttons and motion graphics were created in the style consistent with Temple University brand standards.