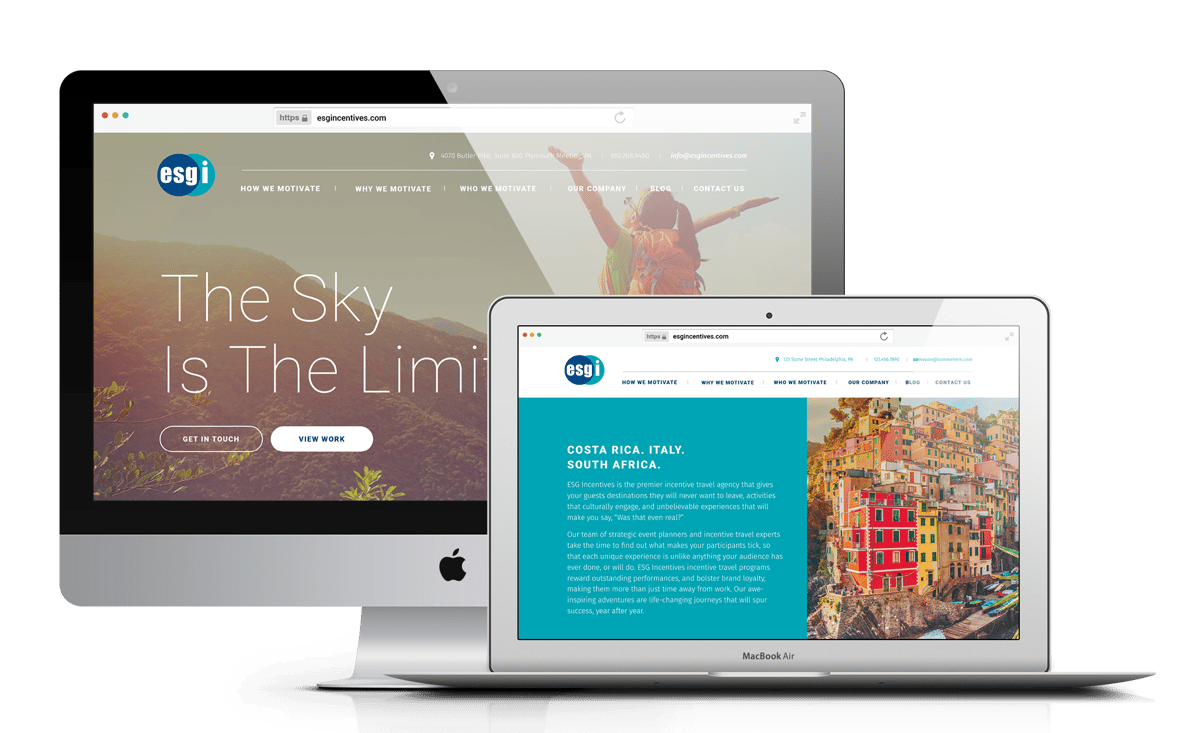 The Challenge
ESG Incentives is a fresh-thinking, new and innovative incentive travel agency in a crowded, old and tired market. They hired Mole Street to design a website that would convey their revolutionary approach to travel incentives and reward programs, then produce an inbound email marketing campaign to identify qualified lead prospects.
A new website that converts leads, funneling users from educational content to request for proposal.
Nearly 200 enterprise-level qualified lead prospects delivered to sales team through email marketing campaign from July – November 2016
Our Approach
We began by developing a responsive website that would grow with them through the years, showcasing their past work, competitive advantage and fresh thinking. The website focuses on funneling the user through an easy-to-navigate page structure to the Contact page to request a proposal.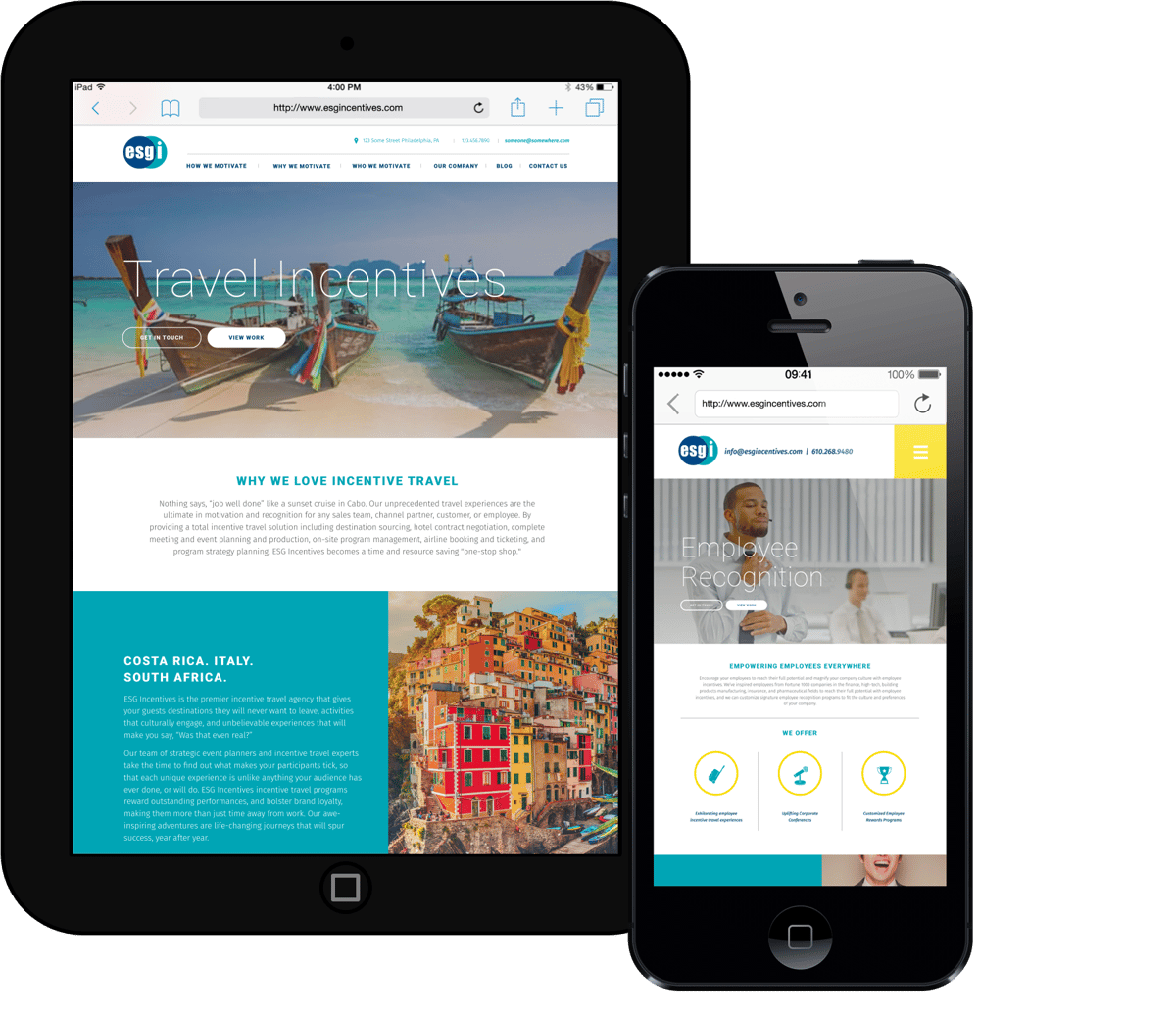 To make waves in the market, we developed a tone of voice that is fresh, exciting, bold and cheeky to reflect their avant-garde thinking. This cheeky tone permeates both the delightful copy and the striking imagery.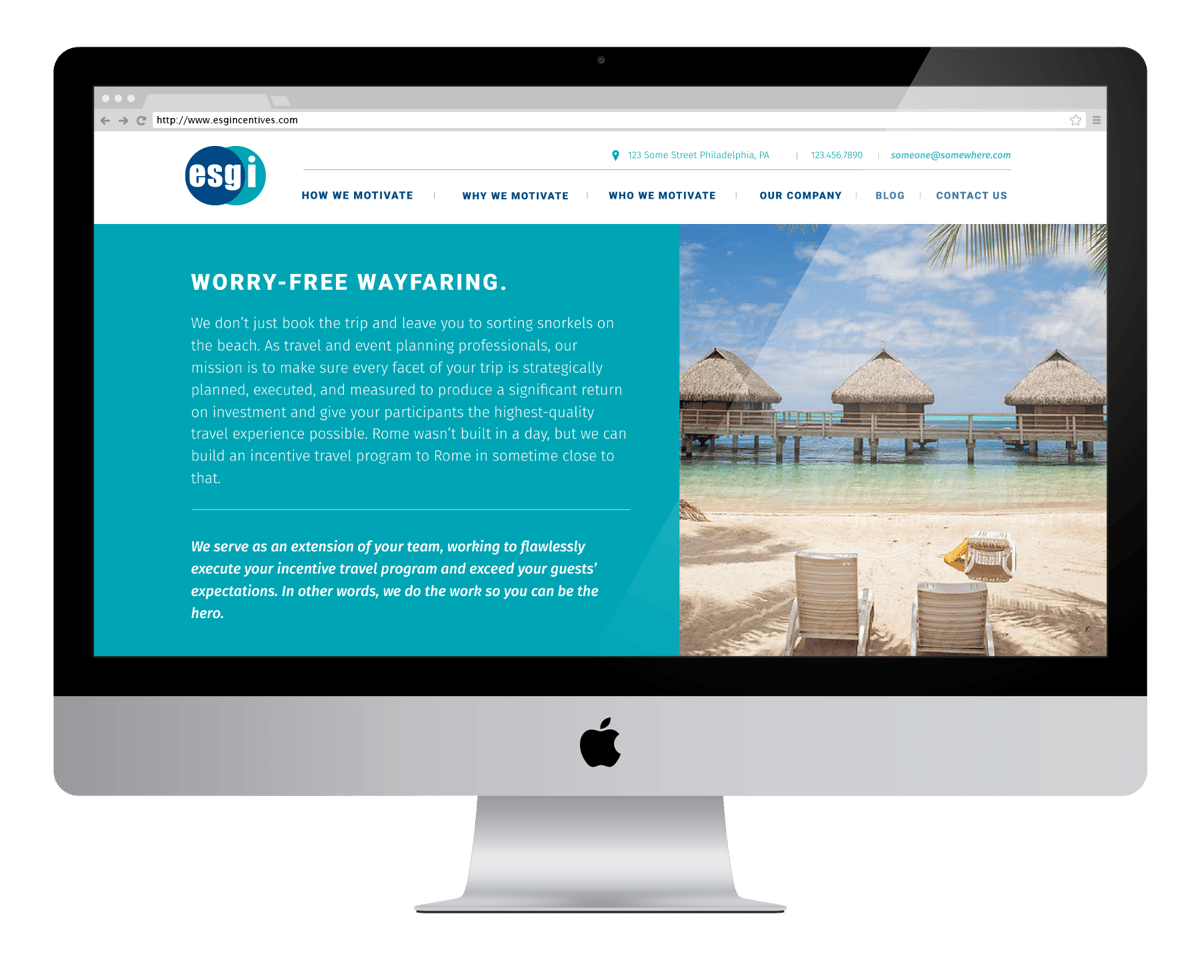 Once the website was live, we began an integrated content marketing campaign, based on strategic email marketing and blogging to send new visitors to the website and identify lead prospects. Each campaign focused on a different service vertical. We then segmented their email database based on behaviors like opens, clicks and forwards, and each month we delivered a hyper-targeted list of qualified leads to the ESG client for their sales team to follow up with directly.