There are two kinds of Wordpress blogs in the world:
Hobby blogs
Business blogs
Considering nearly 3 million posts go onto our world wide web each and every day, you may be wondering if it's even worth adding a blog to your Wordpress website.
Or, how to do it like you really mean business?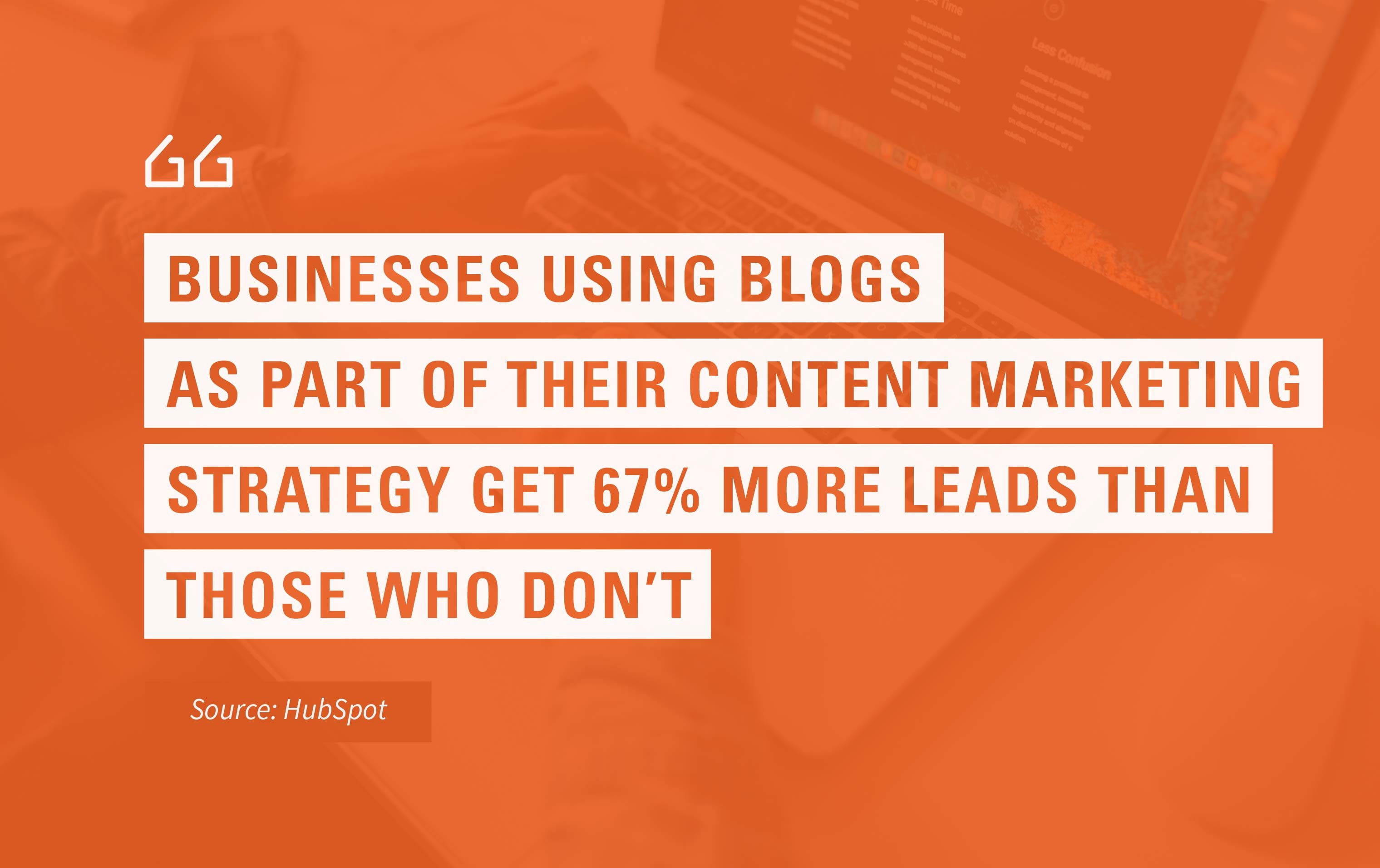 Just an FYI: Businesses using blogs as part of their content marketing strategy get 67% more leads than those who don't. (More on that below.)
For now, for comparison sake, you could also say there are generally two kinds of people going to your local gym every day:
People who are there going through the motions
People who are there getting noticeable results
Whether you're considering adding a blog at work or working out, the key difference to achieving success comes down to the same principle: Working smarter, not harder.
In other words, if you're going to invest the time, effort and resources (in the case of your business), you need to be using effective strategies – if you want to see measurable results.
And note: We're all about measurable results.
As a growth marketing agency that provides visibility into what's working best, we can tell you that regardless of the size of your B2B, blogging is one of the most simple and effective lead generation strategies we know.
But don't worry.
Unlike the "best practices" you may have heard about, you don't need to be pumping out 2-3 blogs a week to make some serious gains on your Wordpress site.
Just like working out, it's more about the quality of your blog than the quantity.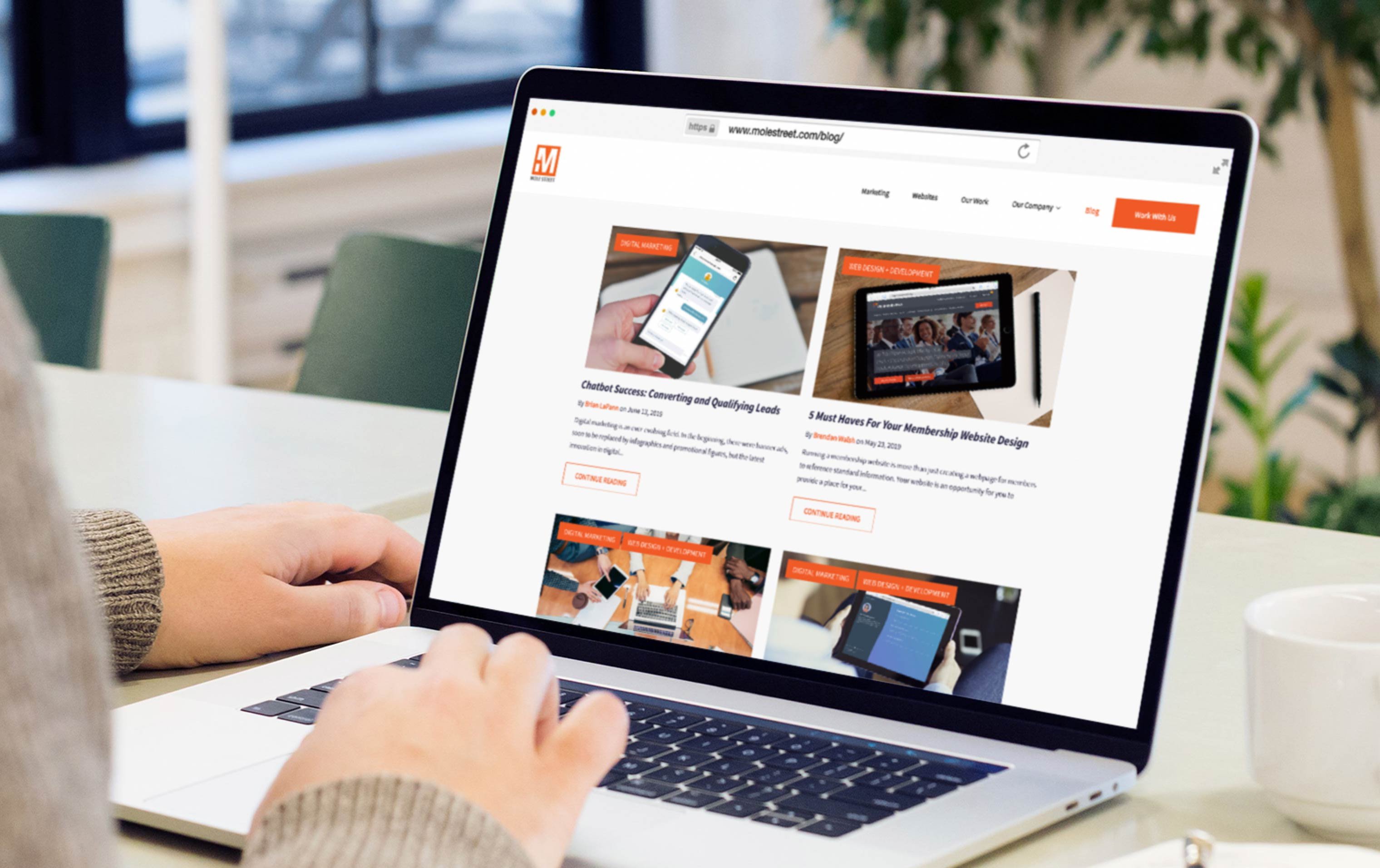 The benefits of a Wordpress blog
Just to emphasize where we're coming from here at Mole Street (based in Philadelphia), our model for growth marketing is built on the premise of connecting marketing to sales. It's our commitment to uncovering what converts and what doesn't.
As we covered in more detail in a previous post – and we're focusing on the first here – there are 4 Reasons Blogging Is Important For B2B:
Drive traffic to your website (aka, lead generation)
Educate prospective customers
Position yourself as an authority in your industry
Repurposing content
By making a strategic decision to add blogging as part of you inbound marketing strategy, you can increase traffic to your website – by providing people with the helpful and relevant content they're looking for – and then turn those quality leads into paying customers.
Again, as a growth agency that looks to the data to make marketing decisions: 42% of companies have acquired a customer through their blog according to HubSpot research.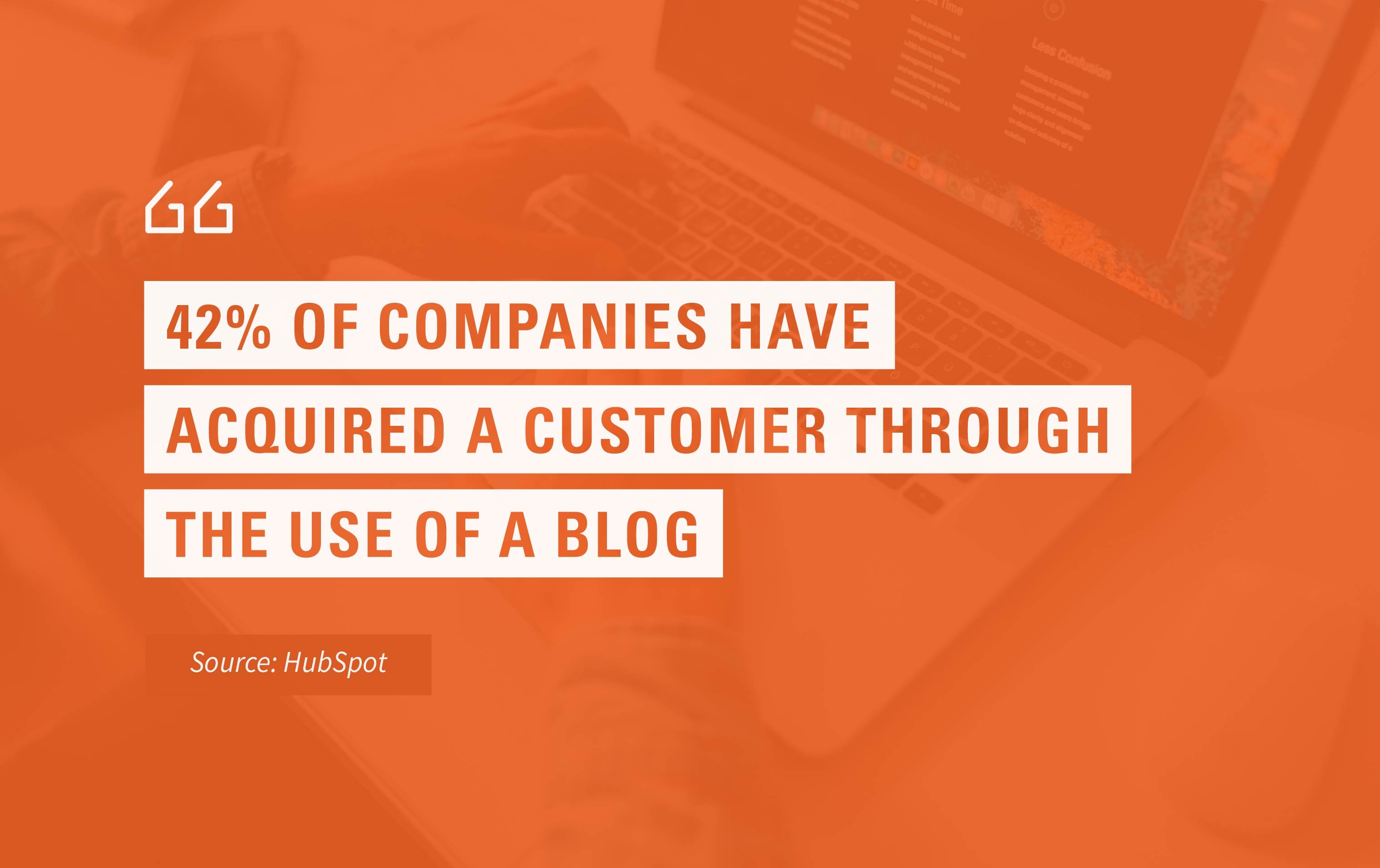 Integrating a blog into your Wordpress website
Sticking with our workout analogy, you wouldn't expect to make much progress in the gym without having a good plan for success. And realistically, the easier that plan is to integrate into your existing routine, the better.
Which is why – because it's so easy and effective – that we can recommend integrating Hubspot into your business Wordpress site.
Hubspot is an all-in-one inbound marketing software tool that can allow you to optimize your WordPress website for lead generation and conversion. As a Hubspot Agency Partner, we've had several clients with Wordpress sites use HubSpot to improve traffic generation, lead capture, automated nurturing and sales conversion.
How does it do this? Lead generation, for starters.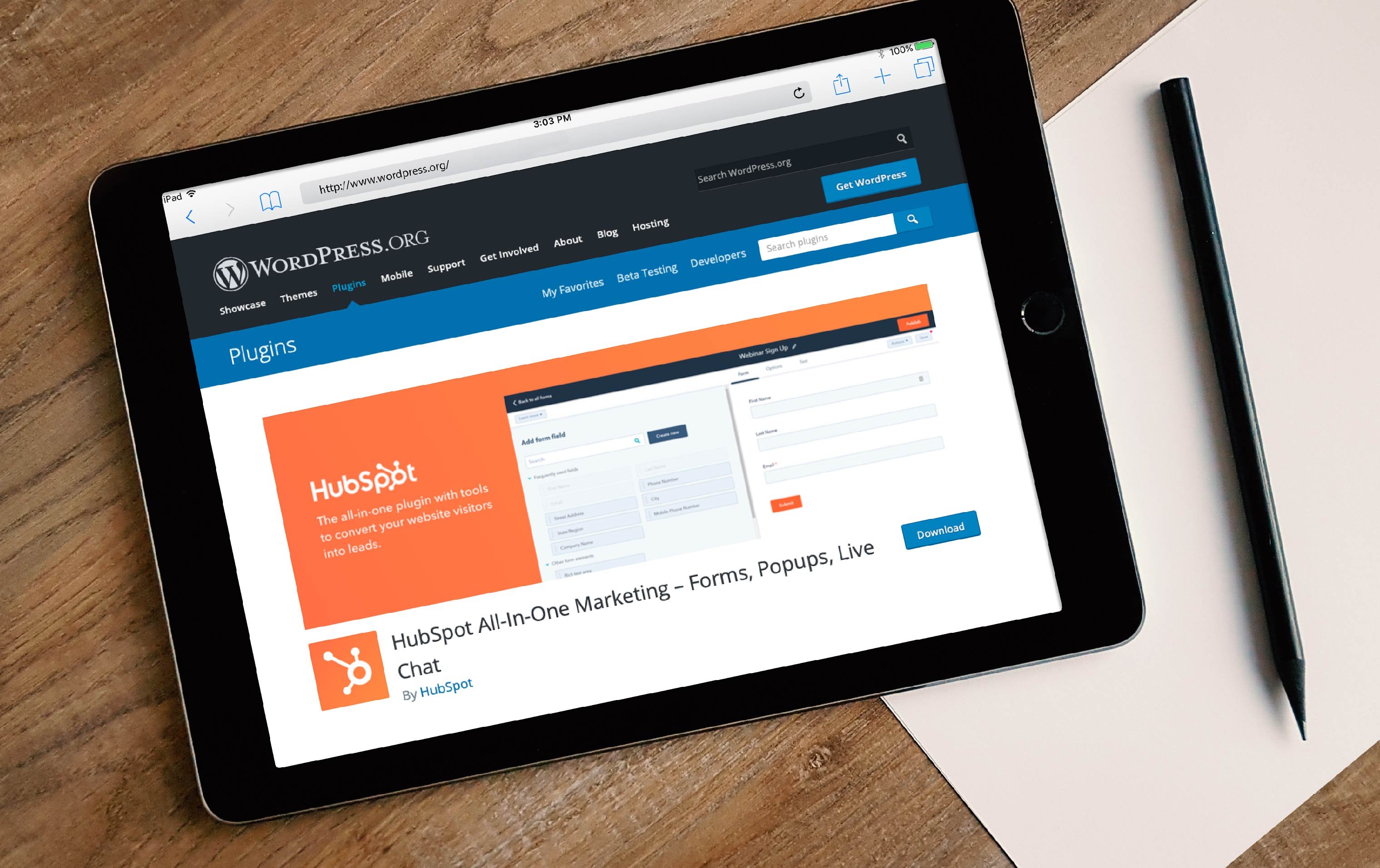 Hubspot's all-in-one plugin for Wordpress
HubSpot makes it simple to place lead generation forms in strategic places throughout your WordPress website, and then A/B test those CTAs to see which perform the best.
Then, once you've captured a lead, it's easy to start nurturing that lead through your funnel and tracking their behavior.
Within HubSpot, you can also create email drip campaigns for your leads and then track how the leads respond. For example, you can determine which pages your leads visit, how they arrived, and where they are in your marketing funnel.
The thing is… while HubSpot does bundle its own content management system (CMS), many marketers don't realize that a HubSpot WordPress integration is possible via a plugin.
The plugin gives you an easy way to continue using WordPress as your CMS while integrating HubSpot – and a lead generating blog – into your site for your inbound marketing efforts.
Plus, the advantage of HubSpot over other plugins is that instead of having your data scattered around in different locations, you can have everything you need to run powerful inbound marketing campaigns – all in a single location.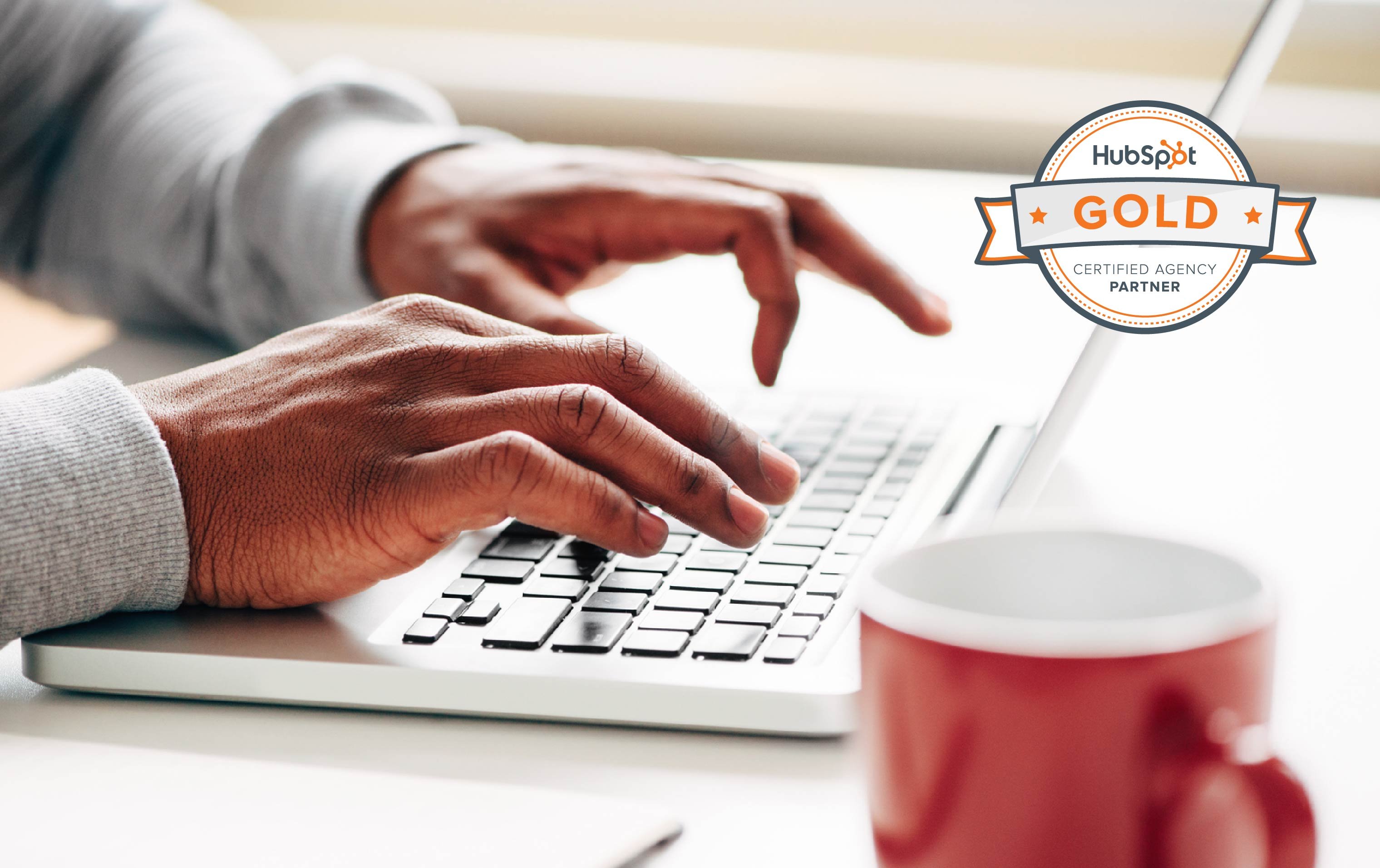 Customizing your business website with a blog
The bottom line for your business is: Success doesn't just happen; it's planned.
Much like working out, you need an effective growth and blog strategy. Otherwise, you're just spending time and money. And it almost goes without saying… a good training partner or coach can help speed your results up dramatically. (Just look around the gym.)
As a HubSpot Agency Partner, Mole Street recommends the HubSpot platform to our clients because it produces maximum transparency between the marketing, sales, and service verticals within your organization. With actionable data and insights into the top strategies for success, we can plan for sustainable growth for our clients.
Get in touch with the Digital Services Team at Mole Street today to discuss blogging and more strategies to elevate your online brand!