Think about the last time you visited a website online. Do you remember what about the website really caught your eye and left an impression?

It was most likely a captivating video or engaging photos that intrigued you to stay on the website and click around to discover more pages.

In today's expanding world of digital marketing, more and more businesses are jumping on the bandwagon of adding high-quality photography and videography that visually emphasizes their brand identity throughout their websites. Adding informative, visually pleasing marketing messages to your website in the form of photos and videos is a meaningful way to not only attract but also engage with customers on your site. If you are looking for a creative way to revamp your website, photos and videos may be the answer. According to Cisco, video will make up 82% of internet traffic in 2021.

To avoid being left behind, let's take a closer look at some of the most powerful benefits of adding photography and videography to your company's website.

It Creates An Experience

Using photography and videography across your website is a compelling way businesses are creating an experience around their brand. Gone are the days of websites being simply a web page of informational copy. While written copy remains important on a website for both users and for search engines, creating a sharp photo that relays your brand message or posting a short, to-the-point video is a necessary piece of the website puzzle. No matter what the brand mission is, video and photos on a website supplement visitors' experiences and help to build creative connections with consumers.

Take a look at Blue Bell Inn. We were tasked with the exciting project to redesign their website, and with that, came new photography. We worked alongside local photographer, Jason Varney, to capture the essence of dining at Blue Bell Inn, including shots of their interiors and of course, the delicious food.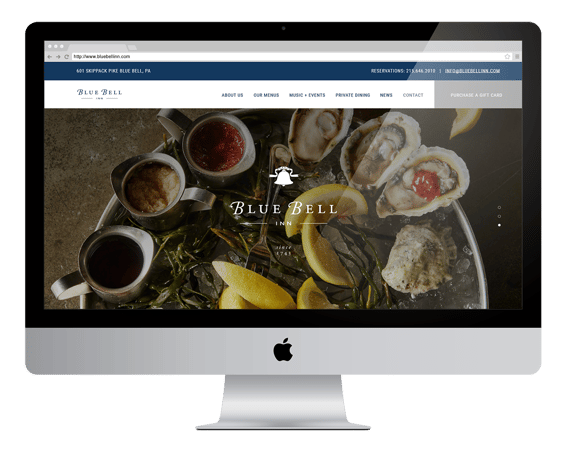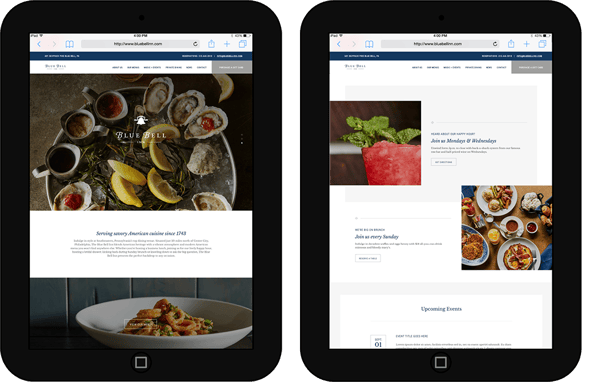 We successfully launched their new website with incredible photography to visually demonstrate the compelling Blue Bell Inn brand. As you interact with the website, you will see this photography sprinkled throughout as a way to tease out what customers can expect when they dine at Blue Bell Inn. Oh, the power of photography.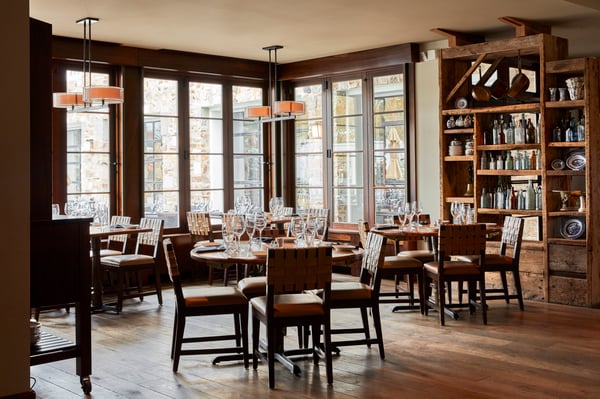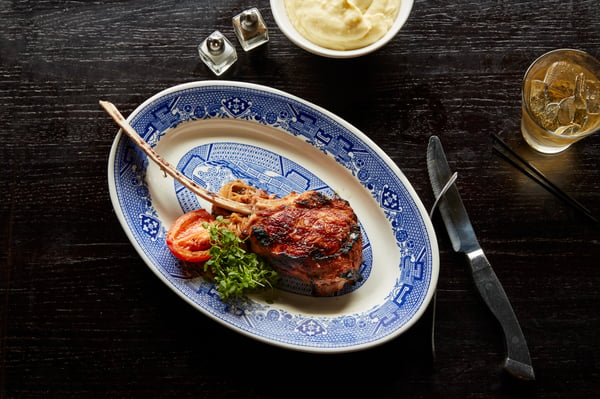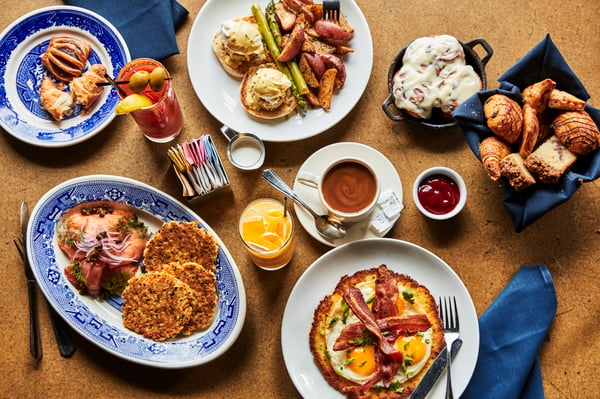 Gives The Brand an Authentic Voice.
It's true, along with web copy, your brand voice comes to life through visual content. Visuals will give your messaging fresh legs, and in many ways, through visuals, your brand voice can grow. Having photography on your website can attract consumers to learn more about your business in the way they most prefer. According to eye-tracking studies done by Nielson Norman Group, internet readers pay close attention to images. In fact, when photos or videos are relevant, readers spend more time looking at them than they do reading text on the page. This is another way of saying that consumers will most likely recall your brand messaging if they are greeted with images or videos on your website. After all, 65% of the human population is made up of visual learners (source).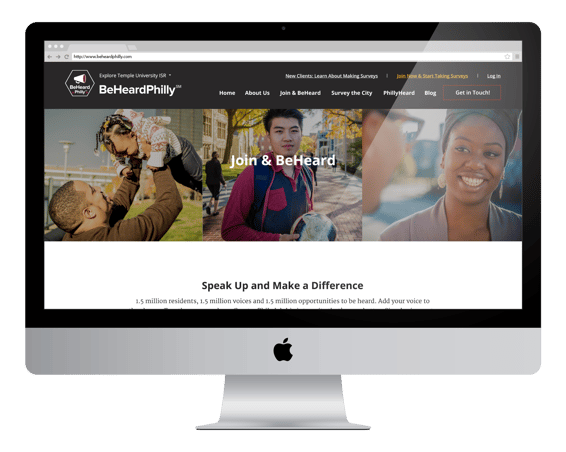 Videos can help provide useful information that may have been missed or overlooked in copy form. One of our favorite examples of using video to give a brand an authentic voice is a video shoot we did for BeHeardPhilly, a survey platform by Template University's Institute for Survey Research that gives Philadelphia community members the chance to have their voices heard and engage in social issues that are affecting their neighborhoods. As a way to help put a voice to the BeHeardPhilly brand, we produced a series of videos to introduce the brand to the city. Check out the videos below!
Brand Manifesto Video
Educational Video with Animations
It Tells a More Engaging Story.
Photo and video messaging are more likely to emit an emotional response from consumers. According to Forbes, emotions have a tremendous impact on brand loyalty. With video, you can more authentically get across the messaging you want to relay to your customers and potential customers. Let's say you want your message to be funny, sentimental or reliable, one of the best ways to convey that messaging and connect with potential consumers is through a well-produced video.
Here's one of our very own examples of utilizing video to tell a story and evoke emotion. Each year, Mole Street hosts Molestice, a block party and music festival in Philly to celebrate the summer solstice. As a way to get the community excited, we produced a short video that truly embodies the spirit of the event. With video, we were able to successfully tell a story, get people excited and encourage an action (which was, of course, to attend Molestice!)
Experience Molestice for yourself below!
Photo and Video Content Can Boost Conversations and Sales.
How many times have you shared an interesting or funny video with your friends or colleagues online? Visual content is shared online daily, and it's one of the best ways to create a conversation. Adding a product video on your landing page can increase conversations by 80% (source), and studies show that 74% of users who watched a video about a product eventually bought it (source).
If you think about it, the effectiveness of visual content isn't that surprising. Vision is our most dominant sense and most information transmitted to our brain is visual. According to a study from PNAS, it was revealed that people can remember more than 2,000 pictures with at least 90% accuracy in recognition tests over a period of several days. This excellent memory for pictures and visual content consistently exceeds our ability to remember words. So, needless to say, pictures and videos can boost website engagement and brand recognition, massively.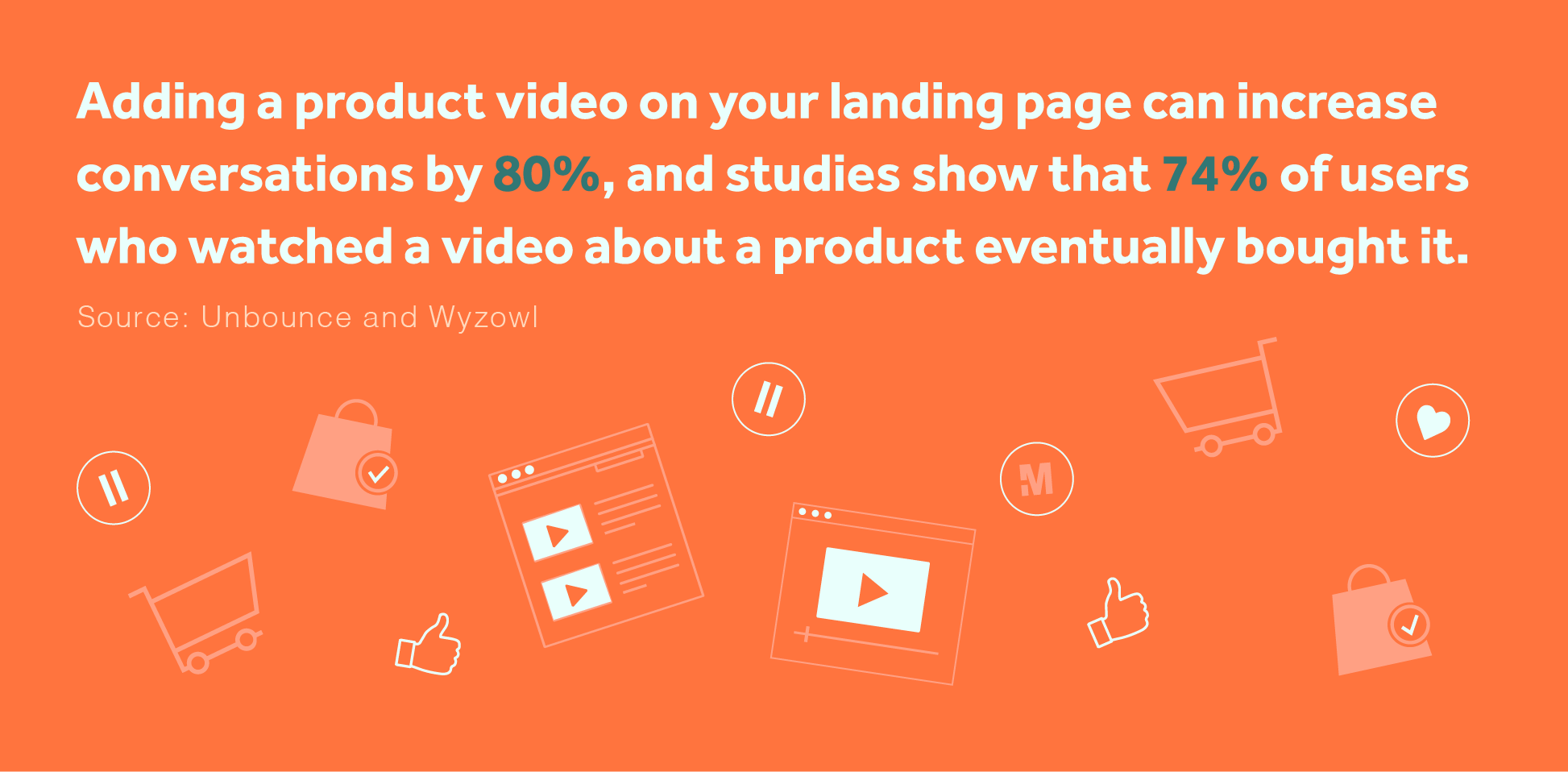 Are you creating photo and video content for B2B? Give your content a place to live. Learn the benefits of blogging for B2B.
Visual Content Builds Trust.
Let's face it; trust should be the foundation of all business-customer relationships, in both your online and offline presence. You can use photos and videos to foster trust by providing consumers with exciting and educational visual information. With visual content, you can showcase your expertise in simple ways that are palatable to consumers. For a bank, that may be creating content that takes users through the process of opening a personal checking account in a quick, easy-to-follow video with engaging graphics. Like we mentioned previously, visual content is more likely to create an emotional response from consumers and if your content emotionally moves people, they are more likely to trust your brand. You wouldn't trust someone if you were unphased by the way they made you feel so why ask potential customers to trust your brand if it doesn't have an impact on their emotions?
So there you have it. Engaging visuals in the form of high-quality photography and videography are absolutely essential to have across your website. Regardless of what industry you're in, creating visual content that is on brand, eye-catching and helpful to your users is crucial to building an honest online representation of your brand.

Written by Brendan Walsh, Principal at Mole Street and Mole Street Artists
Mole Street is a full-service design and digital marketing agency in Philadelphia. Get in touch with us today to discuss web design and development for your website!