In the ever deepening ether that is the world of "Digital Marketing," there are countless companies looking to take your money and show you the way to win! In such a dynamic, fast-paced industry, where the learning curve is high but the barriers of entry low, it's no surprise that the digital marketing charlatans would be nipping at your heels promising you the world while after a 6 month engagement and hundreds of thousands in ad spend, you see very little value, or even worse, don't know whether it worked at all. It's the unknowing part that creates the most stress and anxiety.
During a recent pitch where a client told us about their experience working with a prior agency, these were his exact words, "We spent roughly $200,000 in the last quarter of 2017 on FB advertising, but I'm not sure whether it was effective". That's an awful lot of money to spend before knowing if something works. Needless to say that the agency didn't last long.
In an industry that was born in the ashes of big TV advertising buys that were driven for years on terms like "messaging", "authentic voice" and "creativity", it's easy to forget what keeps a good agency around. As marketers, we've never been more confident than the value proposition we can show in 2018. The level of traceability has never been higher and thus drives true accountability when spending money on advertising campaigns. In short, it separates the kids from the adults.
How Mole Street Partners with CallRail to Show Value
One of the best ways we show value to our clients in the healthcare space is through continuous integration with our call tracking partner, CallRail. Founded in 2011 and based in Atlanta, CallRail partners with agencies and lead needy clients worldwide to provide a trackable, easy-to-use and inexpensive platform to assign phone numbers that track customer engagement.
Let's Take a Look at a Client Case Study
In late Spring 2017, Mole Street engaged as the agency of record for one of the most disruptive healthcare clients in the game. Armed with a unique primary care/urgent care model for disadvantaged communities, CityLife Clinics provides Medicare and Medicaid patients access to high quality, innovative, tech-focused and empathetic care, steering them away from the emergency room of the local hospital.
With a hard to reach population with a lower than average digital engagement rate, Mole Street needed an ad tech partner who could show ROI from the beginning and ensure that our client's advertising dollars were well spent across all channels. That's where CallRail came in. They provided true value through insightful lead generation and conversation data, helping us build that immediate client trust.
Patient Care Model
Simply put, CityLife Clinics care model incentivizes their patients to engage with the brand at a deep level by providing continuing care for an elderly population or those of lower income. One unique benefit for families is being able to schedule an appointment for multiple children all at once. While these were all benefits to be promoted in our advertising, the elements we found that led to the most engagement by our audience was the quickest call-to-action. As a start-up, CityLife's marketing resources were limited and we were determined as an agency to make every dollar count. That's where having the right technology partner becomes essential.
The Solution
Tapping into the capabilities to generate dozens, if not hundreds, of unique phone numbers through their easy-to-use platform, Mole Street's digital strategy team assigned each campaign a number and was able to track the effectiveness of each on-site activation, Adwords ad, and social media ad set and then report on the results. Our team even added phone numbers to fliers, door hangers and other promotional assets that were shared in each of those communities. We were strategic in getting that easy call-to-action, encouraging people to call the clinic, in front of the community at every touch point.
The results were significant.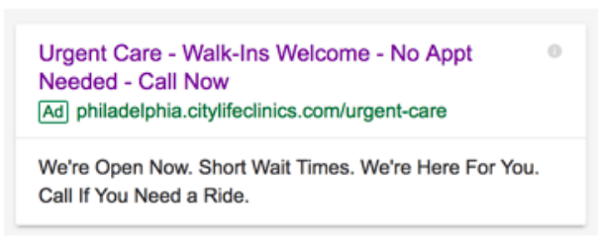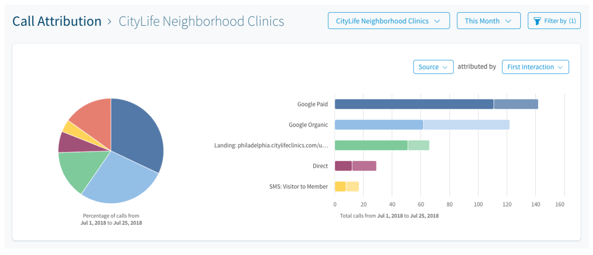 Notice the breakdown in each campaign. We were able to not only assign call-in numbers and route them through to their main call center, but we also determined who had the highest engagement and what digital areas to target with more spend next time. It's amazing how much clarity this can create!
Accountability Through Call Recording
One of the best features of CallRail is the ability to record all phone calls that came in through those assigned numbers. While monitoring the campaigns, we discovered there was still fairly low conversions on the calls that were coming in. We looked deeper into the platform and recognized that every phone number that been assigned to the campaigns could actually be reviewed and analyzed (aka "listened to") right then and there!
Not only were we able to share useful insights from these calls directly with our client, but we were able to give access to our client themselves in real time. This gave our client complete transparency in what really goes on when someone makes a call, including the ability to improve employees phone communication skills and identifying those who weren't reinforcing brand standards during calls.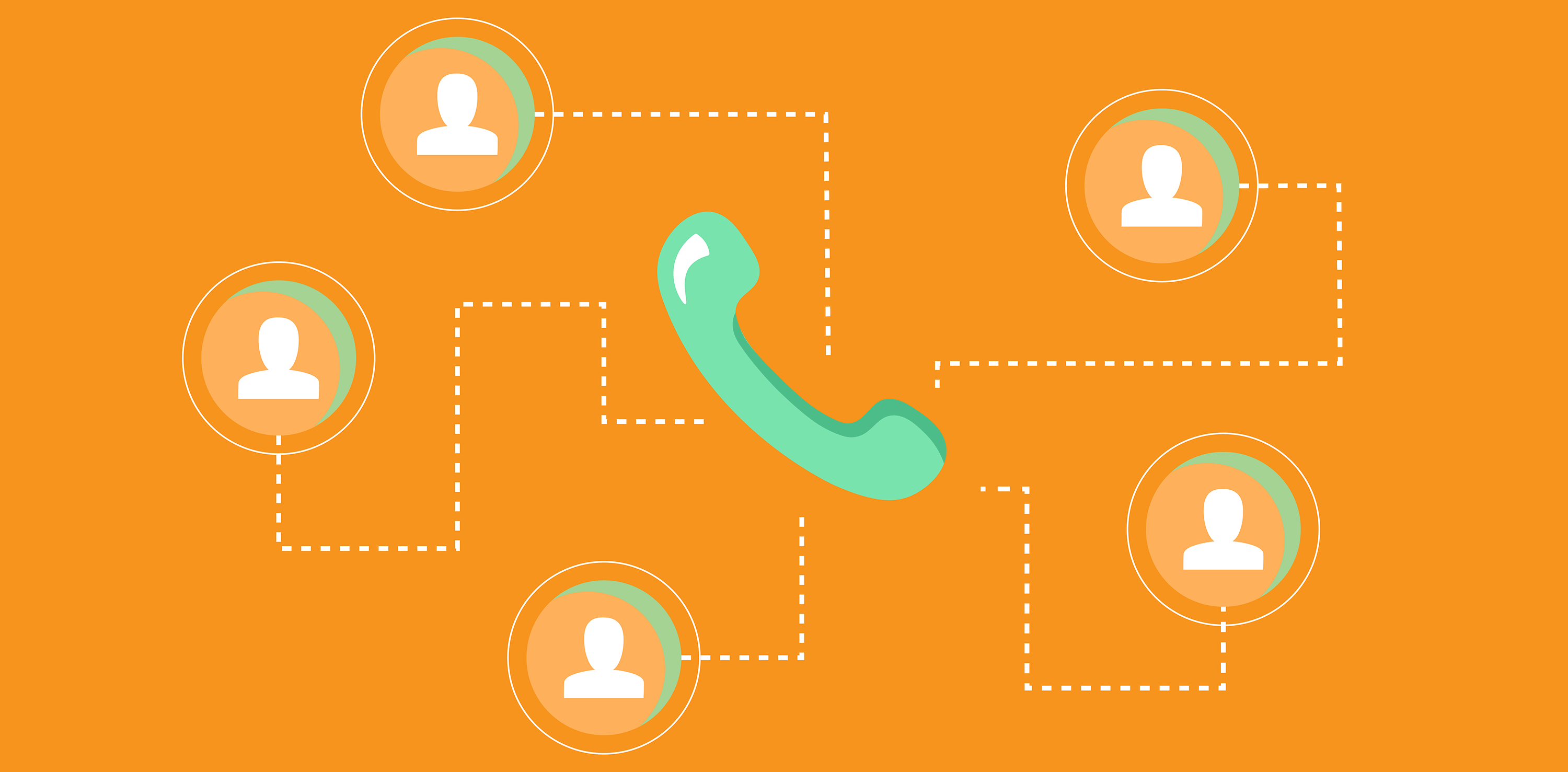 In closing, a good call tracking partner is an invaluable piece of the digital marketing puzzle. While you must ensure all other elements, such as your paid social efforts and search marketing, are aligned, being able to effectively track inbound calls leads to a very happy client. It gives you the ammo to show ROI, drive lead generation and build essential client trust early on.

Written by Brendan Walsh, Principal at Mole Street and Mole Street Artists
Get in touch with Brendan and the Digital Services Team at Mole Street today to discuss call tracking for your business.