For any business, generating leads is a crucial component for growth. A lead is a person or company that has shown some interest in the services or products that your company provides.
However, with multiple channels of marketing available, it can be overwhelming to see the simplicity behind increasing leads and sales. We've boiled it down to a few content strategies that are surprisingly simple and can help you successfully generate leads online.
First, Let's Talk About Email Marketing.
According to Forbes, email marketing is still one of the top ways to generate leads. Most consumers are familiar and comfortable with email so it's a universal marketing medium that can deliver content in a consistent, timely, and non-invasive manner. Did you know that 91% of consumers check their email on a daily basis? (source) That cannot be said of any other marketing outlet, including social media, which is another reason why email marketing should be a huge part of your strategy when generating leads online. Another benefit of email marketing is that you are in control of building your email list. This customization allows you only to get leads that are active and interested as opposed to consumers that will see your emails as spam.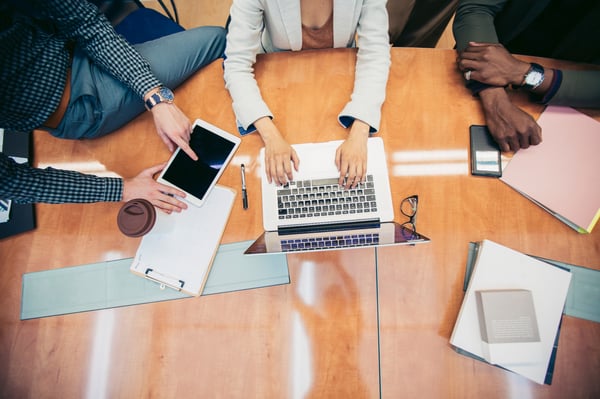 Here are some tips on how to write an effective email:
Write an engaging subject line that immediately captures the reader's attention.

Make sure your email content is concise, yet thorough and helpful to the audience.

Include relevant and high quality imagery to support the written content in the email.

Always link out to your social media outlets in the email to encourage those engaging with your emails to also follow your brand on social.

Every email

must

include a strong, clear call-to-action.
Email marketing is best used to initiate conversations with groups of people who have shown interest in your business, and as a strategic way to follow-up with consumers, ensuring your business remains top of mind.
If You Don't Already Have a Blog… Create One… Now.
Blogging is a the best way to keep your website content fresh and your business visible through google searches. In addition, it's an excellent way to establish brand credibility and provide consumers with the confidence that you are an expert in the industry. With blogs, you can offer your readers exclusive content and perks, use CTA's (calls-to-action) in the text to compel your reader to take action and you can repurpose your content to reach new audiences in different ways (think email marketing). A blog can capture leads in more ways than one. Companies that blog six to eight times a month double their lead volume, according to HubSpot's recent Benchmarks report. This shows that blogging is a simple yet highly effective way to generate leads, if done correctly.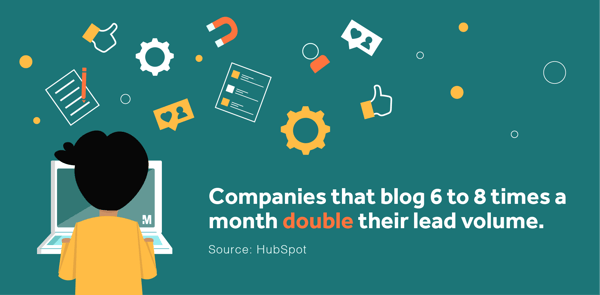 Here are a 3 tips for converting more blog visitors to leads:
Use a call-to-action in every. single. blog. post. The CTA should stand out on the page!

Offer your readers exclusive content, also known as Content Offers, where readers must enter in their information in exchange for a piece of content.

Try a lead flow! Lead flows are essentially lead capture pop-up forms that appear when a reader lands on your blog.
Check out our recent blog, 4 Reasons Why Blogging is Important for B2B, for more on why blogging is so crucial in today's digital marketing world.
Let's Get Social (Sponsored Social Media…. that is.)
In addition to engaging in blogging and email marketing, using sponsored social posts on your social media channels is another excellent way to generate leads. Sponsored or "boosted" social posts are posts that your business can pay for to promote. The content appears on your channel but also gets a nice boost in visibility thanks to the paid promotion. Sponsoring your post will give you complete control over who sees your advertising. Each platform offers targeting options for sponsored posts beyond basic demographics, making it easier than ever to enhance your targeting and really speak to your audience. Additionally, if your business appears in your target consumers news feed regularly, it will drive engagement & ROI. It can be tough to see ROI using only organic social media, but sponsored social posts can amplify your reach and give your brand instant visibility online.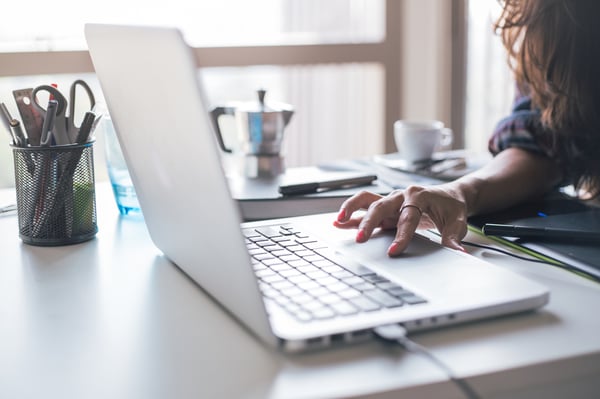 Don't Forget About Google Ads
If right now you're asking, "Why should I use Google Ads?" you should be asking "Why not?" Google Ads is Google's advertising platform that runs on pay-per-click advertising. The program allows you to create ads to reach audiences that are interested in your services or products. Successful advertising shows your information to as many people as possible while keeping your costs to a minimum and pay per click (PPC) advertising may be one of the easiest ways to do, just that. As a business owner, you can use Google Ads as a promotion platform to attract more customers by showing ads in a place that customers go to find information. You can think of Google Ads as a marketing investment that will have your website ranked at the top of the search results page.
Overall, remember that building quality leads for your business will take time and a lot of organization from each department, from sales to content marketing and social. If email marketing, blogging, sponsored social media post, and Google Ads are not a part of your content strategy, then it's time to reinvent your plan. These simple strategies will generate new leads, create meaningful conversations, nurture prospects and close sales.

Written by Brendan Walsh, Principal at Mole Street and Mole Street Artists
Mole Street is a full-service design and digital marketing agency in Philadelphia, and a recent HubSpot Agency Partner! Get in touch with us today to discuss digital marketing and marketing automation for your website.